For democracy to thrive, mass mobilization and public support are vital. However, when major political parties resort to falsehoods, like BNP's distortion of historical facts and exaggeration of human rights abuses, their credibility wanes
Democracy, the cornerstone of diverse perspectives and healthy debates, thrives when political parties, civil society organizations, and individuals engage in constructive discourse. Yet, when these exchanges are marred by deliberate misinformation aimed at tarnishing opponents, the growth of democracy is stunted. Regrettably, this is the reality unfolding in Bangladesh.
False Accusations and Manipulation: The Opposition's Tactics
The Bangladesh Nationalist Party (BNP), operating as a prominent opposition platform, recently drew public attention by compiling a list of 500 policemen purportedly implicated in human rights violations and electoral misconduct during the 2018 national elections. This list was then circulated among foreign diplomats, creating a narrative of misconduct within the police force.
Khandkar Mosharraf Hossain, a member of the BNP Standing Committee, affirmed that the information would be presented to the international community. The BNP's assertion that the majority of these policemen had received promotions based on their roles during the 2018 elections, raises questions about the party's intentions.

Questionable Allegations and Motivations
While promotions are commonplace in both public and private sectors, the distinction between meritorious advancements and political motivations is essential. BNP's focus on police promotions hints at a hidden agenda, perhaps a desire for allegiance from the police force during the 2018 elections. However, it's essential to remember that the police's constitutional duty isn't to declare winners of elections but to uphold law and order.
As tensions rise, the United Nations' involvement becomes significant. UN Under-Secretary General for Peace Operations, Jean-Pierre Lacroix, visited Bangladesh, leading to demands from human rights organizations to exclude Bangladeshi security forces from peacekeeping missions.
The BNP amplified these sentiments, yet the broader context of peacekeeping criteria, including adherence to human rights standards, cannot be ignored.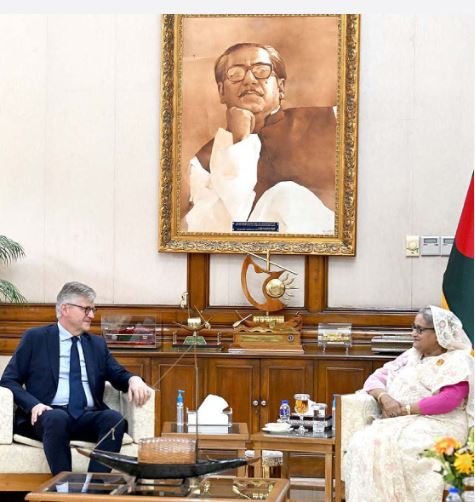 Challenges to Democracy: Manipulating Numbers and Emotions
The 10th national election in 2014 marked a turning point. The BNP chose to abstain from participating, instead opting for a violent resistance that endangered lives and property. In a twist of irony, former BNP leader Khaleda Zia's claims of widespread casualties were debunked as a "mess of statistics" by independent analysis.
The prevalence of manipulated statistics perpetuates the discourse of human rights violations, politicizing a critical issue. This trend undermines genuine efforts to protect human rights, obscuring the truth with contradictory numbers from different sources.
The Need for Accountability and Unbiased Investigation
Renowned human rights activist Sultana Kamal asserts the importance of multiple sources for verifying human rights violations.
While political parties may trade accusations, human rights organizations must prioritize accurate information.
amal also emphasizes the government's role in uncovering the truth, without scapegoating non-state actors.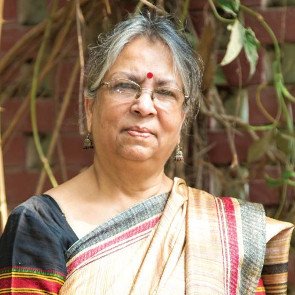 From Noble Cause to Foreign Influence: The Transformation of a Movement
Delving deeper into the realm of deception, we encounter the manipulation of human sentiments for the narrow gains of partisan agendas. To illustrate this, consider the case of 'Mayer Daak'. Established in 2013 with the noble intention of aiding missing individuals and their families, this initiative embarked on a commendable mission. In its early stages, it indeed accomplished meaningful contributions. Regrettably, over time, the trajectory of this organization has veered towards serving foreign interests, becoming a platform for disseminating fabricated tales of human rights transgressions. In a cruel twist, this transformation has rendered genuine victims of human rights violations even more susceptible to harm.
Collaborative Efforts for Advancing Human Rights and Democracy in Bangladesh
A collective endeavor is essential to enhance the state of human rights and democracy within Bangladesh. Regrettably, the flourishing of democracy is hindered when prominent political entities like the BNP resort to habitual falsehoods. Spanning from distorting the historical legacy of our freedom fighter Ziaur Rahman to skewing the representation of contemporary human rights violations, the BNP's conduct opens a Pandora's box filled with deceit and partial truths.
The Crucial Nexus of Democracy and Public Support
The cornerstone of democracy lies in the active engagement and united efforts of the masses. Successful democratic systems thrive on the support of the people rallied behind a shared cause. In this regard, the BNP's actions have been lackluster, failing to convincingly demonstrate alignment with the populace's interests.
As we look ahead, the road to a stronger democracy and a more just society demands a united commitment from all quarters. It necessitates transparency, honesty, and genuine dedication to the welfare of the nation's citizens.
(Based on the article of Prof. Mizanur Rahman, former Chairman of Human Rights Commission, Bangladesh published in EU-Today)