Dhaka getting placed on top of the globally-accepted Air Quality Index (AQI) becomes a regularity especially with the onset of winter days. Bangladesh thus enjoys a rather unfavourable positioning in the world in terms of air quality for the last few years. As a matter of stark reality, most of the country's cities are badly affected by air pollution. Of the list, the country's capital city Dhaka has hogged the headlines on numerous occasions in recent years for being one of the most polluted places on the earth. This is evident in the global report published since the year 2018 by IQAir, a Switzerland- based air quality monitoring firm. According to IQAir's 'The 2021 World Air Quality Report', Dhaka again became the second most polluted capital, behind only New Delhi, among 6,745 cities across 117 countries in 2021. Similarly, the city consistently scores high (above 100), which is considered 'poor' or 'unhealthy' in the AQI, an Index for reporting daily air quality.
Meanwhile, IQAir categorised Bangladesh's air quality as 'hazardous' because its report found that particulate matter in Bangladesh was 15 times above the World Health Organization (WHO) guideline. Particulate Matter known as PM2.5 is a mixture of solid and liquid particles such as dust, pollen, soot, smoke, and toxic gases suspended in air, many of which are hazardous. In the past 25 years, a study reveals, the concentration of PM2.5 saw a rise by 39 percent. Hence, the increased concentration of PM2.5 has been putting heavy strain on human health.
A recent study by Air Quality Life Index (AQLI), conducted by the Energy Policy Institute at the University of Chicago, found that the polluted air contributed to the reduction in average Bangladeshi's life expectancy by 6.7 years relative to what it would have been if WHO's guideline was met. Some areas of Bangladesh fare much worse than average, with air pollution shortening lives by 8.1 years in the most-polluted district. Another study in Science Advances shows there were 24,000 premature deaths as a result of air pollution in Dhaka from 2005 to 2018, which was the highest among 46 cities studied. This effectively makes air pollution one of the biggest killers of Bangladesh citizens.
HOW AIR GETS POLLUTED?
The Department of Environment (DoE) says brick-burning kiln, vehicle exhausts, various Industries, coal- fired plants, open waste burning, and large-scale construction work are key sources of air pollution. A report by the World Bank and the DoE in March 2019 pointed out that the three main sources of air pollution in Dhaka are the brick kilns, fumes from vehicles and dust from construction sites. Unplanned construction is among the primary causes and the lack of monitoring from the authorities makes the pollution uncontrolled in the city. Gas emissions from vehicles are another significant source – thereby accounting for nearly half of Dhaka city's air pollution, according to Prof Abdus Salam, Chemistry department, University of Dhaka.
HEALTH EFFECTS
Air pollution is now considered to be the world's largest environmental health threat. Air pollution consistently ranks among the top risk factors for death and disability worldwide. Breathing polluted air has long been recognised as increasing a person's chances of developing heart disease, chronic respiratory diseases, lung infections and cancer, according to several studies. WHO estimates that the polluted air causes 7 million deaths annually largely as a result of increased mortality from stroke, heart disease, chronic obstructive pulmonary disease, lung cancer and acute respiratory infections. Children who are exposed to high levels of pollution can end up with developmental problems. It is estimated that in 2021, the deaths of 40,000 children under the age of five were directly linked to PM2.5 air pollution worldwide.
"Particulate air pollution shortens lives globally, even more than cigarettes. There is no greater current risk to human health"

Professor Michael
Greenstone, University of Chicago
Ironically, low and middle-income countries like Bangladesh, the most polluted country according to global observation, take the hardest hit. As per World Bank data, around 200,000 people die in Bangladesh from air pollution related diseases every year. The AQI report estimated 13-22% of deaths in this region are linked to the health effects of air pollution exposure. Dr. Shahriar Hossain, an environment expert said, "Death rates among children have seen a significant rise due to air pollution. Besides, airborne disease, including asthma, breathing problems, have seen a steady rise in Bangladesh, especially among low-income group people."
Considering the detrimental effect of air pollution, now many studies suggest that the impact of particulate pollution is greater than the effects of devastating communicable diseases like tuberculosis and HIV/AIDS, behavioural killers like cigarette smoking, and even war. Experts are of the view that if one generation spends too much time in air pollution, it could have a serious impact on the next generation.
WHAT CAN BE DONE?
Environmental experts recommend topping illegal brickfield, cordoning off construction sites, controlling unfit vehicles, forestation and implementing the Clean Air Act to help reduce the levels of pollution. They also recommended phasing out the old vehicles and discourage use of diesel in automobiles moving to cleaner fuel sources. With years of collective work from both the government and citizens, pollution can be controlled via the implementation of fines and punishments for those that exceed air pollution levels in any given area.
Director of the Department of Environment Md. Ziaul Haque said, "The government has taken initiatives to take down conventional brick kilns and issued a notification for the use of concrete blocks, instead 56 57 of conventional bricks, in government projects. By 2025, the government will use concrete blocks on a mandatory basis in all sectors, except for in road construction." Mr. Haque acknowledge the severity of the problem and said, "We have issues with air quality in Bangladesh, There is excessive dust pollution and particulate pollution in Dhaka's air and we are trying to keep things at a tolerant level with different initiatives, especially during the dry season."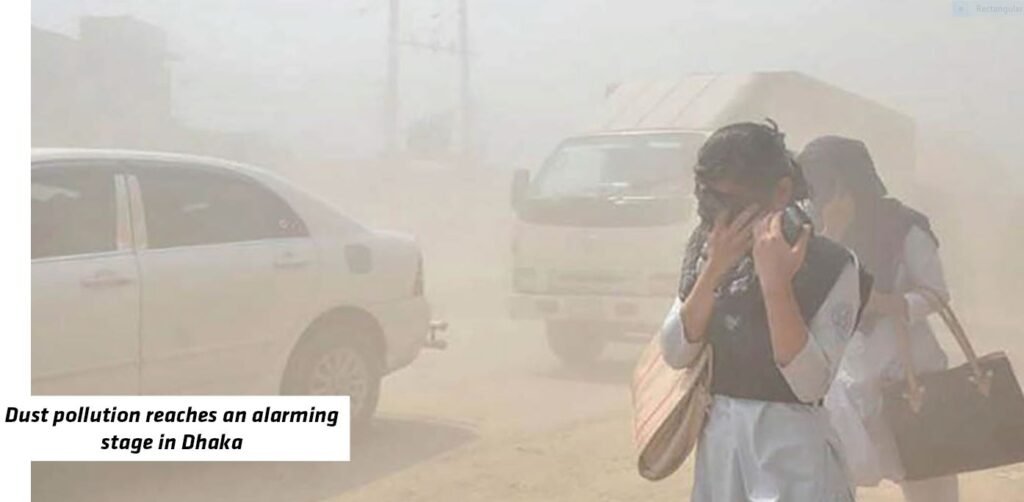 The draft Clean Air Act 2019 has yet to be enacted into law, which proponents say is needed to boost institutional action to tackle the air pollution problem. Four years have passed since the draft Clean Air Act of 2019 was completed, but the government has still not turned it into law. Syeda Rizwana Hasan, chief executive of the Bangladesh Environmental Lawyers Association (BELA), an organization that was involved in drafting the act, said that if the draft is enacted, then air pollution would get more institutional attention and we could then have coordinated effort from all government offices, departments, and agencies to curb pollution.
The chemistry professor Dr. Abdus Salam said it is very unfortunate that the act has been gathering dust for several years. But just a law is not sufficient. There are many things written in a law, but what you really need is ensuring implementation of the law," Experts also emphasized the importance of education to improve air quality in Bangladesh. The general population of the country should be informed about the disastrous effects of pollution so they can reconsider the materials they burn for daily use.
"Breathing clean air should be a basic human right, not a privilege"

Avinash chanchal
Manager, Greenpeace India Campaign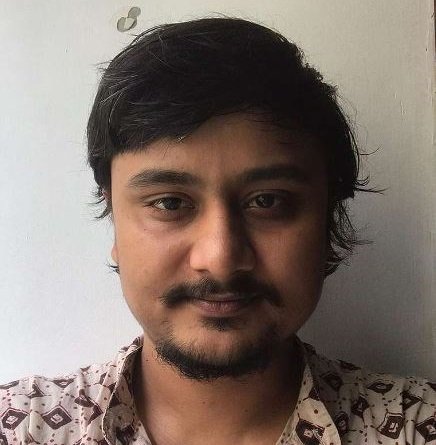 There are a lot of countries that are making big strides in pollution reduction. China has made tremendous progress since declaring a "war against pollution" in 2014, with cities cutting particulate pollution by about 30 percent— improving life expectancy by 1.5 years if the reductions persist. India, having declared its own war against pollution in January 2019, has likewise declared an ambitious target of 20-30 percent reduction. If it achieves a 25 percent reduction in pollution nationwide, it has the potential to improve life expectancy by 1.8 years. Bangladesh has too the opportunity to experience the same progress. If Bangladesh were to achieve the same reduction in pollution experienced by China, its residents could live 1.9 years longer.
HOW CAN BANGLADESH BE BENEFITED?
Bangladesh will benefit in roughly five ways if air pollution is prevented as discussed below:
To sign off, air pollution has been taking its toll on Bangladesh for successive years – thereby causing lives and economic losses as well as environmental hazards linked to pollution, and making experts fearful of the days ahead. Available research reveals that air pollution-related deaths and diseases have been on the rise in recent years – thereby exacerbating people's plight, particularly children, women, and the elderly.
Experts attribute this situation to transboundary air pollution, unplanned development and construction works, brick kilns, an absence of a central management system, a lack of coordination among government agencies, and lax monitoring. The dual challenges of economic growth and environmental quality faced by Bangladesh today are no different from those once confronted by other countries during periods of industrialization. It is therefore imperative that the government should work cordially to reduce air pollution and take measures to come out from this environmental pollution over the course of time.