Conservative MPs have narrowed the options for Boris Johnson's successor as party leader and prime minister to a choice of two candidates. Foreign Secretary Liz Truss and former Chancellor Rishi Sunak reached the last round of the contest after a series of votes by Tory MPs reduced the field of contenders from eight to two. The former chancellor had been in the lead in every round of voting and ended with 137 votes in the fifth and final ballot, Ms Truss overtook Penny Mordaunt only in the final round to secure second place with 113 votes. Either Liz Truss or Rishi Sunak will be named the winner in September, after a run-off vote among Tory party members.
The next stage will see 12 hustings across the country between 28 July and 31 August. The final candidates will be trying to convince party members to back them at hustings events around the country. Hustings are the meetings in which candidates in an election address voters. A total of 12 hustings events have been scheduled across the UK; the first have already taken place in Leeds on 28 July. The Conservative Party has not revealed exactly how many people are eligible to vote in the final stage of the contest but they are through to number more than 160,000, or about 0.3% of the total UK electorate. Research suggest that, like member of the other major parties, Tories tend to be older, more middle class and more white than the rest of the population.
Hustings Schedule
The Conservative Party has just announced details of 12 hustings events. The events, which will take place across all four nations of the UK and will be streamed on the party's website, are as follows:
July 28: Leeds
Aug 1: Exeter
Aug 3: Cardiff
Aug 5: Eastbourne
Aug 9: Darlington
Aug 11: Cheltenham
Aug 16: Perth
Aug 17: Northern Ireland
Aug 19: Manchester
Aug 23: Birmingham
Aug 25: Norwich
Aug 31: London
Ballot papers will begin landing on members; doorstep from 1 August. Votes can be cast by post or online. The ballot will close at 17:00 BST on 2 September. The result will be declared on 5 September. The following day, 6 September, Boris Johnson will go to see the Queen to resign as prime minister. His successor will be appointed a few minutes later.
Candidates' Policy Guide
The pair have set out some of their policies already and will continue to do so in the coming months- here is what we know so far.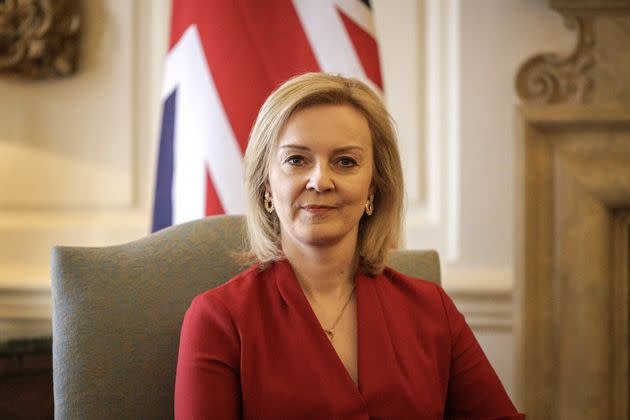 Liz Truss
Says she will reverse the recent rise in National Insurance, which came into effect in April
Pledges to scrap a planned rise in corporation tax – set to increase from 19% to 25% in 2023
Would suspend what is known as the "green levy" – part of your energy bill that pays for social and green projects
Says she will pay for the cuts by spreading the UK's "Covid debt" over a longer period
Promises to change taxes to make it easier for people to stay at home to care for children or elderly relatives
Wants to create new "low-tax and low-regulation zones" across the country to create hubs for innovation and enterprise
Says she won't cut public spending unless there is a way to do so that won't lead to future problems
Would bring target of spending 2.5% of GDP on defence forward to 2026 and introduce a new target of 3% by 2030
Rishi Sunak
Promises to reduce taxes "once we've gripped inflation" – saying it is a matter of when not if
Pledges to cut income tax before the end of the next Parliament
Also pledges to scrap 5% VAT rate on household energy for one year if the price cap on bills rises above £3,000 for the typical household
Says public sector pay deals should be decided by independent pay review bodies
As chancellor raised National Insurance by 1.25p in the pound to pay for health and social care but also raised the earnings level at which it starts to be paid to £12,570
Also announced plan to increase corporation tax from 19% to 25% in April 2023
Promises to maintain defence spending and says we should view current minimum level of spending 2% of GDP "as a floor, not a ceiling"
Source: BBC