…shows the masterful leadership of Prime Minister Sheikh Hasina and her foreign policy as she slowly curates a wide range of international allies.
Japan recently Signed a defense deal with Bangladesh, just on the eve of the 12th National Election. As recently as September, French President Emmanuel Macron paid a visit to Bangladesh. He praised the country's governance and policies, citing the nation's tremendous progress. While not related, the two events paint a very subtle picture of international diplomacy and highlights Bangladesh's successful international relation strategies.
Japan Signs Defense Deal 
On November 15th, Japan signed an US$3.82 million deal in which Japan will provide patrol boats and coastal radar for Bangladesh's military. The deal falls under Japan's official Security Assistance Program. While the deal in itself is significant.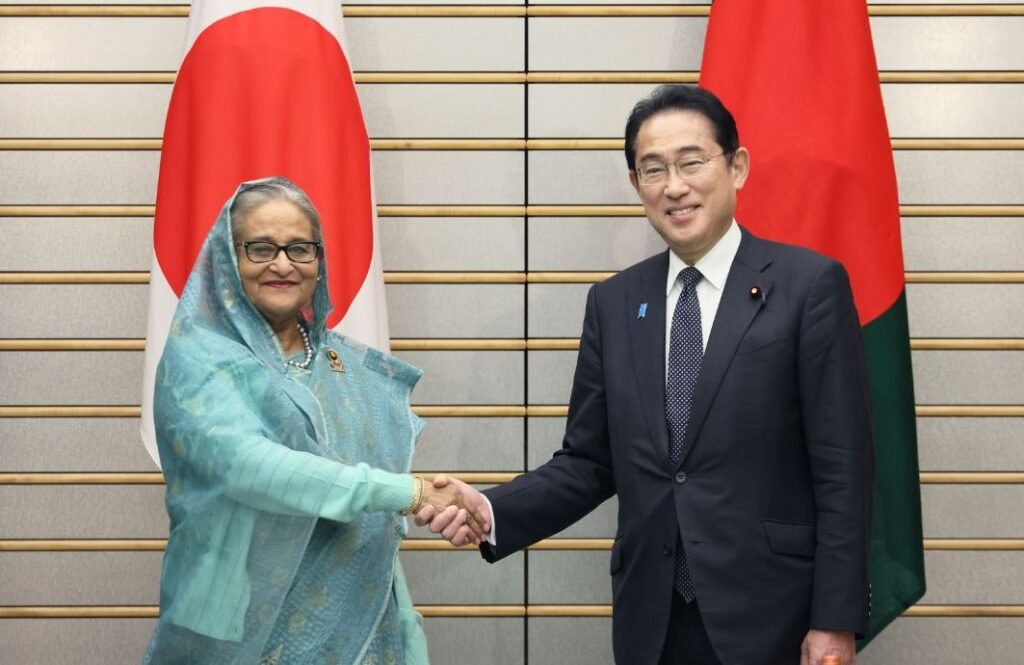 It underscores a far more significant point- the Japanese government's continued friendship and support of the Government and people of Bangladesh. It shows that the Japanese government expects and anticipates a successful election taking place in Bangladesh and is ready and willing to accept the outcome said elections. To sign a defense deal on the eve of elections also sends a message to The US that while the two may be allies, Japan does not support the US hidden agenda in Bangladesh.
Macron's Visit to Bangladesh
French President Emmanuel Macron Visited Bangladesh in September. His visit signified France's at efforts at making inroads in South East Asia, as well as Bangladesh's geopolitical significance. During his meeting with Prime Minister Sheikh Hasina, he was quoted saying, "Based on democratic principles and the rule of law, in a region facing new imperialism, we want to propose a third way – with no intention to bully our partners or to lead them to an unsustainable scheme,". His statement indicates France's indication that it respects Bangladesh's internal affairs and continued strong diplomatic ties.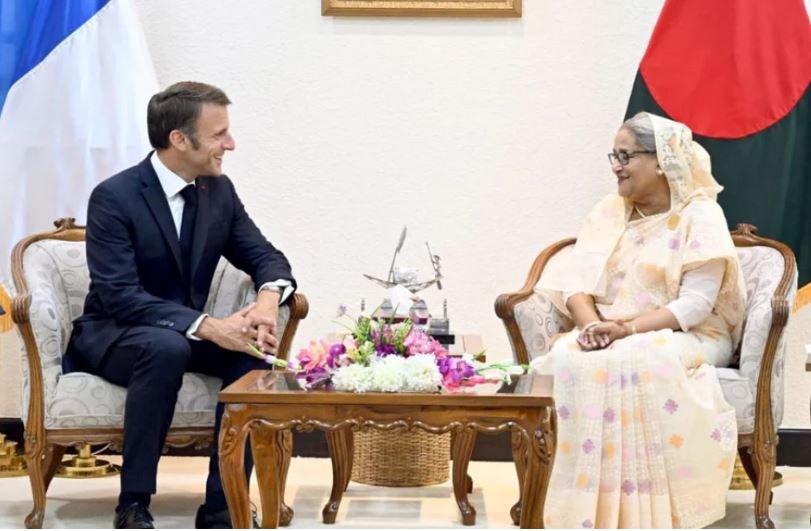 France has emerged as a diplomatic ally that goes beyond traditional geopolitical norms. The strength in Franco-Bangladeshi relations is evident in collaborations spanning climate change initiatives, Airbus Deal, and continued cooperation. France's engagement mirrors a nuanced alignment with the Awami League government, extending its support not only in the present but projecting a sustained partnership into the upcoming electoral landscape.
Events are indicators of support and approval of the Government
While the two events are unrelated, they both reflect a subtle story. It reflects the foreign policy of the two nations. In the ever-evolving landscape of international relations, Bangladesh finds itself at the crossroads of strategic alliances, with continued support and cooperation flowing in from key partners such as Japan and France. As the nation gears up for the 12th National Elections, the depth of commitment from these traditional U.S. allies becomes increasingly apparent, signaling not only support for the ruling Awami League government but also a distinct divergence from the U.S. agenda in Bangladesh.
The Support of France and Japan Shows Pm Hasina's Masterful Diplomatic Strategy
As Bangladesh prepares for the 12th National Elections, the global stage witnesses a unique dance of diplomatic intricacies. Both Japan and France, while being traditional U.S. allies, diverge from aligning with the U.S. agenda in Bangladesh. While The US "Cries Wolf" and tries to meddle in the internal affairs of Bangladesh, US allies refuse to adhere to the same agenda.
This departure challenges the conventional narrative that associates traditional allies with unwavering adherence to a common geopolitical stance. It also shows the masterful leadership of Prime Minister Sheikh Hasina and her foreign policy as she slowly curates a wide range of international allies. All that is left now, is to ensure that the 12th National Election is held on schedule and that the continuation of the democratic process is achieved.