India's ascent on the global stage, driven by its economic prowess and diplomatic assertiveness, has garnered both admiration and apprehension. The use of economic leverage as a disciplinary tool underscores a shifting paradigm in international relations
Despite lacking concrete evidence of Indian involvement in the murder of Sikh leader Hardeep Singh Nijjar in British Columbia, Canada, the Canadian Prime Minister, Justin Trudeau, recently stated in a parliamentary address that they had received a "credible allegation" of potential Indian involvement in the assassination.
India has been a focal point in global geopolitics for some time now, with events like the G-20 conference held in Delhi last year contributing to its prominence. India has surpassed both China in population and the UK in terms of GDP, and Prime Minister Narendra Modi has been receiving warm receptions during his visits to various countries, with his recent trip to Washington being particularly noteworthy.
The Economic Power Play: India's Market Access of 1.4 Billion
Amid China's economic challenges, India is poised to become the world's fastest-growing major economy. However, this raises the question of whether India is navigating a complex world stage while seeking a more prominent global role. Modi's speech at the G-20 summit has already garnered international criticism for India's stance on the Ukraine conflict.
India's ongoing dispute with Canada reveals two additional facets of its diplomacy. Firstly, India may adopt a more assertive approach toward any entity that challenges its status and sovereignty. Secondly, India is prepared to retaliate if its sovereignty is threatened.
It is noteworthy that China shares similar themes in its diplomatic journey. Both China and India feel the need to address historical injustices. China's "hundred years of humiliation" by Japan and Western powers parallel India's "two hundred years of humiliation" under British colonial rule.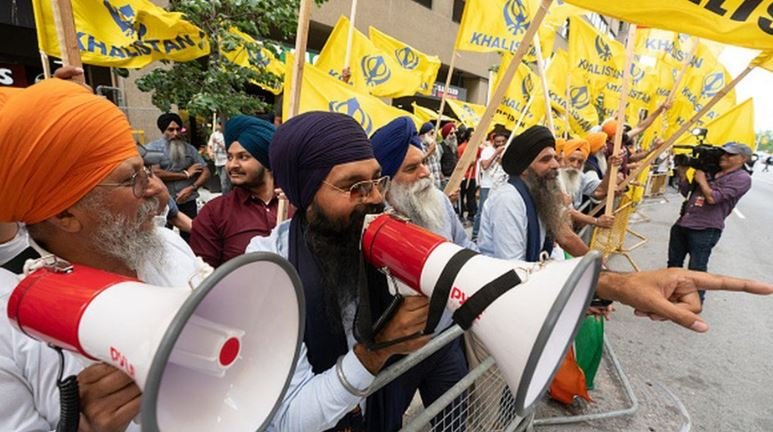 Much like China, India is contemplating the use of economic leverage as a means to discipline its adversaries, employing its vast market access comprising 1.4 billion people. Canada and India have engaged in nine rounds of negotiations aimed at finalizing a free trade agreement, yet the outlook for this deal has become uncertain following the recent expulsion of diplomats between the two nations.
State-Sponsored Killing: A Potential Game Changer in the West
If the allegations of Indian government involvement in the assassination of a Canadian Sikh leader are ultimately substantiated, it will expose a growing recklessness within India's intelligence agencies. India has a long history of intelligence and military operations targeting terrorist activities in neighboring countries, especially Pakistan. However, if India were to be linked to the assassination of the Sikh leader, it could have far-reaching implications on the geopolitical stage in a Western context, potentially reshaping the landscape in unexpected ways.
The world witnessed a wave of condemnation directed at the Saudi government after the assassination of Jamal Khashoggi, a dissident journalist critical of the Saudi regime, at the U.S. consulate in Istanbul. Similarly, Russian intelligence agents were implicated in the poisoning of two individuals in Salisbury who had criticized Russia's Putin government.
Diaspora Dynamics: Impact on India's Diplomacy
If India's involvement in the assassination of a Sikh leader in Canada is substantiated, this incident will join the ranks of notorious events in Istanbul and Salisbury, putting the United States in a delicate position. The U.S. had been reluctant to highlight India's democratic decline and human rights violations in order to counter the rise of China. However, they can no longer overlook extrajudicial killings in key allies such as Canada.
Furthermore, the deterioration of Indo-Canadian relations highlights the potential negative impact on the 1.8 million Indians living in the diaspora. While Prime Minister Modi received enthusiastic receptions from the diaspora during his visits to different countries, the recent tensions between India and Canada over the assassination of a Khalistani Sikh leader send a message that diplomatic relations between India and other nations may be strained due to diaspora Indians who oppose the Indian government.
Many influential leaders of Indian origin, including British Prime Minister Rishi Sunak, U.S. Vice President Kamala Harris, and World Bank chief Ajay Banga, hold significant positions in various countries. Additionally, 26 CEOs of Indian origin occupy key roles in leading global companies. These individuals have the potential to strengthen India's ties with other nations or, conversely, to contribute to conflicts.
Canada's Sikh Population: A Diplomatic Challenge for India
It is important to note that Canada is home to the largest Sikh population outside of India, with Sikh leader Jagmeet Singh leading a coalition partner in Canada's current government. Naturally, questions arise among Indians regarding whether the Trudeau government is sympathetic to Sikh groups and Sikh separatist activities in India.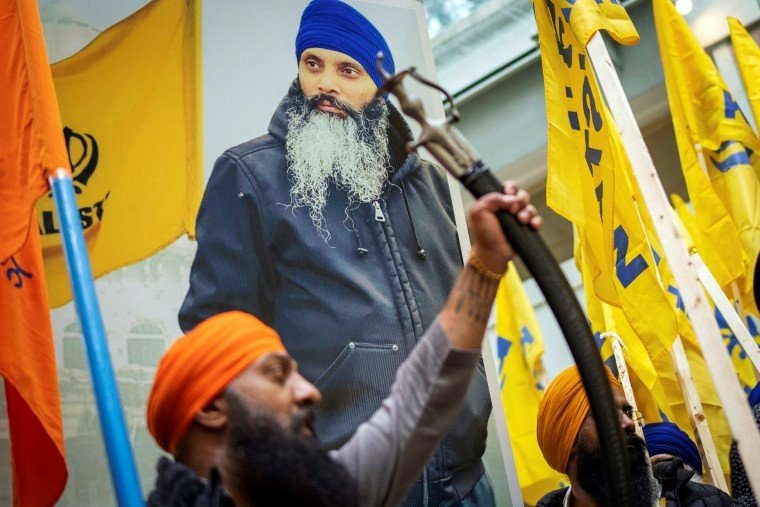 Considering these developments, it is essential to anticipate the potential directions of India's international diplomacy. While it may be premature to label India's diplomatic approach as employing "wolf warriors," the deterioration of Indo-Canada relations does signal the emergence of a more assertive and aggressive Indian foreign policy.
In conclusion
The India-Canada rift serves as a pivotal moment in shaping the geopolitical landscape of the Western world. With the uncertain outcome of the allegations surrounding the Sikh leader's assassination and the potential ramifications for India's global image, this dispute has far-reaching implications.
India's ascent on the global stage, driven by its economic prowess and diplomatic assertiveness, has garnered both admiration and apprehension. The use of economic leverage as a disciplinary tool underscores a shifting paradigm in international relations.
Furthermore, the impact on the Indian diaspora and the influence of Indian-origin leaders in various countries add complex layers to the diplomatic landscape. The question of whether Canada's significant Sikh population influences its stance in the dispute further complicates matters.
As India navigates these challenges and asserts its foreign policy, the world watches closely. While it may be premature to draw direct parallels to China's "wolf warrior" diplomacy, the deterioration of Indo-Canada relations signals a more robust and assertive Indian foreign policy, with potential ripple effects on the broader Western world. The outcome of this rift remains uncertain, but its repercussions are poised to reverberate across international relations and global politics.