Amara has come back to the capital city with her two kids after living abroad for seven years. The kids often complain of not having adequate options for fun activities at night. With her and her spouse's work hours, and kids' school and study, daytime for them is out of the question. Now they feel 'bored' and 'tedious' since they had adequate family-friendly entertainment options at night-time abroad. Amara cannot go out with her friends either, as most of them are working. Most of the entertainment options either close too early or remain too crowded for a cool hangout. Is this just a reverse cultural shock? Or our capital really lacks family-friendly entertainment options compared to the foreign cities? Although nightlife entertainment facilities are present in Dhaka, the options are limited, and these often get monotonous for the kids. Let's see, what our capital city has on offer:
STAR CINEPLEX AND BLOCKBUSTER
There are at present only 5 Star Cineplex and 1 Blockbuster for an estimated 22.5 million residents in Dhaka city. These cineplexes are located at Panthapath, Dhanmondi, Mohakhali, Mirpur, and Bijoy Shoroni. The only Blockbuster in Dhaka is at Jamuna Future Park. Both cinema chains have their last Shows around 8 pm. The charm of late-night cinemagoing with friends, family, or anybody significant is missing in our nightlife.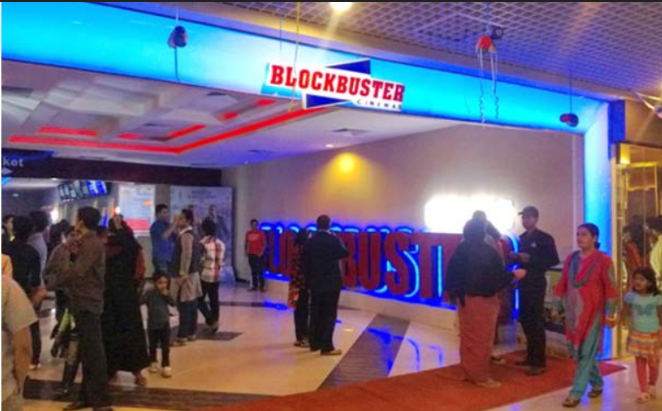 MAWA GHAT
Mawa ghat is one of the places to visit that remains open 24/7. It is situated on the Dhaka-Mawa highway. Mawa ghat is the perfect location for families to enjoy eating fish. The customers can watch the live cooking of fresh fish captured from the Padma River. At Mawa Ghat, one will find Hilsa fish fry, Hilsa egg curry, lobster roast, and all the other kinds of 'bhortas' imaginable. From Mawa ghat, one may also discover excellent viewing spots from which to appreciate the splendor and majesty of the Padma River.
HATIRJHEEL
In Dhaka, Hatirjheel opened a new world in terms of aesthetics and the environment. The Lake is encircled by walkways and a bridge has been constructed on both sides of the Hatirjheel. There are lovely White Hoar Stairs, a Beautiful Bridge, and a Surfing Fountain to cross the lake. There are sailing boat navigational facilities as well. The daily excursions begin at 6 AM and concludes at 10 PM. The lake has about 25 pedal boats with two to four seats for passengers that can be rented for between Tk 150 and Tk 300.

There is an amphitheatre at Hatirjheel with the capacity of 2,000 audience, which is mostly under-utilized. The musical dancing fountain of Hatirjheel once used to be the largest in South Asia with a tridimensional structure. The unique environment and captivity it had at the time of creation, was a center of attraction. Now, the fountain show no longer takes place, whereas similar types of fountain shows take place in many countries. If properly maintained and facilities given, maybe the Hatirjheel fountain could be something similar to the "Spectra" of Singapore, "ICONSIAM" of Thailand, and the "Dubai fountain" of Dubai. On top, the environment of Hatirjheel is not always found to be safe, which is a huge concern to the visitors' existing activities like boat riding.
GO KART COURTSIDE
"Go Kart Courtside" is an outdoor or adventure-based recreational activity. It is the second kart racing facility in Bangladesh and the only one that is located inside a city.
It is an open-wheeled racing track for motorsports, also referred to as a "Kart," that is situated on Madani Avenue in United City, right next to the Chef's Table Courtside. In a city like Dhaka, where amusement is typically limited to a maze of fancy restaurants, these types of fun activities are exceptional.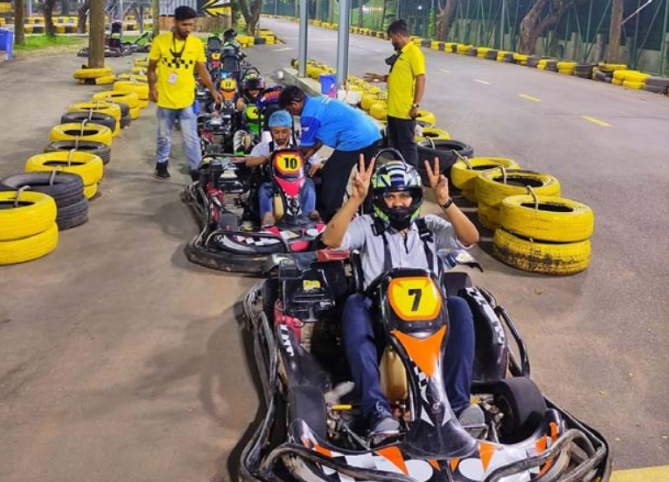 Even though kart racing is primarily a sport for adults, the place provides entertainment for everyone. A single race consists of three laps on the track, which totals approximately 1.3 kilometers. It opens at 11 AM and remains operational till 11 PM.
INDOOR FUN ACTIVITIES
There are a number of fun activities that can be played with friends and family. Some of them include:
LASER-WARS:
In 2016, Bangladesh saw the introduction of laser tag, a particularly well-liked pastime in the west. And through time, it has become one of the most well-liked pastimes for many individuals.
Laser-wars is among the most well-liked laser tag entertainment venues in Dhaka. Laser-wars is available daily from 12:00 pm to 10:00 pm and is located at Gulshan 2 Chef's Table (Level 2).
Additionally, a game of laser tag requires a minimum of 4 players. Each game costs between 350 and 700 BDT.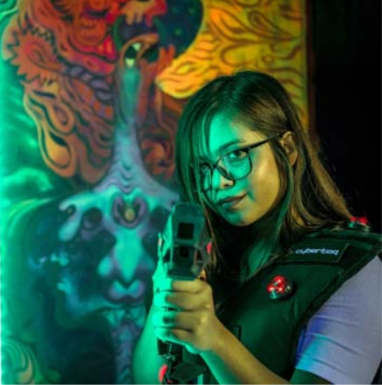 TOGGI FUN WORLD:
Toggi Fun World is not only the biggest amusement and virtual reality (VR) park in the country, but also the biggest in Southeast Asia in terms of vertical size. It is situated in the Bashundhara City Mall. It includes a vast selection of games and rides. Children, teens, and adults can enjoy games and rides on the same ground. The major attractions for the theme park are the entertainment variety and pollution-free, secure, and amiable atmosphere. Many well-known and fascinating technological activities and rides, such as Laser Tag, Paint Ball, Hologate, Gyro VR, and Hado, can be enjoyed here. The place remains open everyday from 2:00 PM to 10 PM. Each entry ticket costs Tk 150. Pricing varies depending on different game types. Many games and ride cost around Tk 300 to Tk 500 per person, whereas few exclusive ones cost around Tk 1000 to Tk 1500.
CLAY STATION:
Open to anyone, the Clay Station is a creative haven for the mind and spirit. This place has the opportunity for family and friends to spend some time together, try out new ideas, and play with clay.
Clay station offers pottery painting, making, and clay wheel throwing in their warm and colorful studio. It is open from 11:00 AM to 8:00 PM. The starting price is from Tk 600 per person, which can go up till Tk 8,500.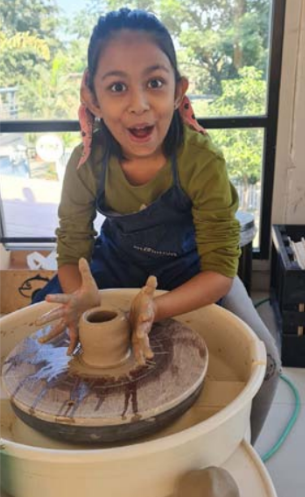 PAINTBALL:
Paintball is another entertaining activity that can be played with family and friends. Paintball is a team shooting game in which players remove opponents by striking them with paintballs, which are gelatin-filled firearms that pop when struck hard. Ground Zero BD and Westworld Paintball Park offer the entertainment activity. Ground Zero BD is located in Abdus Sobhan Dhali road.
Westworld Paintball Park is located at the Chef's Table Courtside, 100 feet road, Madani Avenue, Dhaka. it is open from 12 PM to 10 PM. Ground Zero BD operates from 3:00 pm to 7:00 pm. With the wind of change, we can see many sporty and amusing fun activities like we see abroad.
However, none of these activities remain open till late nights and many even close by 7:00 pm. With such time constraints, it gets nearly impossible for our young adults to gather and enjoy these activities after office hours.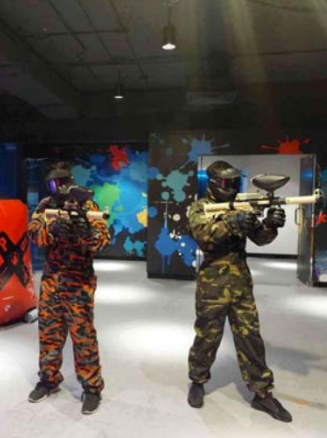 UPSIDE DOWN GALLERY
In Upside Down Gallery, the world is displayed as it would seem if everything were turned on its side. The Upside Down BD Gallery in Lalmatia and Uttara gives visitors such exciting experience through fun and creative way that doesn't involve changing the laws of gravity. Each of the gallery's seven rooms, each of which has a unique subject and setting, is available for guests to explore and take pictures in.
The whole dining rooms, offices, and stairways are attached to the roof of the gallery. There are lots of attention to detail, like inverted chess boards and washing machines, which make the experience very convincing and immersive. In addition, there is a cozy little café just adjacent to the gallery where one can get food and drinks while finishing up or waiting for their turns. Additionally, the gallery offers costumes and unique backdrops so that one can take pictures that are more artistic. It is open every day from 2 PM to 10 PM. Per person, ticket costs TK 400.
GO SHOPPING
There are many malls and complexes where one can go for shopping with family. The most famous malls in Dhaka are Jamuna Future Park, Bashundhara City Mall, Shimanto Square, Gulshan Pink City Shopping Centre, Tokyo Square in Mohammadpur etc. There are numerous other shops in these malls, from where one can find almost everything while shopping there. However, all of these malls and complexes close by 8:00 pm and each of them remain closed on different days of the week. Thus, it gets impossible for anyone with jobs or businesses to catch a little time in shopping in the weekdays due to the time restrictions.
Again, the young adults miss the fun of going on window shopping with their loved ones. If we compare with other countries like Thailand, Malaysia or even Nepal, there are plenty of malls that remain open till at least 11:30 pm in different cities. Moreover, there are some famous night-time markets, which remain open beyond midnight such as Asiatique Night Market, Chatuchak Friday Night Market, Pratunam Night Market of Bangkok and Petaling Street, Taman Connaught Night Market of Malaysia etc.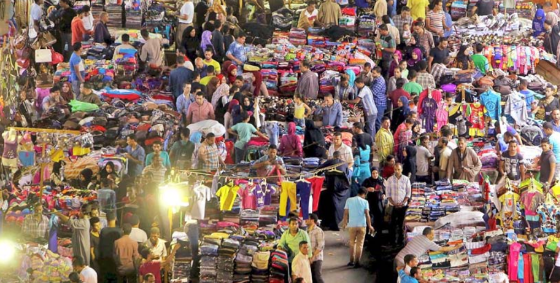 DINING OUT
DINING OUT RESTAURANTS AND COFFEE SHOPS:
Eating out is one of the simplest ways to spend time with the family and friends. There are now hundreds of thousands of coffee shops and restaurants all over the capital city. Even in every area, there are several restaurant choices available nowadays. Some of the famous places are Chef's Table Courtside, TakeOut, Sushi Samurai, Fish and Co Bangladesh, Izumi, Garlic 'n Ginger, Deck 13, Pinewood, Thai Emerald etc. There are many rooftop restaurants that are exquisitely decorated. Many restaurants now also have play zone for kids. For example Fantasium, O'play Restaurant, Kiddie Garden, etc. In Dhaka, almost all the dining options close by 11:00 pm, but there are some exceptions in different locations like Herfy, and Gloria Jean's in Gulshan, which close at 1:00 am, whereas most of their other branches close by 11:00 pm.
STREET FOOD EATERIES AND CARTS:
There are many street food eateries emerging around the busy areas of Dhaka city. Over the course of time, we can see many small carts with various foods in nearby locations. Specially in winter, we can see crowds enjoying various street foods including pithas, grills, tea etc in these carts. These carts and eateries sit in the afternoon and remain open till 10:00 pm or 10:30 pm.
Whereas, there are many food markets and eateries that remain open till late night even in our neighboring countries like India and Nepal.
Very few traditional restaurants in old part of the capital city remains open till the wee hours. Most of those are seen in Chawkbazar and adjoining areas. Since Dhaka's founding, Chawkbazar has long been the heart of all delectable street cuisine in the city.
During the holy Ramadan, these areas transform into a huge street food market where millions of Bangladeshis purchase iftar (meal to break fasting in evening).
However, delicious street cuisine is prepared and sold year-round too at Chawkbazar. The Old Dhaka was originally known as a trading area.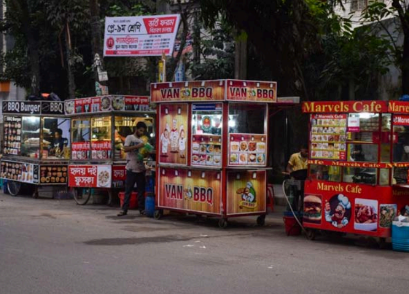 With time, Chawkbazar is no longer a hectic commercial area, although it does still have a sizable number of stores that offer goods at competitive prices. Many different restaurants and street vendors sell a broad selection of deep-fried appetizers, lunch items, dessert items, traditional drinks, tea, etc.
The price is within a reasonable range with the market remaining open till midnight. Yet, it is not a feasible option for the rest of the residents living outside the Old Dhaka to enjoy the taste of these traditional street foods. With huge traffic congestion in this capital city, it is next to impossible to have a quick visit here with family and friends for people of distant routes. Ad- ditionally, the roads are too congested and there is almost no parking facility. Another issue is, the environment of those restaurants are not always safe enough for kids and females.
The difference in Dhaka's nightlife for fun and refreshment activities mainly vary with the foreign cities in terms of environment, facilities and the time limitations. Safety is also another issue that cannot be overlooked. But the brighter side is, we do have some of family-friendly entertainment options for night and more activities are being introduced each year, which bode well with the changing lifestyle and the flow of country's development.