By-elections to six parliamentary seats were held on Wednesday that went vacant in December 2022. Three candidates from the ruling Awami League, two candidates from the 14-party alliance, and one independent candidate won the elections.
After the BNP's representatives had resigned from the parliament on December 11, 2022, the constituencies became empty, leading to the voting on Wednesday. Even though turnout was low at Wednesday's by-elections, polling in all six seats was successfully held.
In a post-election press conference in Dhaka, the chief election commissioner Kazi Habibul Awal stated that the average voter turnout for the by-election to hold six parliamentary seats might be between 15% and 20%. Voting took place in six constituencies: Thakurgaon-3, Bogura-4 and 6, Chapainawabganj-2 and 3, and Brahmanbaria-2.
The Results
Chapainawabganj-2 and 3 and Bogura-6 were won by Awami League candidates. Bogura-4 was won by a Jatiya Samajtantrik Dal (JSD) candidate backed by the ruling parties' alliance. In the Thakurgaon-3 constituency, the Jatiya Party (Japa) candidate was elected. Former BNP member Abdus Sattar Bhuiyan won the most talked-about Brahmanbaria-2 seat.
Bogura-4:
AKM Rezaul Karim Tansen, a candidate backed by the ruling Grand Alliance has won the by-election in Bogura-4 (Nandigram-Kahalu). In 112 polling locations in Kahalu and Nandigram, 78,524 valid ballots were cast.
Tansen received 20,405 votes in this seat while running under the "Torch" electoral symbol. His closest rival, Ashraful Hossen Alom aka Hero Alom, received 19,571 votes.
The margin of defeat for Hero Alom in the Bogura-4 by-election was only 834 votes. This constituency had a voter turnout of 23.92 percent.
Bogura-6:
Awami League candidate Ragebul Ahsan Ripu won with 49,336 votes. His nearest competitor, Independent candidate Abdul Mannan Akand, has received 21,864 votes.
The voter turnout in the Bogura-6 (Sadar) constituency, which included 143 polling locations, was 22.34 percent.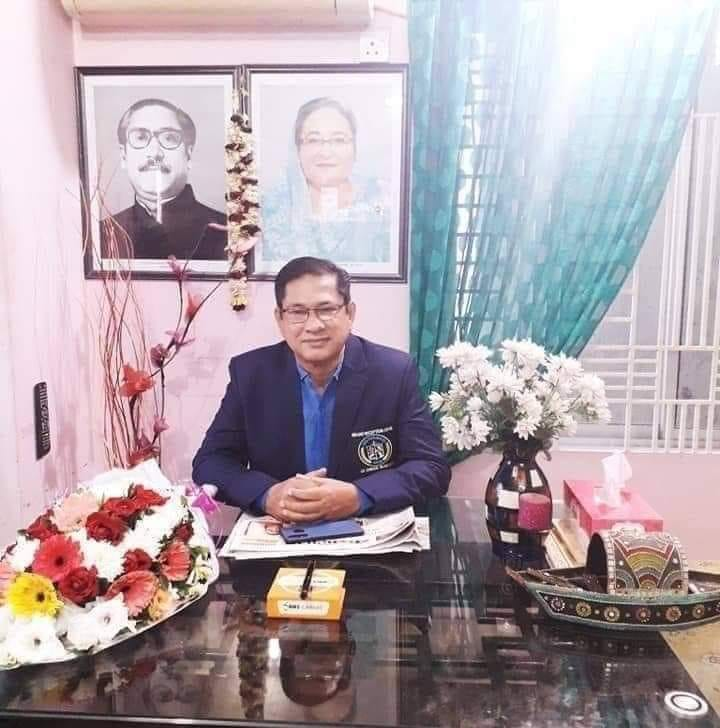 Chapainawabganj-2:
The Chapainawabganj-2 by-election was won by Md Ziaur Rahman. He was an Awami League candidate who won with  94,928 votes.
Independent candidate Mohammad Ali Sarkar, his closest rival, received 25,399 votes. The voting rate in this constituency is 34.78 percent.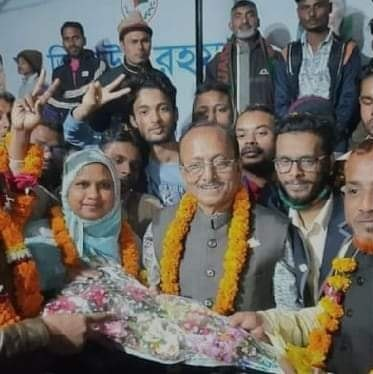 Chapainawabganj-3:
Abdul Wadud, the Awami League candidate for Chapainawabganj-3, won the election with 59,638 votes.
Independent candidate Samiul Hoque received 55,988 votes in a close contest. In this district, the voting rate is 29.08 percent.
Brahmanbaria-2:
Former BNP advisor and current independent candidate Abdus Sattar Bhuiyan won the Brahmanbaria-2 seat. Despite his resignation from parliament and the BNP, he was re-elected in the by-election for the parliamentary constituency that includes Sarail and Ashuganj.
He received 44,916 votes while his closest rival, Abdul Hamid Bhasani, received 9,635. The voter turnout was 16.10 percent in Brahmanbaria-2.
Sattar was elected to parliament five times as a BNP candidate in Brahmanbaria and Cumilla, including the 11th parliamentary election of 2018.
Thakurgaon 3:
Thakurgaon-3 by-elections were won by Jatiya Party candidate, Hafiz Uddin Ahmed with 84,047 votes. His nearest rival, independent candidate Gopal Chandra Roy, received 50,309 votes.
Workers' Party leader Yeasin Ali, who was backed by 14 parties including the Awami League, was heavily defeated, receiving only 11,356 votes. The voting percentage in this district was 46.30 percent.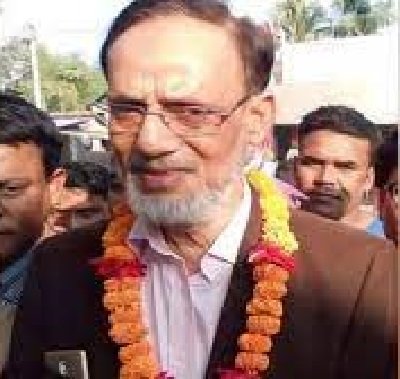 Irregularities and Violence Allegations
During the elections, electronic voting machines (EVMs) were used, but the EC did not place CCTV cameras in the voting stations. Unauthorized individuals were also spotted in the Brahmanbaria secret polling booth on Wednesday. A similar incident happened in Gaibandha-5 which forced the EC to call off the Gaibandha-5 by-poll.
Voting in the Chapainawabganj- 2 and 3 seats by-election was marred by major riots, irregularities, and a lower voter turnout at voting stations. At the start of the Chapainawabganj-3 by-elections on Wednesday morning, there were reports of violence amongst the supporters of the major candidates. During the fight, several injuries were reported.
Obaidul Quader terms by-elections free, fair
Obaidul Quader, the general secretary of the ruling Awami League, stated that the by-elections for six constituencies were performed in a free and fair manner.
'The voting went peacefully and the election was free and fair. We are not concerned about the results of the by-polls,' Quader said. 
Quader said that the BNP's road march was bringing in more leaders and fewer activists. 'BNP's processions are becoming smaller as activists have lost their interest but the leaders are taking part without any substantial results,' Quader remarked.
Out of six constituencies, only one constituency was reported of having irregularities. Despite the claims, the six constituencies were successfully filled without reporting any big riots or clashes.