Atiqul Islam, the mayor of Dhaka North City Corporation, said on Saturday that he had observed the mosquito-eradication program in Miami, USA, and realized that Dhaka has been trying to eradicate mosquitos in the wrong ways.
U.S. Department of Commerce's Commercial Law Development Programme invited and funded a DNCC delegation led by the mayor to visit Florida. As Atiq is now in charge of a 16-person delegation at a workshop in the US, the north municipal authority informed the media of the mayor's realization through a press statement released on Saturday.
Mosquitoes have been rampant in everywhere Dhaka city. Apart from people's sufferings, last year the country has seen a mass uprising of dengue and malaria. Ministry of Health & Family Welfare (MOHFW), stated, "between 1 January and 20 November 2022, a total of 52,807 dengue cases including 230 related deaths (case fatality rate = 0.44%) has been reported." Dhaka city was reported of having 70.6% of cases from the overall figures.
Although fogging and larvicide spraying have not been shown to be helpful in the elimination of mosquitoes, Dhaka city authorities have continued to use these methods.
Mayor Atiqul left with the team for the United States on January 14 and will be back on January 27. on January 14 and is scheduled to return on January 27.
The new steps to be taken for mosquito eradication
The news release states that Mayor Atiqul Islam intends to utilize the expertise and knowledge acquired by the city of Miami to eradicate mosquitoes. He announced that he will soon establish a lab in Dhaka North City to identify different species of mosquito. Through the effective application of the expertise acquired in Miami, Dhaka North City hopes to ensure a mosquito-free environment. The method of operation will be selected based on how they (Miami officials) were successful and how it can be applied in Dhaka.
"We have used the wrong methods. Mosquitoes were not destroyed, but money was wasted. We want to establish a laboratory for identifying the species of mosquitoes. We want to keep the DNCC mosquito-free through implementing the knowledge acquired from Miami."

Atiqul Islam
Mayor of North Dhaka
Apparently, for the last fiscal year, Dhaka North had allocated BDT 76 crore for mosquito control, which could not help the increasing mosquito issue.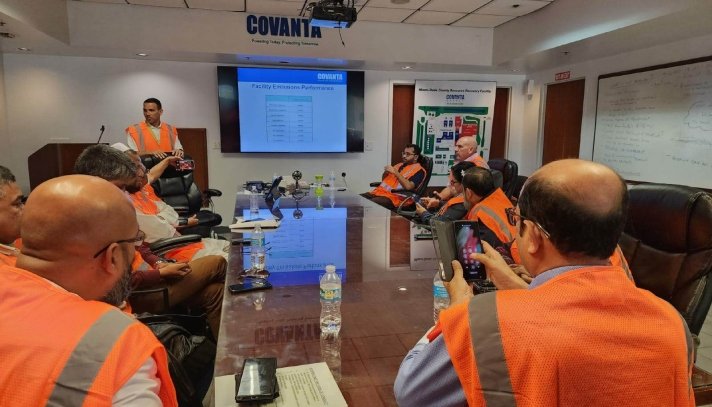 Miami's workshop explains how to control mosquitoes
Information and data on mosquito management were provided during a field trip and workshop in Miami, Florida, the United States of America. According to the workshop, there are around 52 kinds of mosquitoes in Miami, Florida, United States. As a result, there is a chance of contracting Dengue, Chikungunya, or the Zika virus throughout the entire year.
When it comes to mosquito control in Miami, identifying mosquito species is crucial. It is only possible to prevent the breeding of mosquitoes if the medicine is sprayed by understanding the type of mosquito. According to the authorities of Miami's Dade County, spraying insecticide every morning and evening will not be effective in reducing mosquitoes.
The Bangladesh delegation received hands-on training in a variety of mosquito control techniques from experts from the Miami-Dade County authority. This effort was supported by Dr. William Petrie, director of the Mosquito Research and Control Unit (MRCU), and Isik Unlu, operational manager of the Mosquito Control Division.
In the first step, a team is initially given the responsibility of locating mosquito breeding places. Then, mosquitoes and mosquito eggs are collected from those places. After that, the mosquitoes are examined by laboratory specialists to determine their species.
Afterward, a moderate dosage of medicine appropriate to the species of mosquito is sprayed to kill them. Fogging is not as important in this situation as larviciding. They spend 80% of their total expenditure on larviciding to control mosquitoes. According to Miami authorities, fogging is an old method that never kills mosquitoes.
The focus will be on mosquito type and larvicide
The mayor mentioned that understanding the types of mosquitoes will be a priority. He added," if necessary, work may be done to determine the mosquito type in their lab by consulting a university. Moreover, instead of wasting money on fogging (spraying smoke to kill mature mosquitoes), the focus will be on larviciding (spraying drugs to kill larvae). The mayor further stated that they would arrange a virtual meeting with US authorities including Bangladeshi entomologists.
He continued, "we will also sketch a work plan so that we can implement that in Dhaka. We will concentrate on larviciding rather than fogging."
Average temperature changes range from 15 to 35 degrees, although major rainstorms do occur occasionally. So diseases spread by mosquitoes could have grown in Miami. However, Miami's Dade County officials have been successful in managing mosquito-borne infections from spreading. Atiq further stated, "the weather condition in Dhaka and Miami is the same. We will succeed as they did. Now there is no time to lag behind."