There is currently a multifaceted debate going on about a possible entry of student politics into Bangladesh's private universities. Worried guardians and teachers are opposed to any such move albeit intensified push from affiliate student organisations of mainstream political parties like ruling Awami League. But in a country, where student politics has a rich, glorious history and a significant role in achieving the country's independence, why are there serious sort of apoliticism fuelled by tension over inclusion of student politics? SHEIKH MOHMMAD FAUZUL MUBIN dives deep into details
Bangladesh's ruling party Awami League's affiliate student body Bangladesh Chhatra League (BCL) has recently announced individual committees for a number of universities – thereby including and expanding student politics' impending reach to the privately-run university campuses. Apart from the BCL, student fronts of opposition Bangladesh Nationalist Party's (BNP) affiliate student body Jatiyatabadi Chhatra Dal (JCD), and other political parties are also expected to form committees. This has made the private university staff, students, and their parents worried about such a move since many of them are in confusion whether it's going to be beneficiary, or it could emerge as a benefactor creating a chaotic milieu for study.
The Association of Private Universities of Bangladesh (APUB) also addressed this burning issue by saying that they do not oppose political awareness and student politics on their campuses. But the issue will be finally determined by the university authorities whether party politics can run within the university campus or not. On the other hand, laws regarding the operation of private universities do not make any mention of political activities on campus premises, which means, existing laws of the University Grant Commission (UGC) on the operation of private universities in Bangladesh neither allow nor disallow political activities on campus.
Students are devotees in the holy place of learning. Their key business is to study and learn their lessons. On the other hand, politics means the art of governance. In recent times, whenever we listen to the term politics, it creates an image of a complicated policy that influences the entire governance system with its competitiveness. However, the typical image of a student in our society is diverse from politics. Students are future of a nation whereas politics decides the students' current discourse as most of them if turned to politics settles on that career. Both are interconnected with system although they're totally distinguished from each other.
PREVIOUS ROLES OF STUDENTS IN POLITICS
There is a vital role played by students at every corner of the world during any movement. Students with their solid unity march forward forgetting the bullet and bayonet of the law enforcers. They start any movement from their campus premises and extend it with so many ensigns everywhere. On various occasions, their voice surpassed the boundaries of own country and became a global issue. The spontaneity and spirit among them is the real power behind the beginning of any movement and crusade against any kind of oppression. Students are the ones who played a pivotal role during all movements of Bangladesh's political history. They also came forward creating a significant moment in our country back in 2013 with the Shahbagh protest.
Bangladesh has a long and glorious history of student politics. In the past, our students demonstrated their great services to the nation. During those glory days, the main objectives of student politics were to protect the interest of general students and protest against any kind of repression, oppression, injustice etc. During the 1952 mother language movement, our brave students sacrificed their lives.
They raised voice against injustice of the then dictatorial government of Pakistan. Even during the country's liberation in 1971, our students were directly involved and contributed decisively. They tried their level best to materialise long-cherished dream of freedom.
CHANGING PERCEPTION OF STUDENT POLITICS
Student politics, however, is neither people-oriented nor aimed to oppose any oppression nowadays; it is rather aimed at personal interests and political gains. Changing this perception is possible only if students are actively involved in politics. Student politics often nurture young leaders – who are not only aware of the issues at the ground level but also are able to establish a connection with the youths.
Most of the political leaders of the country are age-old – their decision making is slow, archaic methods of governance are followed often, and there is no connection with the modern-day problems of a common citizen.
This can well be changed if the young, enthusiastic students join active politics. If the students are introduced to the political process at early stage, they can have first-hand knowledge of various situations and conditions emerging in the country.
A student involved in politics might not necessarily become a political leader, but would at least become an aware citizen who would be able enough to spread the awareness around him/her. The purpose of education is to create socially aware and sensitive citizens – something that cannot be achieved if the students do not have any first-hand knowledge of leadership.
Students' involvement in active politics during the country's independence war was a necessity at that crucial juncture. However, the situation is not the same now. Student leaders and political parties' student fronts are often seen serving personal agendas and nothing more. Even political parties support these student bodies for their purported gains.
Political parties' affiliate student bodies are seen to resort to all sorts of mechanisms to gain popularity and support – their purpose is merely gaining power, and nothing substantial is done to address the real issues. Politics has thus become synonymous with misuse of power – something that can easily corrupt the minds of young students and create more problems for the society in general than solutions.
BRINGING POSITIVE CHANGES
Every person thinks or wishes to have a positive change in the political system that will ensure true integrity and prosperity of the nation. To have that change in politics, we need a systematic revolution and every revolution demands a revolutionary leader. Unfortunately, the parents' mindset is different these days as they wish to have an ideal revolutionary figure who, they think, should be someone else's offspring – mustn't be his/her own.
They don't want to put their child or themselves in a situation where they might be attacked by the dishonest political forces. Instead of trying to change the system they start abusing the political clutch. There's time in the past when some of the great, honest, selfless persons were attached to politics. But as the day progressed, politics got crowded by some dishonest, selfish, disloyal persons. Those very persons are trying to use politics as their own means to get doles done. It has somehow become the basic norms of current corrupt political culture.
LEADERSHIP AND STUDENT POLITICS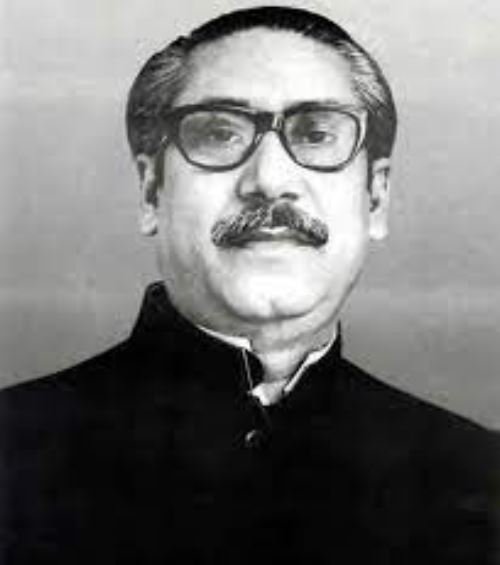 We should not forget our greatest leader Bangabandhu Sheikh Muzibur Rahman who started his political journey through student politics. He joined the All India Muslim Students Federation (AIMSF) in 1940. From here he started his journey in politics and in 1948 he founded Bangladesh Student League (BSL). The skills he honed in student politics gave him the strength to lead the Six Points movement of 1966, the Mass uprising of 1969, and later in the liberation struggle of Bangladesh in 1971.
Our Honorable President Mohammad Abdul Hamid had started his journey also from student politics. These show how student politics can be a theatre that helps to improve leadership skills and rule the country. In recent times students from the entire country came out for reformation of the quota system for government jobs. The mass participation in this agitation reflects how students can lead and mitigate a social problem being on the front line.
Leadership comes through practice and knowledge. If anyone practices politics in his student life can see the actual phenomenon of society from the root level and thrive for doing good in the future. It also involves several skills and a leader knows when to lead when to follow, and when to get out of the way. Student politics can help students to follow good leaders, lead when needed and rise their voices against anarchy.
MAINSTREAM POLITICS VS STUDENT POLITICS
In comparison to mainstream politics, student politics is entirely different. The real problem is: as a student grows up and learns how to deceive others or how to be dishonest for the sake of individual gain. And this has unfortunately become the norms of student politics, which is less mature than the mainstream politics. Within the periphery of their campus, students should raise voice for their legitimate demands and development of facilities thereby. The culture of winning demands and protesting against the wrong is inbuilt feature of student politics. Nowadays most of the countries are democratic. As such, people of a democratic republic choose their government. But student politics ideally is a part of student life to help students fertilize a political knowledge to pick the right person to represent them in the parliament. Before entering into the web of complex political choices, it helps them build a strong political character.
A section of the intellectual persons often field an allegation against student politics saying that it's violent these days and hence should be abolished. But real fact remains that mainstream politics is much more violent than the one represented by students. Some unfortunate and violent instances like tampering electronic voting machines (EVM), burning ballot papers, and killing competing political activists were marked on various occasions in the past by both the parties. But those intellectual persons never proclaimed that mainstream politics should be abolished. It's unfortunate that many people don't appreciate democratic co-standing of students on campuses. This also dispels the so-called negativity and approves the notion that student politics is always less violent than mainstream politics.
NECESSITY OF STUDENTS' ROLE IN POLITICS
The roles of students in politics in this current situation are necessary without a doubt, but that should not be like the ongoing sorts of student politics. As students are the potential future of a nation, they are the future leaders too. Hence, they should acquire knowledge and skill set of politics first so that they can lead the country to peace and prosperity. Their political role should be constructive and progressive like the one played duly by students in Road Safety Protest, Protest against VAT on Private Universities, and Quota Reform Movement. Students' main duty is to study and prepare themselves for the struggle of life and to take the country forward. As they are expected to shoulder the responsibilities of the country today or tomorrow, they should be allowed to participate in politics. Being in another profession can also do politics and serve people. Nowadays due to negativity against student politics students are skeptical to choose politics.
POLITICS IN PUBLIC AND PRIVATE UNIVERSITIES
Private universities are used to proudly state that their universities are free from politics which shows discouragement to the students and advertises people the negative side of politics in return for student safety. On the other hand, public universities are practicing politics for years with a lot of controversies. Though the conditions of both universities are not the same student politics can be practiced in both arenas. While safety is surely a significantly important issue if that is ensured then why should it not be allowed on private campuses?
Every party already has the student wings of Private University Students where the activities are much less or under the radar. There are several opportunities for private university students to practice healthy politics on their campuses. Having strict rules inside the campus can thrive them avoid dirty politics and work on the deprivation of students.
As we already know about Holey Artisan terrorists where some private university students chose militancy and bloodbath instead of stating their opinions in healthy political practices.
Public universities are practicing politics since 1948. Dhaka university can be called a hub of politics from where scores of leaders have entered into national politics. There has been a violent past of student politics on campuses around the country. But if we look deep into each incident, personal creed can be found as the root cause in most of them.
The educational institution decides whether students will be allowed to do politics on campus. The results of banning student politics in educational institutions are usually not good. It should be considered.

DIPU MONi
Education Minister
There are public universities in the developed world. There are also private universities. They should be seen as examples of how they are being conducted. We can use that experience to manage our universities by seeing how student representation works. As education is one of the most important areas, where education forms the foundation of a nation, we urgently need to develop this expansion, and bring change in education sector.

AAMS AREFIN SIDDIQUE
Former Vice-Chancellor, Dhaka University
Personally, I have no end of gratitude for student politics. Stu- dent politics teaches a student to be brave, and responsible, and think above selfishness. It teaches to face life's problems with courage and to make quick decisions. Most importantly, it teaches leadership. A political activist will never run away from putting his comrades in danger.

PROBHASH AMIN
Writer, columnist
Student politics is not prohibited in the country's Private Universities Act. But we have always discouraged this.

SHEIKH KABIR HOSSAIN
President, Private University Association
There are about two million students in private universities of the country. It is not possible to build the Bangladesh of the future by keeping these large number of students out of main- stream politics. You have seen the Holy Artisan and the rise of reactionary groups in private universities. Our initiative is from that place.

MD. AZIZUL HAKIM SAMRAT
Former General Secretary, Private University Chhatra League (Combined Unit)
If the current generation is not politically aware, corruption, looting, culture of fear, and lawlessness will increase in the country. In the absence of new leadership, the country will become a dysfunctional state dependent on foreign masters.

ABU HURAIRAH
President, Private University Chhatra Dal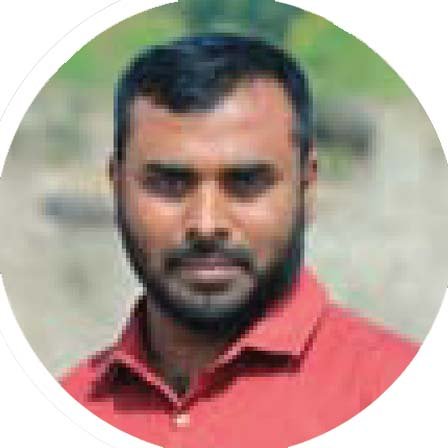 ROLES OF UNIVERSITY AUTHORITIES
As no restrictions are given by the Ministry of Education and UGC, authorities should encourage students to politics which is salubrious. Private universities can be great places for practicing. Authorities can make strict rules for misdeeds in the name of politics Political awareness can be created through political experts and can introduce a subject of political science in their curriculum. Making taboos won't bring a solution, instead, it creates a vacuum of opportunity to create future leaders.
Students' guardians are naturally sensitive especially when it is a matter of their children's safety. Authorities can assure them about healthy practices and make them clear about the regulations created by them. Political experts can play a big role in making guardians understand the positive side and negative sides of student politics which may build concepts that how students can help the society and country through this.
All these might sound so overly ambitious. But looking ahead, these can be regarded as the bright sides of student politics. There must be a tangible cultural change in the campus environments. It is for the students to bring this to the fore, as it's them who can make it happen. Also, the teachers must extend their cooperation to them. Students, only then, can usher in a culture of constructive politics. To sum up, it can be said that many political upsurges took place in various countries on numerous occasions. Every time it's the students and the youths who came forward with the new ideas, with the new thought of ideology, with the new way to change the dynamics of the society or to destroy the curse of oppression or inequality. The role of students in politics, thus, remains relevant and vital indeed.
ADVANTAGES OF POLITICS IN STUDENT LIFE
1. There are always some good sides and bad sides of politics. Same goes to student politics as well. Some advantages are pointed out below:Young people make up a huge proportion of the voting population. Hence, it is important that they have sufficient knowledge about political issues to select potential candidate.
2. Political decisions directly affect the citizens of any country. We often see absurd issues being prioritised by the politicians during poll campaigns and students should know the basic priorities of government and/or the opposition as they have enormous potential to turn down any wrong political decision being taken.
3. Politics makes students aware of rights and proper use of those rights.
4. Young people have less understanding of governance and/or democratic processes. Participation in politics enlightens them about these.
5. Abstinence from politics results in lack of knowledge about current events and happenings in a country. Students should be watchful about all types of development in their country, including politics.
6. If students are prepared to be engineers or doctors, they can be good politicians too and serve the country when it really need them.
7. When young people don't take part in polls, it leads to apathy which means a lower turn- out in elections. This, in turn, can lead to misrepresentation at both national and local levels. It also puts a dent in the whole notion of democracy. If people don't vote, their voices will not be heard either.
8. College education can be improved through college debates and free speech. If such activities are forbidden, it leads to young minds being conditioned by management politics instead of helping develop their own thinking.
9. Universities are nurseries for future politicians, and there is nothing wrong with them starting off at that level with the aim of joining mainstream politics.
10. It is not advisable to ban politics altogether for students as it denies them the fundamental opportunity to become good citizens to vote. It is anti-democratic to refuse a student a campus opportunity to talk politics, read politics, discuss politics in an association, argue politics with his fellow students, subject, of course, to a peaceful atmosphere, disciplined behaviour, and obedience to public values and morality.
11. Politics is a social science and its study through organised movements can create a sound administration.
12. Ignorance of politics among the masses of a country can pave the way for the rise of tyranny and the fall of democracy.
All these might sound so overly ambitious. But look- ing ahead, these can be regarded as the bright sides of student politics. There must be a tangible cultural change in the campus environments. It is for the students to bring this to the fore, as it's them who can make it happen. Also, the teachers must extend their cooperation to them. Students, only then, can usher in a culture of constructive politics. To sum up, it can be said that many political upsurges took place in various countries on numerous occasions. Every time it's the students and the youths who came forward with the new ideas, with the new thought of ideology, with the new way to change the dynamics of the society or to destroy the curse of oppression or inequality. The role of students in politics, thus, remains relevant and vital indeed.