Nineteen children and two adults are dead after a gunman opened fire at an elementary school on May 24 in Texas, report agencies quoting the US officials.
This latest mass shooting took place at Robb Elementary School in Uvalde, Texas. Two adults were also killed in the incident. The gunman also shot and killed his grandmother before driving to the school with two military-style rifles. He had purchased the guns on his 18th birthday. Roland Gutierrez, a Democrat, mentioned that three people were hospitalised in the attack are in serious condition.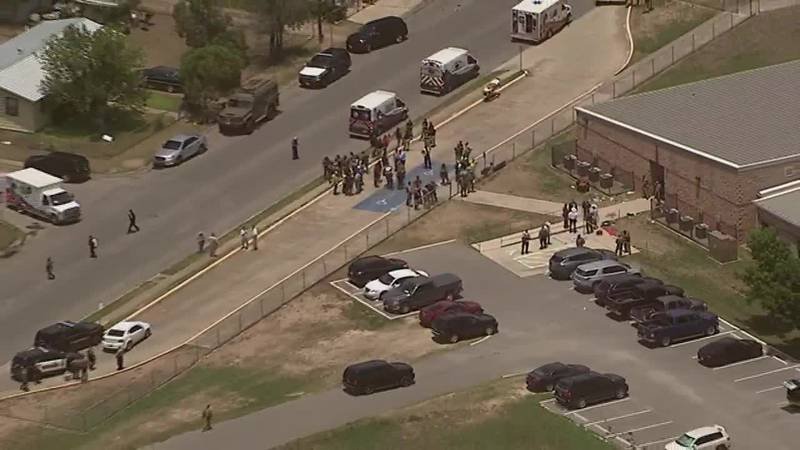 The mass shooting in Uvalde, Texas comes less than two weeks after a teen boy, who authorities say was motivated by racist ideology, shot and killed 10 people at a Buffalo supermarket in the United States, targeting a predominantly Black community. The latest tragedy once again horrified the country and sparked outrage, particularly from gun safety advocates who said the nation could no longer hide behind old excuses for these horrific killing sprees.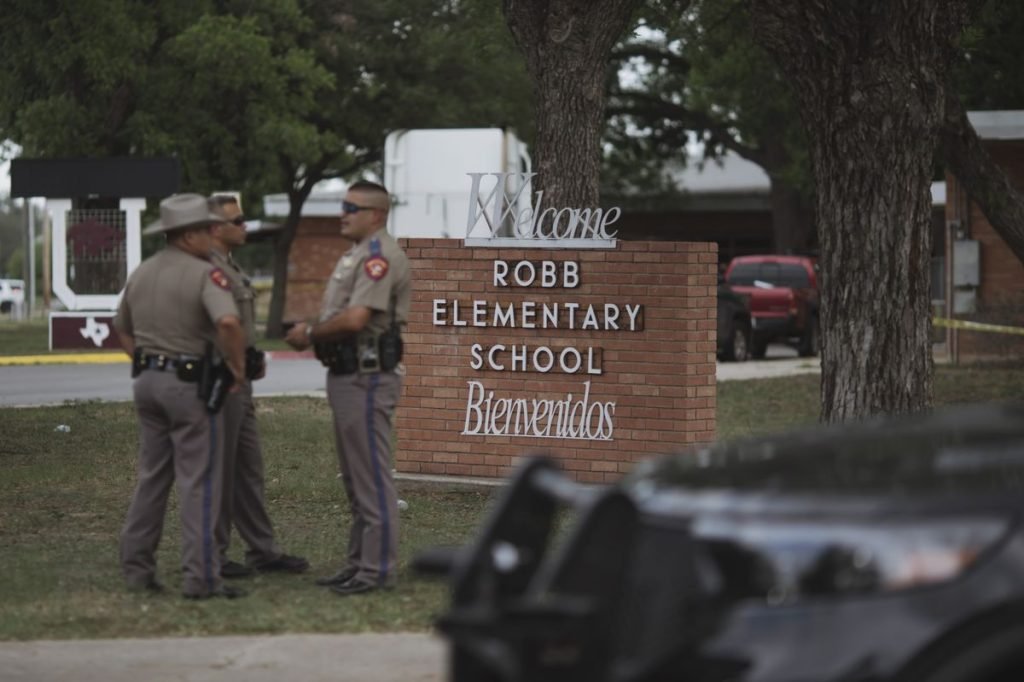 Republican Gov. Greg Abbott said the suspect, an 18-year-old man who resided in Uvalde, was also dead and was likely killed by officers who responded to the scene. The suspect has been identified as Salvador Ramos, according to the US state police.
Erik Estrada, of the Texas Department of Public Safety said that the shooter crashed his car near the school, got out with a gun and was wearing a bulletproof vest. School district police officers engaged the suspect, but he was able to get into the school and went classroom by classroom firing his weapon.
Estrada said, "Several others were critically injured in the incident. He said some of the victims' families had been notified, though he isn't sure all proper notifications have been made. Around 9 pm local time, some parents were still looking for their children while others were having their DNA swabbed to help law enforcement identify the victims", according to local news reports.
What Joe Biden said?
Details about the attack began to circulate around the country while US President Joe Biden was en route to the United States following his overseas trip to Asia. He has been briefed on the incident, White House press secretary Karine Jean-Pierre said.
After arriving at the White House on Tuesday evening, the president delivered a raw and emotional prime-time address in the Roosevelt Room. He talked about the deep-seeded grief of losing a child, something he knows all too well.
"To lose a child is like having a piece of your soul ripped away," Biden said. "There's a hollowness in your chest, you feel like you're being sucked into it and never going to be able to get out; Suffocating." "When in God's name are we going to stand up to the gun lobby?" Biden said. "Why are we willing to live with this carnage?"
What Kamala Harris said?
US Vice President Kamala Harris addressed the tragedy at an event Tuesday evening, repeatedly saying "enough is enough." "In a moment like this we would all say naturally, that our hearts break, but our hearts keep getting broken," she said. "You know what I'm talking about. Every time we've had a tragedy like this, our hearts break and our broken hearts are nothing compared to the broken hearts of those families. And it keeps on happening. Enough is enough! As a nation, we have to have the courage to take action and understand the nexus between what makes for reasonable and sensible public policy. To ensure something like this never happens again."