India-Bangladesh border haat has been reopened today (on 26th April 2022) in Balat (East Khasi Hill District, Meghalaya, India) and Lauaghar (Dalora, Sunamganj District, Bangladesh) following two years of closure.
The decision to reopen the Border Haat was taken at a joint meeting of the Joint Border Haat Management Committee held on 19th April 2022.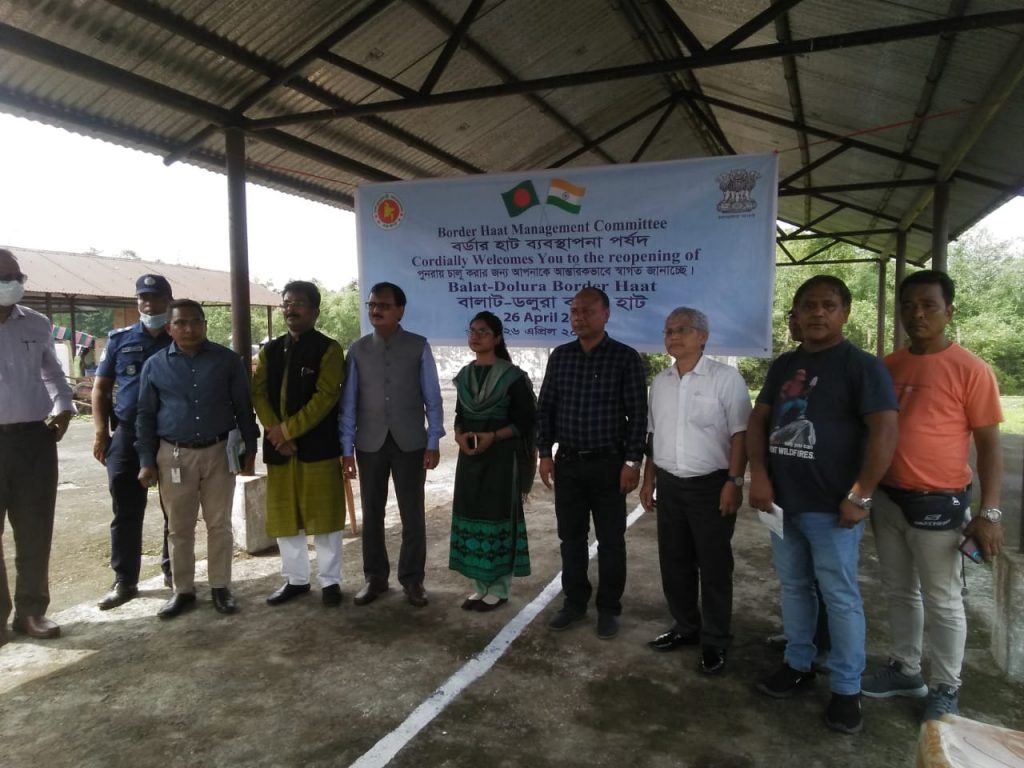 At present, there are seven border haats between India and Bangladesh and nine new border haats are under planning.
Border Haats are a market place between the people of two countries that has been established for the local residents on both sides of the border to purchase and market their 'local products'. Border Haat is adding a new dimension to cross-border trade and people-to-people connectivity. According to reviews and local surveys, Border Haats have created employment opportunities for the local people. It has created new jobs especially for women and youth as transporters, vendors, workers and food stall owners. It has also provided an additional source of income for the border people and increased people-to-people contact in the region.
Border Haat is a vibrant hub that promotes people-to-people connectivity. Where people from Bangladesh and India gets opportunity to sell locally produced agricultural and horticultural products, small agricultural and household products, secondary forest products, fresh and dried fishes, cottage industry products, wood furniture and handicraft items etc.