Over the past decade, Bangladesh has actively worked to strengthen its relationships with neighboring countries, particularly India, leading to significant improvements in regional ties within South and South East Asia. Bangladesh has assumed a prominent role in the Bay of Bengal Initiative for Multi-Sectoral Technical and Economic Cooperation (BIMSTEC), a platform that includes Bangladesh, India, Maldives, Sri Lanka, Thailand, Nepal, and Bhutan, fostering multilateral collaboration.
This proactive approach has also had a positive impact on Bangladesh's trade with these nations. For instance, in the last year, Bangladesh's exports to India reached $2 billion, a substantial increase from below $600 million recorded in 2013. Additionally, trade with Nepal has grown, with a trade volume of approximately $50 million and $40 million in exports to Nepal, offset by imports totaling $10 million.
Robust regional relationships
Evidence of the robust regional relationships can be seen in the annual report from India's home ministry, which reveals that over 3.83 million foreigners visited India between April and October 2022. The largest number of visitors hailed from Bangladesh, followed by the US and UK, underscoring the strength of these neighboring connections.
However, as new challenges arise, maintaining and enhancing these relationships becomes crucial. Prominent economist Rehman Sobhan emphasizes the need to adapt our approach to cooperation in South Asia, considering the evolving dynamics within and outside the region that impact collaborative efforts.
Efforts to promote regional cooperation, including tariff reductions, financial information sharing, ministerial discussions, and trade agreements, must evolve to address these challenges effectively.
Why Regional Cooperation is important?
Regional collaboration in South Asia serves as a linchpin in maintaining peace and security, propelling economic growth, nurturing social harmony, cultural integration, and religious concord. It also offers a promising avenue for addressing persistent political and military conflicts within the region, notably the India-Pakistan conflict over Kashmir and the scourge of terrorism.
Furthermore, South Asian nations must embrace a forward-looking economic strategy that encompasses trade with neighboring countries, encompassing the export of a diverse array of products, ranging from labor-intensive to capital-intensive goods.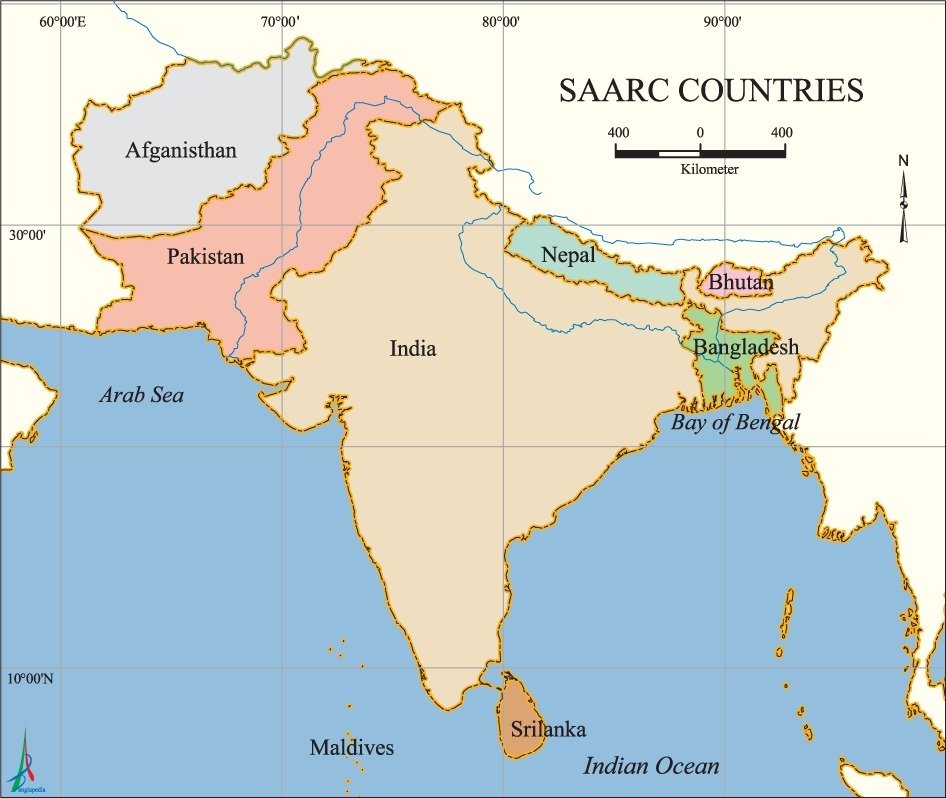 According to a World Bank report, South Asia experienced a total export value of 438,757,122.08 thousand US dollars last year, while total imports reached 683,199,128.66 thousand US dollars, resulting in a negative trade balance of -244,442,006.58 thousand US dollars. The Effective Applied Tariff Weighted Average (customs duty) for South Asia stands at 6.55%, and the Most Favored Nation (MFN) Weighted Average tariff is 7.83%.
India's implementation of a zero-duty policy for most Bangladeshi goods contributed to significant growth in the past fiscal year, with overall exports to eight regional countries surging by 53% year-on-year, reaching $2.28 billion. India alone accounted for $1.99 billion, or 87% of the total export receipts from the South Asian Association for Regional Cooperation (SAARC) in fiscal year 2021-22, as indicated by data from the EPB. If all South Asian countries were to adopt a similar zero-duty policy, intra-regional trade could experience a substantial boost.
Experts Opinion
Prominent economist Rehman Sobhan, who is the founding chairman of the CPD, at a program said that "we need to address certain issues related to free trade areas and duty-free access to facilitate the construction of a more integrated South Asia."
Furthermore, the climate crisis poses a significant threat to South Asian countries, with 800 million people in the region at risk. Collaborative efforts are essential to mitigate the impact of climate change in this area.
Stefan Liller, representative resident of the United Nations Development Programme (UNDP), highlighted the interconnected challenges of food and water scarcity, flash floods, and their recent occurrence in Bangladesh. He stressed the mandatory nature of effective climate action transcending borders.
Presently, South Asian economies, like the rest of the world, are grappling with post-COVID-19 recovery. The war in Ukraine and subsequent global economic challenges are having multi-dimensional impacts on South Asian economies. Countries such as Sri Lanka and Pakistan are facing unprecedented economic challenges, and other economies in the region struggle to maintain macroeconomic stability and sustain the economic growth momentum experienced in recent years."
Role of regional institutions
As a geographical entity, the South Asian Association for Regional Cooperation (SAARC) and the Bay of Bengal Initiative for Multi-Sectoral Technical and Economic Cooperation (BIMSTEC) hold substantial potential that can be unlocked through regional collaboration and deepened economic integration.
The SAARC framework presently faces a state of dormancy, with nearly a decade passing since the last SAARC Summit in Nepal in 2014. While SAARC initiated various endeavors, such as the establishment of a South Asian Free Trade Area (SAFTA) and the South Asia Food Bank, these initiatives have not materialized or achieved their intended effectiveness. To be fair, some bilateral and sub-regional initiatives in areas like energy, trade, and multi-modal transport connectivity have yielded positive results. However, several other initiatives, such as the Motor Vehicle Agreement (MVA) involving Bangladesh, Bhutan, India, and Nepal (BBIN), have experienced delays after initial progress. Establishing strong relationships among the policymakers of these nations could expedite the implementation of these projects.
These organizations have the capacity to enhance trade and investment integration. Furthermore, fostering increased mobility and people-to-people connectivity can serve as an incentive for monetary cooperation within the region.
SAARC and BIMSTEC can collaborate to diminish trade barriers, encourage investment, and develop essential infrastructure to facilitate the movement of goods and services across the region. This, in turn, would contribute to bolstering economic growth and generating employment opportunities for the people of South Asia."Ahsan H Mansur, executive director of the Policy Research Institute of Bangladesh, said, "We need monetary policy harmonisation. We need to think about bringing inflation close to each other and currency stability. Cooperation at the institutional level is critical"
Establishing a free trade agreement (FTA) among the member countries would reduce tariffs and other trade barriers, making it easier and cheaper for businesses to trade across the region. Developing regional infrastructure projects, such as roads, railways, and power grids would improve connectivity between the countries of South Asia and boost trade and economic development.