As per the indictment, searches carried out by federal agents in 2022 at Menendez's residence and safe deposit box revealed almost $500,000 in cash, which was discovered in envelopes bearing Menendez's name, inside jackets
A seasoned US senator has temporarily relinquished his position as the head of the influential foreign relations committee in the Senate while he confronts bribery allegations. Prosecutors from the Justice Department claim that Robert Menendez and his spouse received hundreds of thousands of dollars in exchange for providing assistance to the government of Egypt. The couple has vehemently denied these accusations.
Despite calls from fellow Democrats in his home state of New Jersey, the embattled senator has refused to resign from his seat. Senate majority leader Chuck Schumer announced on Friday that Mr. Menendez had opted to step aside as chairman of the influential committee "until the matter is resolved." The New York Democrat praised his colleague as "a dedicated public servant who consistently advocates vigorously for the people of New Jersey."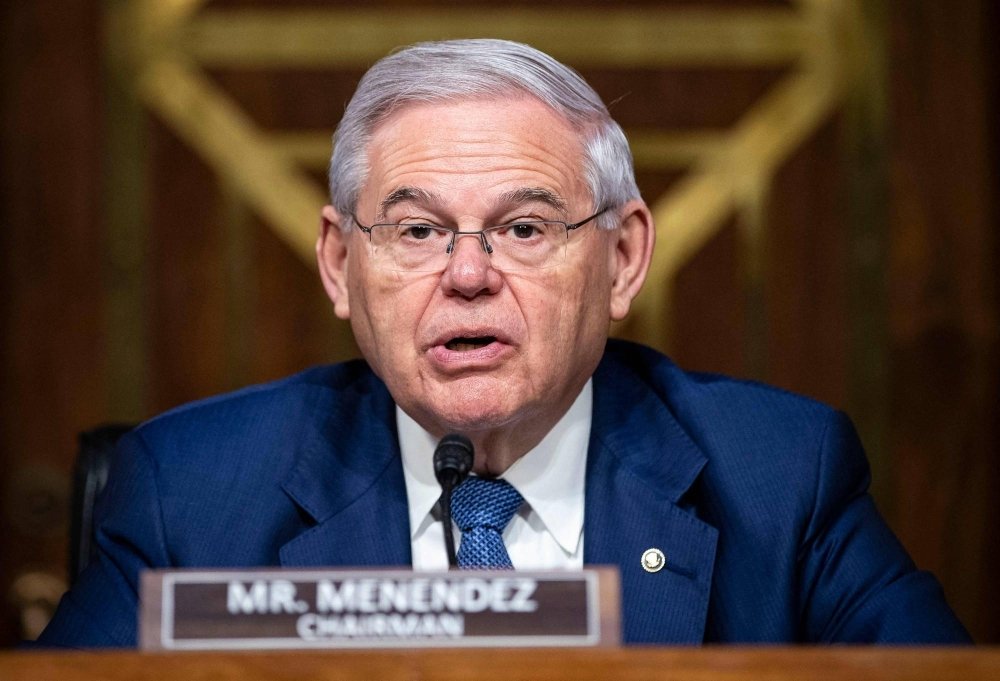 Allegations of corruption
Bob Menendez faces three charges, including involvement in a bribery conspiracy. His wife, Nadine, and three individuals identified as New Jersey associates and businessmen – Wael Hana, Jose Uribe, and Fred Daibes – are also implicated in the conspiracy counts.
Nadine Menendez's attorney has stated her denial of any wrongdoing and her intention to vigorously contest the federal indictment.
Bob Menendez and the other defendants are scheduled to appear in court at 10:30 a.m. ET on Wednesday. The group is accused of colluding to exploit Menendez's position as a US senator for personal gain and to benefit Egypt.
According to the indictment, prosecutors allege that Menendez attempted to influence the selection of the top federal prosecutor in New Jersey to favor one of his business associates and to exert pressure on the Department of Agriculture to safeguard another contact's business monopoly originating from Egypt.
In 2019, the Department of Agriculture had raised objections with Egypt regarding its granting of monopoly rights to Hana, a contact of Menendez's, for the supply of halal meat to the US.
Nevertheless, in May 2019, Hana, along with others, including an Egyptian intelligence official, met with Menendez in his office to seek assistance in countering the opposition from the US agency. The group dined at a Washington, DC, steakhouse that evening, as detailed in the indictment.
Two days later, Menendez allegedly contacted an official from the Agriculture Department, urging them to cease their opposition to Hana's business venture.
The indictment states, "When Official-1 attempted to explain why the monopoly was detrimental to U.S. interests, Menendez reiterated his demand, in sum and substance, that the USDA stop interfering with IS EG Halal's monopoly. Official-1 did not accede to Menendez's demand, but IS EG Halal nevertheless kept its monopoly."
Investigations uncovered more than $500,000 in cash
As per the indictment, searches carried out by federal agents in 2022 at Menendez's residence and safe deposit box revealed almost $500,000 in cash, which was discovered in envelopes bearing Menendez's name, inside jackets.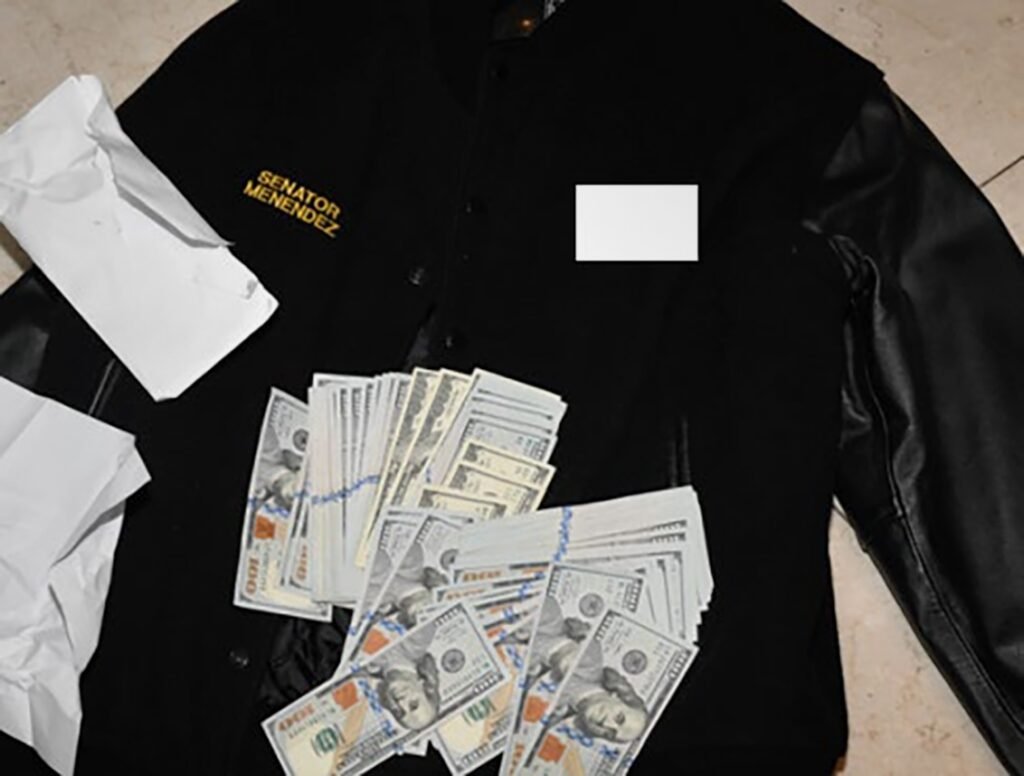 According to prosecutors, certain envelopes contained the fingerprints or DNA of one of the business associates whom the senator is alleged to have accepted bribes from. The federal investigators who conducted the search at Menendez's home also uncovered a "luxury vehicle paid for by [Jose] Uribe parked in the garage," along with home furnishings from other business contacts and gold bars.
Found not guilty in the prior legal proceeding
In 2015, federal prosecutors from the US attorney's office in New Jersey charged Menendez with conspiracy, bribery, and honest services fraud, alleging that he had abused his office's power. According to prosecutors, the senator received over $600,000 in political contributions, a luxurious suite at the Park Hyatt in Paris, and private jet rides from Dr. Salomon Melgen, a wealthy ophthalmologist, in exchange for political favors.
The corruption trial of Menendez ended in a mistrial in November 2017 due to a deadlocked jury. Both Menendez and Melgen denied all charges. Subsequently, in 2018, a federal judge acquitted them of several charges, and the Justice Department dropped the remaining charges against Menendez.
In a separate case, Melgen was convicted of numerous counts of healthcare fraud and sentenced to 17 years, but in 2021, then-President Donald Trump commuted his sentence.
Following the announcement of the mistrial in 2017, Menendez held a news conference where he issued a defiant warning: "To those who were trying to undermine my political career to take my place, I know who you are, and I won't forget."