The beauty of ThreatGPT lies in its ability to combine AI's data-mining capabilities with an easy, natural language interface – a game-changer for security teams" – Ritesh Agrawal, CEO, Airgap
Generative AI has permeated various domains today, from media coverage to RSA conferences and vendor declarations. It's a hot topic among those involved in the cybersecurity supply side, yet strangely absent from conversations on the demand side.
Early glimpses of how generative AI will transform various business processes are evident through the emergence of ChatGPT and other large language models. While Gen AI is elevating cybersecurity accuracy, it's concurrently being exploited to create new offensive tools like FraudGPT which openly promotes its user-friendliness for aspiring attackers. To safeguard their organizations, CISOs, and their teams must oversee the responsible adoption and management of generative AI while mitigating cybersecurity risks.
Why focus on Weaponized AI?
Tackling the challenge of balancing performance and risk is driving the growth of cybersecurity investments. Market predictions suggest that generative AI-based cybersecurity platforms, systems, and solutions will see their market value soar to $11.2 billion by 2032, up from $1.6 billion in 2022. Analysis anticipates that generative AI will play a crucial role in supporting over 70% of businesses' cybersecurity operations within the next five years.
Gen AI-driven attack tactics are primarily centered on seizing control of identities. According to Gartner, a significant 75% of security breaches can be traced back to human errors in managing access privileges and identities, a sharp increase from the 50% reported two years ago. Attackers aim to exploit gen AI technology to induce human errors as part of their objectives.
The development and deployment of weaponized Generative AI models can inadvertently learn biases present in the training data. This can result in the generation of biased or unfair content, such as text, images, or videos, perpetuating stereotypes and discrimination.
CISOs' Top Five Preparation Tactics
A crucial aspect of readiness for gen AI-based attacks revolves around ingraining muscle memory for every breach or intrusion attempt on a large scale, employing AI and machine learning (ML) algorithms that absorb knowledge from each intrusion attempt. Below are five strategies employed by CISOs and their teams as they gear up for gen AI-based attacks.
Always searching for Emerging Compromise methods
SOC teams have been encountering increasingly sophisticated instances of social engineering, phishing, malware, and business email compromise (BEC) attacks, which they believe are linked to the rise of advanced AI.
 Although attacks on Language Models (LLMs) and AI applications are in their early stages, CISOs are proactively reinforcing their commitment to the zero-trust model as a means to mitigate these emerging threats.
This strategy involves the constant monitoring and analysis of gen AI traffic patterns to identify any irregularities that could indicate potential attacks. Additionally, routine testing and red team assessments on developmental systems are conducted to identify and address potential vulnerabilities. While zero trust can't completely eradicate all risks, it can significantly enhance an organization's ability to withstand gen AI threats.
Implementing a zero-trust strategy for all generative AI apps, platforms, tools, and endpoints
Embracing a zero-trust philosophy for all engagements with AI tools, applications, and platform ecosystems, along with the devices they depend on, is a fundamental requirement within the playbook of any CISO.
It is imperative to implement continuous monitoring and dynamic access controls to achieve the detailed visibility required for enforcing the principle of least privilege and ensuring continuous verification of users, devices, and data, whether at rest or in transit.
Securing Generative AI and ChatGPT in Your Web Browser
Even though there is a security concern about confidential data potentially leaking into LLMs, organizations are still enthusiastic about harnessing gen AI and ChatGPT to enhance productivity. Any viable solution to this challenge must ensure security measures at the browser, app, and API levels for maximum effectiveness.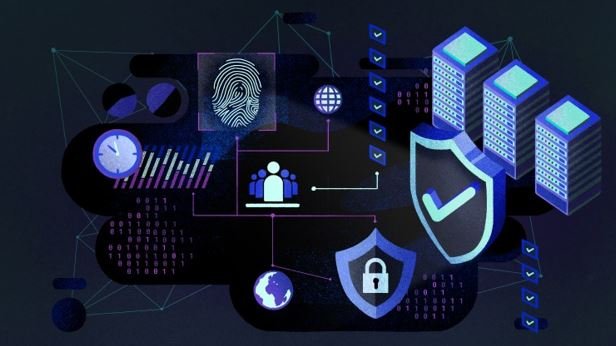 Countering Generative AI-driven supply chain risks
The standard practice is to evaluate security just before deploying software, which usually happens at the conclusion of the software development lifecycle (SDLC). Given the rise of new-gen AI threats, security needs to be ingrained within the entire SDLC, involving ongoing testing and validation.
Furthermore, API security must take precedence, and the automation of API testing and security monitoring should be standard practice across all DevOps pipelines. Improved API defenses, combined with a comprehensive security approach integrated into the SDLC, will enable enterprises to thwart AI-driven threats effectively.
Detecting and rectifying gaps and inaccuracies in Micro-segmentation
Airgap Networks stands out as a pioneering force in micro-segmentation, earning a spot among the top 20 zero-trust startups of 2023. Their agentless micro-segmentation methodology is a game-changer, substantially reducing the vulnerability of network endpoints while seamlessly integrating into existing networks without necessitating any device modifications, system downtime, or hardware upgrades.
The introduction of Airgap Networks' Zero Trust Firewall (ZTFW) featuring ThreatGPT brings a new dimension to SecOps, utilizing graph databases and GPT-3 models to deliver enhanced threat insights. GPT-3 models scrutinize natural language queries for security threats, while graph databases contribute essential contextual information on endpoint traffic relationships.
According to Airgap CEO Ritesh Agrawal, "Now, what customers require is a straightforward approach to harness this potential. This is precisely what ThreatGPT delivers – the formidable AI-driven data-mining capability paired with an intuitive, language-based interface. It's a game-changer for security teams."
Busting the Common Myths About Generative AI
To sum up, let's debunk a few misconceptions surrounding generative AI. While it won't replace the need for threat analysts or make automation decisions in isolation, it can function as a supportive tool for understaffed and overwhelmed threat intelligence analysts or those without advanced capabilities. This should come as a relief to the CISOs.