We're closing our live coverage of the G20 Leaders' Summit
We'll continue posting related stories of significance on the website. This live page was edited by... Live reporting from Delhi, India was done by Tulika Bhatnagar, while reporting from Bangladesh was handled by Mir Arman Faruk and Sawda Mahbuba Rahman.
Prime Minister Sheikh Hasina has returned Bangladesh after her successful trip to the G20 Summit. She was greeted and congratulated by a delegation led by Awami League Genaral Secretary Obaidul Quader.
Sep 10, 02:45 PM (GMT+6)
India PM Narendra Modi has announced the conclusion of the summit officially marking the end of the Leaders' Summit that took place on 9 and 10 September in New Delhi.
The summit has been hailed as exceptionally successful after the G20 grouping adopted the joint declaration on the first day itself with 100% consensus despite earlier divisions over the Russia-Ukraine conflict.
Earlier in the session titled "One Future", Brazil President Luiz Inacio Lula da Silva took over the G20 presidency for 2024 by accepting the gavel from PM Modi. He said his country would work to "build a fair world and a sustainable planet".
As the summit ends, Modi has asked for a virtual G20 meeting in November while India's presidency still remains to review and take stock of the resolutions of the summit.
Sep 10, 01:59 PM (GMT+6)
Brazil has taken over the G20 presidency from India with PM Modi handing over the gavel to President Luiz Inacio Lula da Silva.
Brazil said that during its presidency in 2024, it will prioritise poverty, sustainable development and the reform of multilateral institutions including the International Monetary Fund and the UN Security Council for more inclusive global governance.
President Silva also said, "We are living in a world where wealth is more concentrated in which millions of human beings still go hungry, where sustainable development is always threatened, in which government institutions still reflect the reality of middle of the last century. We will only be able to face all these problems if we address the issue of inequality – inequality of income, of access to healthcare, education, food, gender and race and also of representation is at the origin of these anomalies."
Who are the women leaders of G20?
Raquel Buenrostro Sanchez
Sep 10, 11:46 AM (GMT+6)
Bangladesh's Foreign Minister, Abdul Momen, expressed gratitude for Indian Prime Minister Narendra Modi's invitation to Bangladesh to attend the G20 summit as a guest member, considering it a significant honor.
He noted that Indian Premier Modi encouraged Bangladesh's Prime Minister, Sheikh Hasina, to engage with other world leaders during the summit.
"We are very proud and PM (Sheikh Hasina) also mentioned that India has honored us by inviting us as the guest country and we are very thankful to India. They have given us an honor and a privilege to raise the issues of the Global South," he said.
Momen further added, "Bangladesh has been raising the issues of the Global South particularly. We are the leader in climate change, we are the leader in women empowerment, we are the leader in disaster management and the Prime Minister has exposed those issues to the G20 leadership."
Source: ANI
Read more here: https://www.aninews.in/news/world/asia/india-has-honoured-us-foreign-minister-momen-on-bangladesh-invited-as-guest-country-at-g2020230910024616/
Sep 10, 11:41 AM (GMT+6)
After a successful first day of the G20 summit, with the release of its leaders' declaration with a complete consensus, Day Two started with the leaders visiting Rajghat, the memorial of independence leader and father of the nation Mahatma Gandhi.
The leaders are also planting trees at the Bharat Mandapam before heading into the third session, titled "One Future".
Photo credit: PTI
Sep 9, 08:50 PM (GMT+6)
PM Sheikh Hasina addressed the world leaders at the second session of the G20 summit today, titled "One Family". The Premier called for necessary measures of effective implementation of Agenda 2030, smooth and sustainable transition for least developed countries, uninterrupted supply of essential commodities and ensuring equal opportunities for women.
Sep 9, 08:47 PM (GMT+6)
Prime Minister Sheikh Hasina addressed world leaders on Day One of the G20 summit in New Delhi, highlighting Bangladesh' accomplishments in rapid socio-economic growth and continued commitment to tackle climate change.
During the "One Earth" session, Sheikh Hasina emphasized the country's commitment to addressing climate change in accordance with the Paris Agreement and the Sustainable Development Goals (SDGs). She emphasized Bangladesh's disproportionate climate change effects despite the country's negligible contribution. During the same session, she discussed the Ashrayan initiative of 1997 and disaster management accomplishments, such as cyclone shelters and "Mujib Killas." In addition, she referenced the "Mujib Climate Prosperity Plan" and the Bangladesh Delta Plan 2100 in an effort to garner support for the National Adaptation Plan.
In another session, titled "One Family", Hasina highlighted Bangladesh's socioeconomic transformation since 2009, including significant reductions in poverty, a fivefold increase in per capita income, and advancements in universal primary education and health care. The SDG progress award was granted to Bangladesh for their dedication to the 2030 Agenda, Hasina mentioned. She also highlighted the "Sheikh Hasina Initiative" for COVID-19 management, expressing Sheikh Mujibur Rahman's vision of transforming Bangladesh into a modern, developed nation by 2041.
Sep 9, 08:40 PM (GMT+6)
At the G20 summit, the president of United Arab Emirates Sheikh Mohamed bin Zayed Al Nahyan lauded PM Sheikh Hasina for ensuring Bangladesh's remarkable socio-economic development over the years. The UAE president also assured PM Hasina of more investments in Bangladesh from the UAE. The two held talks on the sidelines of the summit today.
Sep 9, 08:30 PM (GMT+6)
PM Sheikh Hasina held bilateral talks with the South Korean President Yoon Suk Yeol on the sidelines of the G20 summit. The two leaders agreed to further deepen collaboration in culture, trade, commerce, and people-to-people connect. PM Hasina also expressed thanks for the Republic of Korea's investments and contribution to Bangladesh' economic growth.
Photo credit – Foreign Ministry, Bangladesh
Sep 9, 08:25 PM (GMT+6)
During the bilateral talks between PM Sheikh Hasina and Argentine President Dr Alberto Fernandez earlier today on the sidelines of the G20 summit, President Fernandez told PM Hasina that Bangladeshi people have won hearts of people in Argentina through their love and support for football. PM Hasina thanked him for opening the embassy in Dhaka. She also expressed her willingness to deepen cooperation in areas like sports, trade, and agriculture, among others.
Photo Credit: Bangladesh Foreign Ministry
Sep 9, 07:56 PM (GMT+6)
Prime Minister Sheikh Hasina has arrived for the gala evening dinner hosted by Indian President Droupadi Murmu.
Earlier in the day, PM Hasina addressed the world leaders at the G20 summit calling on the major economies to "act upon their due responsibilities", reports news agency BSS. Significantly, the PM urged global leaders to "continue their humanitarian support" for the repatriation of Rohingya refugees, the forcibly displaced Myanmar nationals. On the issue of climate change, PM Hasina highlighted how Bangladesh has undertaken transformative measures to tackle perilous impacts of climate change, as reported by BSS.
At the dinner, nearly 170 guests are going to be served an all-vegetarian diverse spread of dishes, from different parts of India. There is also a musical concert, which will showcase around 78 instrumentalists from the country.
Photo Credit: DD News
Sep 9, 07:33 PM (GMT+6)
At the G20 Summit on Saturday, Bangladesh Prime Minister Sheikh Hasina emphasized the need for global solidarity and concerted action to address global issues.
The prime minister included the recommendations as one of the Champions of the 2022-formed Global Crisis Response Group of the UN Secretary General. Her remarks in the "One Earth" session of the summit included four key recommendations aimed at nurturing international cooperation and addressing critical issues affecting humanity.
The key four recommendations made by Sheikh Hasina are-
1. Strengthening the role of the G20 and international financial institutions in addressing global challenges, with Bangladesh offering support in the development of actionable recommendations.
2. Encouraging bold and concerted global actions to ensure peace and stability, with a focus on the role of main economies in promoting global development.
3. Accelerating the implementation of the Loss and Damage Fund to address climate-induced migration, emphasizing the significance of accountability and transparency, especially at the upcoming COP28.
4. Advocating for equal rights for all individuals, including the return of forcibly displaced Myanmar Nationals to Myanmar and the continuation of humanitarian aid for those in need.
While addressing the session, Sheikh Hasina also said, "We want a global order which should pave solutions to poverty alleviation, mitigating climate change effects, preventing conflicts, and financing technological transfer for a knowledge-based society."
The premier said this summit is taking place at a time when "our Mother Earth" is impacted by multiple crises of climate change, COVID-19 pandemic, and challenges of sanctions and counter-sanctions.
"These challenges make it imperative for all to embrace the vision of one community with shared future for mankind, for peace and development," she noted.
She added that the reality is humans and our Mother Earth can exist only by mutual support.
"Therefore, our development endeavors are focused on green and sustainable development," she said, adding "now, we are also taking circular economy approaches."
Sep 9, 05:28 PM (GMT+6)
The New Delhi Leaders' Declaration is out. It is a 37-page document with detailed sections for each priority area that was set for this year's G20 agenda. These are: inclusive growth; sustainable development goals; green development pact; multilateral institutions' reform; digital public infrastructure; international taxation; gender parity; and, financial sector issues such as terrorism and money laundering.
On the Ukraine war issue, the declaration emphasizes "durable peace in Ukraine" and seeks to resolve the impending deliveries of grains, food stuffs, and fertilizers/inputs from both Russia and Ukraine. It highlights "human suffering" as result of the war in Ukraine, with regard to global food and energy security. The section begins with the text of leaders' declaration noting with "deep concern the immense human suffering and the adverse impact of wars and conflict around the world".
Concerning the war in Ukraine, it said, "the use or threat of use of nuclear weapons is inadmissible".
Read the full declaration here: https://mea.gov.in/Images/CPV/G20-New-Delhi-Leaders-Declaration.pdf
Sep 9, 04:58 PM (GMT+6)
The G20 grouping has reached consensus on the adoption of the G20 Leaders' Summit Declaration, said PM Modi at the post-lunch session of "One Family".
"Through the hard work of our teams, and through the cooperation of you all, we have reached agreement on the New Delhi G20 Leaders' Summit Declaration. I propose that we adopt this New Delhi Leaders Declaration," Modi said, addressing his counterparts at a session.
Noticeably, PressXpress had reported earlier today that in a significant development, the Ukraine war paragraph was likely approved for leaders' declaration.
Soon after PM Modi's announcement, G20 Sherpa Amitabh Kant offered his congratulations, calling it a "100% consensus" on all developmental and geopolitical issues. He called it a "historical and path-breaking G20 declaration".
It is indeed a big moment after the roadblocks and deep divisions that the G20 members faced over the joint communique.
PressXpress also reported yesterday that Kant had hinted that India will "leave a huge imprint" and asked to wait and watch for new developments on the Leaders' Declaration.
We are slowly getting more details and are yet to see the content and language of the Declaration.
Sep 9, 04:06 PM (GMT+6)
Bangladesh Home Minister Asaduzzaman Khan has said that the Delhi-Dhaka relationship is a "very deep-rooted one" and that "the two countries remain united in every cause".
In an interview to news agency IANS, Khan also spoke about other issues including cross-border security and law enforcement.
Khan, who is a trusted aide of PM Sheikh Hasina, asserted that Bangladesh will get good results from the G20 Leaders' Summit, IANS reported.
PM Hasina is attending the global powerhouse event as a special invitee of the Indian government.
Yesterday, she held bilateral talks with her Indian counterpart Modi and signed three memorandums of understanding on digital payments, cultural exchange, and agricultural research.
Sep 9, 03:25 PM (GMT+6)
China's state media outlets are commenting on the ongoing G20 summit in New Delhi.
State-run news channel CGTN has urged the G20 grouping to safeguard supply chain stability.
"China, being a crucial hub for global manufacturing and supply chains, firmly opposes the notion of decoupling," it said. It was alluding to the decoupling from China strategy, which means withdrawals from trade or commercial opportunities.
Last month, at the G20 Trade and Investment Ministers meeting, China also condemned unilateral protectionist actions, such as misuse of national security and export controls.
In another piece, state-run newspaper Global Times calls this year's G20 summit in New Delhi "more noise" and a "more complex situation". It cites unnamed analysts as speculating that "a joint communiqué may not be issued for the first time in (G20's) history."
It also called the US a "spoiler", slamming the country for using the same word before the summit to warn China not to "play the role of spoiler". The paper said the US was overhyping India-China relations as being strained and that its real intention was to break the G20.
"They (the US and the West) have shown a tendency of wanting to tear the G20 apart since last year's summit in Bali, Indonesia. This year, they have intensified their efforts."
Read more here: https://www.globaltimes.cn/page/202309/1297861.shtml
Also see: https://news.cgtn.com/news/2023-09-09/China-calls-for-G20-to-maintain-supply-chain-stability–1mXmUB7dvJS/index.html
US President Joe Biden takes selfie with Prime Minister Sheikh Hasina and her daughter Dr. Saima Wazed
Sep 9, 02:54 PM (GMT+6)
Delegates from the world's most powerful countries have reached a compromise on language to describe the war in Ukraine, news agency Reuters reports citing an unnamed source with knowledge of the discussions, as leaders began the annual G20 summit on Saturday in New Delhi.
Earlier today, India had circulated a new paragraph among the G20 countries to describe the Ukraine conflict in the joint leaders' declaration. The declaration will be unveiled at the end of the two-day summit of the grouping, according to news agency PTI, which cited unnamed diplomatic sources in its report.
India's circulation of the new text on Ukraine came as the G20 leaders began deliberations on pressing global challenges on the first day of the annual summit of the bloc.
The group has remained deeply divided over the war in Ukraine, but the sherpas, or country representatives, have reached a compromise on the language to be used in the final communique, according to Reuters.
Sep 9, 11:41 AM (GMT+6)

PM Modi kicked off the first session, titled "One Earth", by inviting the Head of the African Union to take his seat, as a permanent member of the G20. Following this, President of the Union of Comoros and Chairperson of the African Union (AU), Azali Assoumani took his seat escorted by India Foreign Minister S Jaishankar, and congratulated amid applause by other leaders at the round table.
PM Modi then began the session saying, "Today, as the president of G20, India calls upon the world together to transform the global trust deficit into one of trust and reliance."
Photo Credit: ANI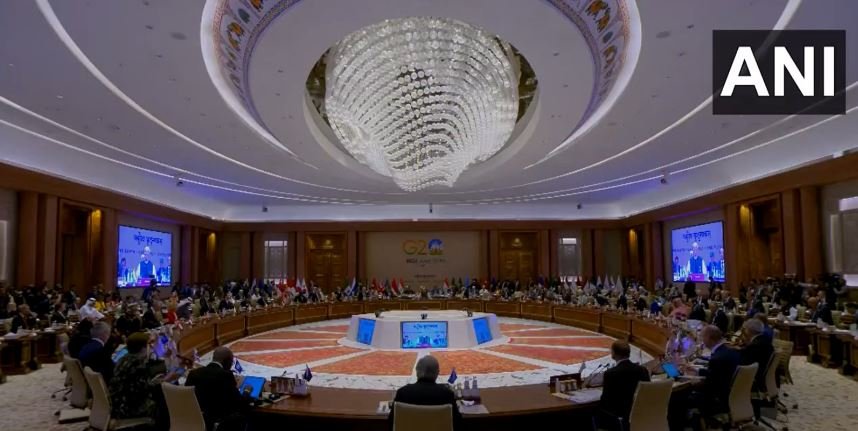 Sep 9, 11:10 AM (GMT+6)

Here is a look at how world leaders have greeted India PM Modi as the summit kicks off this morning on 9 September. The leaders have arrived at the summit venue and will pose for a group photograph before the first session kicks off in a few minutes:
Photo Credit: ANI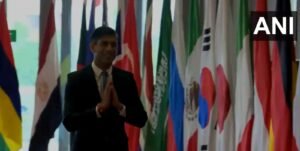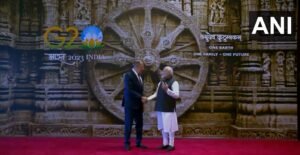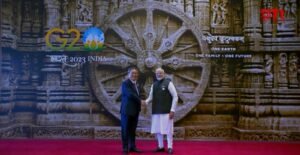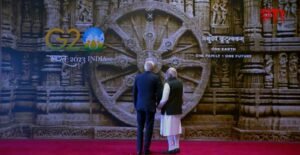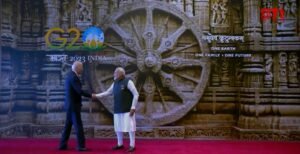 Sep 9, 10:35 AM (GMT+6)

Prime Minister Sheikh Hasina has reached the G20 summit venue at the centre of New Delhi this morning.
Indian PM Modi has welcomed PM Hasina and other leaders at the venue, greeting them in the backdrop of a giant 13th century Konark wheel from the state of Odisha that symbolizes wisdom, civilization, and excellence.

Among the first to arrive in the morning were: UN Secretary General Antonio Guterres, International Monetary Fund (IMF) Managing Director and Chairman Kristalina Georgieva, World Trade Organisation (WTO) Director General Ngozi Okonjo-Iweala, World Bank President Ajay Banga, and World Health Organisation Chief Tedros Adhanom Ghebreyesus.

Photo Credit: ANI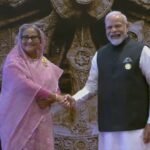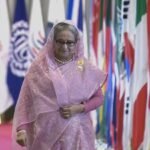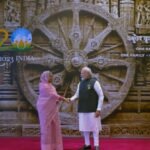 Sep 9, 9:46 AM (GMT+6)
India welcomes the Indo-Pacific outlook announced by Bangladesh recently, an official release by the Indian Press Information Bureau has confirmed. The matter was discussed during the meeting between Prime Minister Sheikh Hasina and her Indian counterpart Narendra Modi on 8 September ahead of the G20 Leaders' Summit.
Earlier, Foreign Minister Dr AK Abdul Momen was quoted in some reports as saying that the Indo-Pacific and election were most probably not discussed during the bilateral meeting.
Sources from India's ruling BJP party have told PressXpress however, that the matter of election also likely came up during the one-to-one interaction between the two leaders.
The release also adds that the two leaders discussed political and security cooperation – along with other issues including border management, trade and connectivity, water resources, power and energy, development cooperation, cultural and people to people ties.
They welcomed the local currency trade deal as well as the use of the Chattogram and Mongla Ports and commissioning of the India-Bangladesh Friendship Pipeline.
PM Hasina and PM Modi agreed to launch three projects soon:
– Agartala-Akhaura Rail Link
– Unit-II of the Maitri Power Plant
– Khulna-Mongla Rail Link
These are three memorandums of understanding (MoU) that they signed:
– Cooperation in Digital Payment mechanisms between National Payments Corporation of India (NPCI) and Bangladesh Bank
– Renewal of the Cultural Exchange Program (CEP) between India and Bangladesh for 2023-2025
– MoU between Indian Council of Agricultural Research (ICAR) and Bangladesh Agriculture Research Council (BARC)
Sep 9, 9:30 AM (GMT +6)
US President Joe Biden and India PM Narendra Modi released a joint statement ahead of the G20 summit, which kicks off today. The statement reaffirmed India-US ties, with the leaders agreeing to stay committed to work in several areas including renewable energy, emerging technologies, telecom, quantum science, and defence among others. They reiterated the importance of the Quad and the Indo-Pacific. A new "Innovation Handshake" will be developed including two anchor events every year in India and the US, to focus on startups and venture capital investments.
Read the full joint statement here: https://pib.gov.in/PressReleasePage.aspx?PRID=1955696
Sep 9, 9:00 AM (GMT+6)
The 18th G20 Leaders' Summit begins in New Delhi, India today. This is the first time India is holding such a large-scale multilateral diplomatic summit. What are the world leaders going to be doing today? Here is a quick look at the schedule for 9 September (in local time):
9.30 am: Leaders and delegates arrive at the summit venue, Bharat Mandapam. They will pose for a picture with the Indian PM Narendra Modi.
10.30 am: The first session kicks off. It is on the theme, "One Earth" and will be chaired by PM Modi. This is one of the main topics of discussion, and the session will focus on accelerating climate action through increased mitigation and strengthening the agenda of global net zero emission as soon as possible, news agency ANI reports.
This session will be followed by lunch.
3 pm: Next session will be held on the theme, "One Family". It'll also be chaired by PM Modi. Details of the session aren't available but going by the theme, it will be around solidarity and protecting the vulnerable, implying talks around inclusive growth and managing debt crisis among others.
7 pm: A special dinner for leaders and delegates will be hosted by President Droupadi Murmu. Local reports suggest a specially curated menu, which will include millet-based dishes as well as delicacies popular during the Indian monsoon. Food will be served in bespoke silverware specially made for the occasion. About 15,000 silverware have been crafted by 200 artisans, news agency PTI reports.
Sep 8, 9:45 PM (GMT+6)
More leaders have arrived for the G20 summit that begins 9 September. Today's arrivals end with UAE President and Ruler of Abu Dhabi Sheikh Mohamed Bin Zayed Al Nahyan, Canadian PM Justin Trudeau, and Turkish President Recep Tayyip Erdogan.
Photo Credit: G20 India's X handle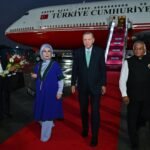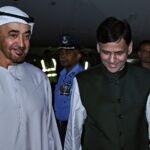 Sep 8, 9:27 PM (GMT +6)
Photo Credit: PTI Photo
Sep 8, 9:45 PM (GMT+6)
US President Joe Biden is holding bilateral talks with Indian PM Narendra Modi at the latter's official residence at 7, Lok Kalyan Marg in Delhi.
The pictures show the two leaders walking along the corridor lined by white pillars and two huge traditional lamps. They are also seen shaking hands, exchanging pleasantries, and sitting to hold the discussion. The PMO office of India said the two leaders discussed a wide range of issues, which will further deepen the bond between the two countries.
Noticeably, the US press was not allowed access to the leaders. They were made to wait in a van outside PM Modi's residence for about 10 minutes before being asked to leave, news agency Reuters reported.
Photo Credit: PMO India
Sep 8, 8:46 PM (GMT +6)
The weekend summit is showcasing the great power politics as a deep division over the Russia-Ukraine conflict looms over the G20 leaders' declaration. Earlier today, India did not elaborate much on this issue at a pre-summit briefing, although G20 Sherpa Amitabh Kant did hint that "India will leave a huge imprint".
But Russia has been sticking to its position of not including the Ukraine conflict at all in the leaders' declaration as no consensus had been reached on it so far. A week before the summit, Russian ambassador to India Denis Alipov criticised some countries for hijacking the G20 agenda.
Addressing a press gathering at the Foreign Correspondents' Club of South Asia, located opposite the Bharat Manadapam, the venue of the G20 summit, Alipov said, "G20 should focus on economic and financial topics. We oppose political issues within the G20."
Speaking to PressXpress, Alipov said, "The situation regarding the leaders' declaration is complicated. There is no consensus. So, shouldn't such a point that has no consensus, be removed from the agenda?"
He also insisted that Russia was open to dialogue, and that it was the UN Security Council, which should be handling political issues, not the G20.  When PressXpress questioned him about the global business implications of the war on energy crisis and food security, Alipov said, "It's not the Russian actions that are responsible at all. It is the sanctions that the West has imposed on Russia."
He added: "Compare this to the US invasion in Iraq. Was there any disruption in global supply chains? No, there was not. Because no one imposed any sanctions against the US."
Russian Foreign Minister Sergei Lavrov arrived in New Delhi earlier today to attend the summit.  Russian President Vladimir Putin is not attending the summit – or even planning to make a video address. British Prime Minister Rishi Sunak, who arrived earlier in the afternoon, remarked that Putin's absence from the meeting is because the Russian leader is the "architect of his own diplomatic exile."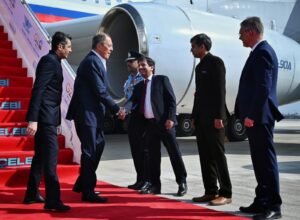 Photo Credit: ANI
Sep 8, 8:36 PM (GMT+6)
The official account of PM Narendra Modi on messaging platform X has tweeted in Bengali language saying: A productive discussion was held with Prime Minister Sheikh Hasina. The progress of India-Bangladesh relations in the last 9 years is very satisfactory. Our discussions included connectivity, commercial linkages, and many more.
Photo Credit – India PM account on X
Sep 8, 8:10 PM
Deputy Prime Minister of Oman Sayyid Asaad bin Tarik Al Said, Japanese PM Fumio Kishida, UN Secretary General Antonio Guterres, and British PM Rishi Sunak being received by Indian leaders at the Indira Gandhi International Airport, Delhi.
Sep 8, 7: 35 PM
President Joe Biden of the United States has touched down in New Delhi at 7 pm local time.
Minister of State for Civil Aviation VK Singh has received President Biden, who arrived in his world-famous Air Force One, also termed as a fortress in the sky or the "Flying Oval Office".
This is his first trip to India as the president of the United States.He was seemingly relaxed, smiling, as he got down from the plane and met the dignitaries. He was greeted with a traditional cultural performance.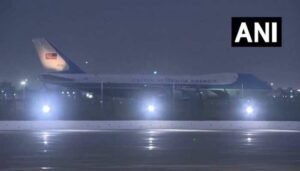 Photo Credit: ANI
Sep, 7:15 PM (GMT+6)
The bilateral meeting between the two world leaders is "a crucial one", as stated by Harsh Vardhan Singla, Chief Coordinator for India's G20 Presidency earlier today. Speaking at the pre-summit briefing, Singla said, "It is important to note that we have invited Bangladesh as a very close and friendly neighbour."
PM Hasina is here and is having "one of the early meetings with the Prime Minister and I think it is a very important one," he added.
The meeting is taking place at PM Modi's residence in Lok Kalyan Marg, shortly after PM Modi held bilateral talks with Mauritius Prime Minister Pravind Kumar Jugnauth.
Sep 8, 7:10 PM (GMT+6)
Speculation is building up about the bilateral meeting that has begun this evening between Prime Minister Sheikh Hasina with Indian PM Narendra Modi. PM Hasina will meet Modi at his official residence in a one-to-one interaction.
While most of the meeting has a pre-decided agenda of signing three memorandums of understanding, there is time for one-to-one discussion as well.
PressXpress has got exclusive information that the "two leaders will likely discuss the forthcoming elections". Speaking to PressXpress, Dr Suvrokamal Dutta, acclaimed international political commentator and foreign policy expert, and a BJP supporter, said, "In addition, certain thorny issues of concern related to China will also come up during the bilateral interaction."
Earlier, PM Hasina received a red carpet welcome as she arrived in New Delhi for a three-day visit. A cultural group also performed a traditional dance to welcome her.
Sep 8, 6:00 PM (GMT +6)
To learn more about the G20 summit read an in-depth preview by Tulika Bhatnagar, our International Correspondent from India here.
Sep 8, 5:43 PM
PM Sheikh Hasina received by Darshana Jardosh, Minister of State for Railways and Textiles.
Photo Credit: Prime Minister's Office
Video: Narendra Modi greets and holds bilateral talks with Sheikh Hasina
Sep 8, 5:15 PM (GMT+6)
With just a few hours away to the G20 Leaders' Summit, some world leaders have already arrived in the Indian capital New Delhi. Here is a look at who arrived today and who hasn't yet!
On the morning of 8 September, Argentina's President Alberto Fernández and Italian Prime Minister Giorgia Meloni arrived followed by the South African President Cyril Ramaphosa. Bangladesh Prime Minister Sheikh Hasina reached in the afternoon, while UK Prime Minister Rishi Sunak and Japanese Prime Minister Fumio Kishida reached shortly after.
Yet to arrive today are another 12 leaders. The evening will see arrivals of: Saudi Arabia's Crown Prince Mohammed bin Salman Al Sau, South Korean President Suk Yeol Yoon, Egypt's President Abdel Fattah, and Australia Prime Minister Anthony Albanese.
US President Joe Biden is expected to land at around 7 pm India time.
Within an hour of Biden, is Chinese Premier Li Qiang's arrival.
The late evening and night slots will see arrivals from: UAE President Shaikh Mohamed Bin Zayed Al Nahyan, Netherlands Prime Minister Mark Rutte, Brazil President Lula Da Silva, Indonesia President Joko Widodo, and Turkey President Recep Tayyip Erdogan.
Finally, with the Spanish President Pedro Sanchez having to cancel his trip after testing positive for Covid, another Spanish delegate will reach New Delhi later tonight.
Who else is attending?
Singapore's PM Lee Hsien Loong will also arrive in New Delhi on 8 September. Singapore is not a G20 member but is regularly invited to attend the summits.
Representing Oman's Sultan Haitham bin Tarik, the deputy prime minister for international affairs Sayyid Asa'ad bin Tarik Al Said has left the country for India today.
Nigeria's President Bola Tinubu was the first head of state to arrive in India on 5 September ahead of the G20 summit. Mauritius Prime Minister Pravind Kumar Jugnauth has also already arrived. So have European Council President Charles Michel, and president of the European Commission Ursula von der Leyen.
Also attending the G20 summit are: The heads of the United Nations, the International Monetary Fund, the World Bank, the World Health Organisation, the World Trade Organisation, the International Labour Organisation, the Financial Stability Board and the Organisation for Economic Cooperation and Development.
Sep 8, 4:33 PM (GMT+6)

Prime Minister of Bangladesh  Sheikh Hasina has reached New Delhi to attend the G20 Summit at the invitation of her Indian counterpart Narendra Modi. She flew in through Biman Bangladesh Airlines with her delegation and landed at the Indira Gandhi International Airport at around 12:40pm local time.

PM Hasina, who is accompanied by her younger sister Sheikh Rehana, will hold bilateral talks today with Indian PM Modi at his official residence. It is expected that the two leaders will sign three agreements around local currency transactions, agricultural cooperation, and extension of cultural exchanges till 2025. Several power and railway projects are also likely to be inaugurated.
Sep 8, 4:23 PM
The briefing ends with Kwatra speaking on the issue of the global South. He says, "the concerns of the global South are central to the effectiveness, the functions and the successful outcome of the G20 deliberations. Both the global South and the industrial economies are interfacing to ensure a successful G20 summit."
Sep 8, 4:09 PM (GMT +6)
India is holding a G20 presidency pre-summit briefing at the International Media Centre in New Delhi. Chief Coordinator for India's G20 Presidency in 2023, Harsh Vardhan Singla said, "G20 Presidency will bring economic benefits to India." Earlier, G20 Sherpa Amitabh Kant also said, "India's six priorities include: inclusive growth, accelerated sustainable development goals, green development, technology, and climate finance. You will see it as the voice of the global South and developing countries."

The briefing explained that the summit will involve sessions around 'One Earth' on Saturday morning, 'One Family' on Saturday afternoon, and on the future, on Sunday morning. There would be meetings between world leaders on the sidelines of the summit. There will be a dinner hosted by Indian President Droupadi Murmu on Saturday evening. Besides, there will also be visit to the Rajghat – the memorial for India's independence leader Mahatma Gandhi, and a programme for spouses of the leaders and the delegates.
On leaders' declaration, G20 Sherpa Amitabh Kant says, "India will leave a huge imprint", asking to wait for the leaders to discuss it in detail.
Foreign Secretary Vinay Kwatra says, "Our focus is to drive consensus on the priorities of the G20. We are trying to build consensus."
Sep 8, 12:45 PM (GMT +6)
Welcome to Live coverage of the 18th G20 Summit. Tulika Bhatnagar, our International Correspondent from India will bring you exclusive coverage of the event from New Delhi. Stay Tuned!