Nepal and Bangladesh agreed to sign a long-term agreement of 25 years for the export of 40 megawatts of electricity from Nepal to Bangladesh using the Indian Territory's power grids as transfer route. This will be the very first inter-South Asia Power Supply Trade embarking a journey filled with endless possibilities.  
Seems like Fulbright's words did make some promising impact at the end. Bangladesh and Nepal unfolded a new layer of their bilateral ties. A renowned news daily of Nepal has officially stated that Nepal and Bangladesh agreed to sign a long-term agreement of 25 years for the export of 40 megawatts of electricity from Nepal to Bangladesh according to their source of Nepal Electricity Authority (NEA) Office. This trade of power will need to use Indian territories as a transfer route. This agreement will see light, once the tripartite agreement between Nepal, Bangladesh, and India is signed. The agreement is already drafted and soon to be formalized and the negotiations are yet to place. Kul Man Ghising, the managing director of NEA stated, "We have agreed to sign a 25-year power sale agreement with Bangladesh."
"It is in line with our proposal to the Bangladeshi side," Ghishing added.
When South Asia is in an evolving supply-demand equilibrium, India is spontaneously emerging into a mass facilitator of economic integration, trade, and connectivity in South Asia due to its blessed geographical compulsion. This will be the first agreement of its kind where South Asian countries will trade power with each other via another country's power grid.
Bangladesh's Domestic Compulsions
In 2023, Bangladesh has the remaining clean energy capacity of just 967 megawatts with a maximum of 3.4 gigawatts of generating solar power per day. Undoubtedly, Bangladesh has been struggling to meet the rising demand for electricity to cope with the sweltering weather, often lapsing into 10–12 hour-long power cuts in rural area. Such power crisis is affecting the normal lifestyle of civilians, business sector, education sector and also influences increasing expenditure costs leading to demand-pull inflation.
Causes of Power Crisis in 2023
Why Bangladesh Government is holding new Power Deals?
This year, Bangladesh is again facing frequent blackouts. It should be mentioned that, in October 2022 Bangladesh's national power grid had system failure, leaving almost 140 million people without electricity. Recently, on 21st May of 2023, Pyra Plant had its first temporary shutdown, following which a second temporary shutdown of about 1.32 gigawatt second/units occurred on 5th June of 2023 due to coal shortage. These both incidents caused a suspension of 20 days at Pyra Power Plant. The Power Plant started functioning after the MV Athena ship carrying 41,207 metric tons of coal docked at the Payra port at the end of June. The MV Athena ship brought coal from Indonesia's Balikpapan city and anchored around 2:00 am on 23rd June 2023 at Payra Port. This is why the government of Bangladesh is strategically undertaking power supply deals with its neighboring countries.
Nepal's Stance on Power Production
Nepal is also keen to promote its hydropower exports with its ample water resources. But Nepal itself is falling short in domestic production, tourism, and remittances and increased its imports and inflation pushing Nepal into a recession for the first time in six decades and severely depleting its forex reserves. On this note, the exports of hydropower in Bangladesh are also promising for Nepal's economic recovery and will also bridge the trade gap and produce dollars and revenues for both countries. Prime Minister of Nepal Prachanda's recent statement about trading Kalapani for land access to Bangladesh through India's sensitive Siliguri Corridor further substantiates these attempts at hydropower export to promote nationalist sentiments.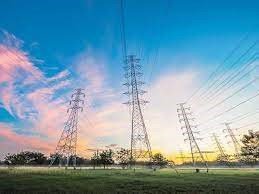 Influence of India
This proposal of a transfer route for connectivity is a blooming opportunity for India to grow its economy. The economic interests compelled India to display its interest in developing hydropower projects and also promoting bilateral power trade in the region. As a country with a booming population, India's economic needs are constantly increasing, and China's current deteriorating stance is pulling other South Asian countries to target India as they have been promoting energy connectivity, both bilaterally and within the South Asian region. India is also increasing their transmission networks and petroleum pipelines connecting to other South Asian countries
In 2019, India constructed South Asia's first trans-border petroleum pipeline to Nepal, supplying 2.8 million metric tons of diesel.
In March 2023, India and Bangladesh launched a core cross-border pipeline to supply one million metric tons of diesel annually.
Similar plans for petroleum pipeline connectivity with Sri Lanka have been discussed in July 2023.
Further, India has also increased its power supply arrangements with its neighbors. In an evolving demand-supply equilibrium in South Asia, India is now emerging as an invisible hand that is facilitating economic integration, trade, and connectivity in South Asia.
Stance of China
The recent contradicting relation between India and China erupted ever since the Standoff in LAC, for which India increased their cooperation in South Asian region. Critiques also interpret India's initiatives to be their resorts for reducing South Asia's dependency on China.  Agreeing to the transfer route proposal will eventually pull Nepal and Bangladesh towards India.
In 2021, Bangladesh Bank revealed that "China has a total stock of foreign direct investment in Bangladesh's power sector amounting to US$450 million, all in fossil fuel-based power plants."
Moreover, the Bangladesh Working Group on External Debt shared that,
Two operational coal-fired power plants with a combined capacity of 1,845 megawatts are backed by China's companies;
Five thermal plants with a generation capacity of 4,460 megawatts also have China's investments.
However, in September 2021, China's President Xi Jinping announced that "China would step up for other developing countries in generating green and low-carbon energy and would not build new coal-fired power projects abroad," at the United Nations General Assembly.  Subsequently, Bangladesh depends on heavy fuels for nearly 42 % of its power generation, there is a need to tap into other power sources such as imported electricity (currently accounting for only 5% of Bangladesh's electricity).
Contradicting Facts
China invested in Nepal's hydropower sector which has become an emerging sector for Nepal. While China has invested and assisted in hydropower projects of Marsyangdi and Tamakoshi, it is also facing multiple challenges as India is the only country that imports electricity from Nepal. But India's revised CBTI guidelines restrict Chinese-funded or assisted power plants from importing electricity to India or its neighboring countries through the Indian grid.
Ultimately, India has replaced China and taken the lead in four of these projects. And with China now making progress in the cross-border power grid with Nepal, India has its fair opportunity to tight up their game in the shadow of assisting Nepal to expand its trade with other South Asian countries like Bangladesh.
The way, these countries are intensifying their internal competition, the upcoming bilateral trade between Bangladesh and Nepal is going to shape the new dynamics of "power" in South Asian countries. Overall, the power shift in South Asia is now evidently transparent as Crystal.