Eid ul-Adha, also referred to as the Festival of Sacrifice, is one of the most important Islamic festivals. It is observed on the tenth day of the Islamic calendar's 12th month, Dhu al-Hijjah. The celebration highlights the significance of faith, sacrifice, and generosity.
The origins of Eid ul-Adha can be traced back to the Quranic account of Prophet Ibrahim's (AS) unwavering devotion to Allah. In a dream, Allah commanded Ibrahim (AS) to sacrifice his beloved son, Ismail (AS). Ibrahim (AS) showed full submission to Allah's will despite his emotional turmoil. As Ibrahim (AS) prepared to perform the sacrifice, Almighty Allah had replaced Ismail (AS) with a lamb. This act represents Ibrahim's (AS) profound faith and obedience and serves as a reminder of the importance of sacrifice and devotion.
There are approximately 1.9 billion Muslims in the world, or about 25 percent of the global population. During Eid ul-Adha, Muslims worldwide venerate the sacrifice of Prophet Ibrahim (AS) by performing Qurbani, the ritual animal sacrifice. The sacrificed animals' meat is divided into three portions: one portion is kept for the family, another is shared with relatives and acquaintances, and the final portion is given to the less fortunate and disadvantaged members of the community. This act of generosity exemplifies the spirit of generosity and kindness that characterizes Eid ul-Adha.
In the days preceding Eid al-Adha, Muslims engage in a number of preparations. In addition to cleaning the home, purchasing new clothes, and preparing special dishes for the festivities, this involves purchasing the animal to be sacrificed. While the spirit of Eid ul-Adha remains the same throughout the world, the specific celebrations and traditions vary from region to region. Let's take a look at various Eid ul-Adha celebrations and how they differ from Bangladesh.
United Arab Emirates (UAE):
In the UAE, Eid ul-Adha is celebrated with three to four days of public holidays, the most significant of which is the "Day of Arafat" preceding the holiday.
In many communities, holiday-specific refreshments and dishes are prepared exclusively for the occasion. From jalabia draped from storefronts in Manama to Libyan herdsmen wearing turbans and robes, individuals don their finest attire for Eid.
Muslims congregate at communal prayer grounds, known as 'Eidgahs,' to offer prayers and hear a sermon. After exchanging "Eid Mubarak" greetings, people don their finest attire and share sweet delicacies with their neighbors.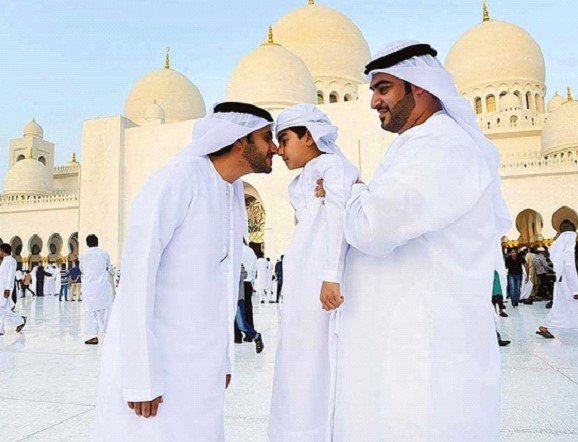 Iran:
Similar to the UAE, Iran observes Eid ul-Adha with communal animal sacrifices. After Eid prayers, individuals attend slaughterhouses to collect the meat. They then don their finest attire and participate in a feast with their loved ones.
In Iran, the holiday is also known as "Salty Eid" because the majority of its dishes are savory and made from beef or lamb. The meat is utilized to create a variety of kebabs and haleem. In addition to meat dishes, Iranians enjoy baghali or rice with fava beans and dill.
Turkey:
In Turkey, Eid ul-Adha begins with males attending morning prayers and returning home to sacrifice an animal in the name of Allah, typically a sheep. In some regions of the world, the sacrificed goat is decorated with henna and ribbons. The country rigorously enforces the use of authorized abattoirs on the outskirts of major cities for animal sacrifice.
However, in place of animal sacrifices, many Turkish Muslims now donate money to charity, which is a permissible alternative in the country. In Turkey, celebrations involve spending time with family and friends, with many individuals hosting barbecues or attending events organized by local Islamic centers.
India:
In India, Eid prayers are performed in designated areas, and because cows are revered in the Hindu-majority nation, Indian Muslims typically sacrifice a goat or a sheep in their homes or at local Islamic centers to commemorate the holiday. After the meat is cooked, a family meal is prepared for eating at home. To avoid causing any inconvenience to the general populace, authorities advise against animal sacrifices on the streets.
African nations:
In countries such as Tunisia, Morocco, and Egypt, Eid ul-Adha festivities commence with men praying and sacrificing sheep, goats, or lambs. The flesh is then shared among family members at a celebratory meal. It is also a time for charitable acts, which ensure that the less fortunate can participate in the celebration.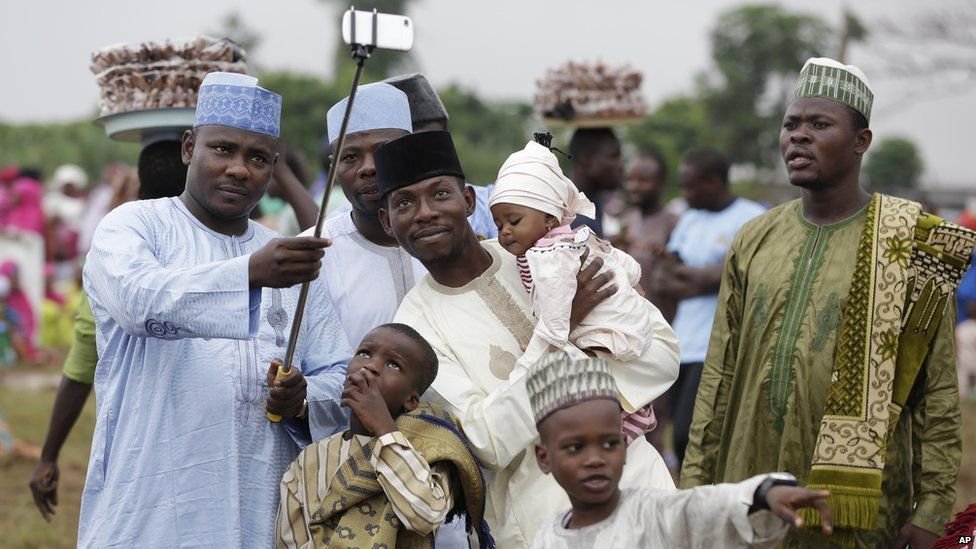 Egypt:
In Egypt, the occasion is known as 'Eid-ul-Kibr' and is more significant than the festival of Eid ul-Fit. Prayers and a sermon mark the beginning of the day, followed by a sizable family gathering. People gather with their friends and loved ones and wish each other "kol sana wa inta tayeb," which translates to "I hope every year finds you healthy."
People in Morocco, who call Eid ul-Adha the "Great Eid," begin holiday preparations three days before the holiday. They believe that applying henna to the two horns of the sacrificed animal is a "good omen." As in many countries, including Bangladesh, farmers offer their sacrifice animals for sale one week before the festival.
Muslim minority regions (Europe, UK, US, Canada, Australia):
In Muslim minority regions, including parts of Europe, the United Kingdom, the United States, Canada, and Australia, Eid ul-Adha is similarly observed.
The Pew Research Center estimates that there are approximately four million Muslims in the United States. According to government data from 2022, the number will exceed 1.7 million in Canada. The two nations are home to thriving immigrant communities that bring Eid customs from their native countries, with mosques attracting multicultural congregations on Eid mornings.
According to Australian government data from 2021, more than 800,000 Australians identify as Muslims, with many belonging to immigrant communities. Local Muslim groups welcome visitors and new converts to partake in the festivities as shops selling clothing and decorations open in Sydney.
Men and women attend prayers at local mosques or designated locations, greet one another and spend time with their families. Some individuals pre-book sacrifices at local Halal butcheries, while others prefer to have sacrifices performed in their native countries. Traditional feasts and barbeque parties are organized to promote a sense of community among Muslim neighbors and acquaintances.
Overall, Muslims worldwide observe Eid ul-Adha as a time of sacrifice, community, and gratitude. While local customs and traditions may vary from country to country, the essence of the celebration remains the same. Whether by sacrificing animals, preparing feasts, or engaging in charitable acts, Eid ul-Adha draws together families, friends, and communities in a spirit of celebration and unity.
Eid ul-Adha Mubarak! May all Muslims celebrate Eid ul-Adha with pleasure and blessings!