Japan's political circuit has long been accused of being in favour of rearing dynastic succession. Political leaders possessing governing duties are giving favour to their close relatives in accessing lucrative positions without any further background. The leaders are showing this kind of effort in order to hold the succession of power for a long time, even after their dismissal or expiration.
You Can Also Read: JAPAN IS CONSIDERING ROHINGYA RESETTLEMENT TO REDUCE BURDEN ON BANGLADESH
The practise of nepotism in Japan's politics is a regular phenomenon there, as this practise enables relatives of high-ranking government officials to ascertain their long-cherished seats and keep those for their future generations.
Practise of nepotism in Japan's politics
Nepotism in Japan's politics is not a new case to look at. Japan has a long history of maintaining this kind of practice. For which, there are even headlines saying that "Nepo Babies" have surrounded Japan's politics.
From the overall number of parliamentarians in Japan's national parliament, about 25% are legacy politicians inherited the succession from their forefathers. This percentage is only 5–8% in other prominent democracies like those of Australia, South Korea, the United States, and the United Kingdom.
This practise of passing successions to the next generation is not only happening in cases of immediate succession; rather, there are politicians who came into position for their forefathers leading in the political fields in the 1800s too. In fact, this practise was seen in the history of feudal clans as well.
How does this succession happen?
Japanese politicians maintain a formula, depending on which, this dynastic succession is taking noteworthy place there. The families with political backgrounds set the goal of having at least one child in order to pass the succession, and the person selected in this case is usually the eldest son of the family. These selected children are later tagged as the successors. The family makes these successors take educations from prominent and top schools of the country, like the Waseda, Keio, or Tokyo Universities.
Then these children get into a job in firms where they can build strong connections, like in industry, journalism, or media. After reaching a certain age level, like the late 20s, these children quit their jobs and join as the secretaries of their parents or other close confidants. They bounce around administrative areas until their parents' retirement or death, and when their parents die or retire, they inherit the position.
Key 'Napo baby' figures
Last year, Japan's Prime Minister Shotaro Kishida appointed his eldest son, Shotaro, as an executive secretary of the country's Prime Minister's office. The position of Shataro as a secretariat caused so many backlashes that politicians claimed there was parental preference in this case. When asked about the allegations of nepotism, Kishida stated that the appointment followed all of the procedures required for taking the charge.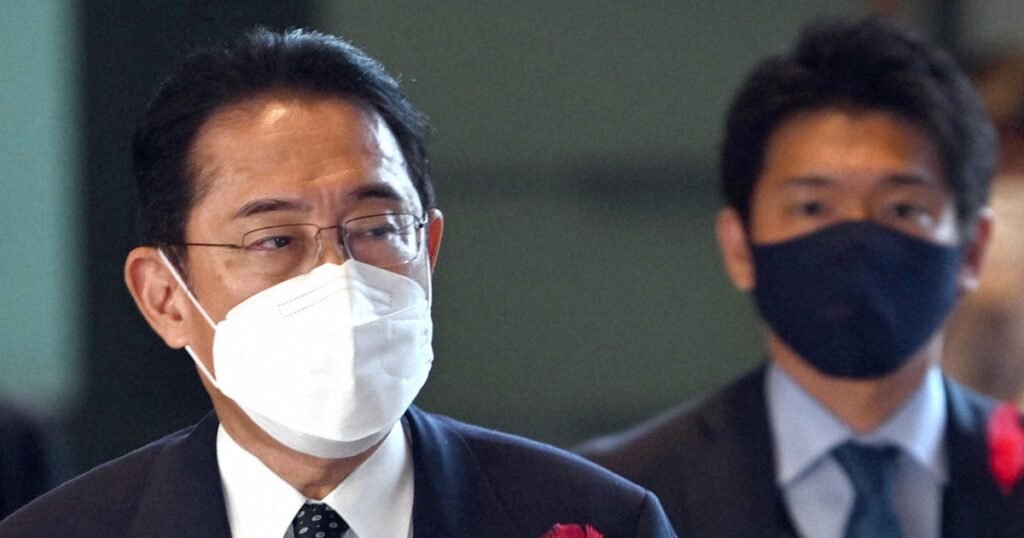 If we look back to Shotaro's student life, then there are signs of the policies of succession. Shotaro is a graduate of Keio University, and later he took a job at the Japanese trading firm Mitsui & Co. At the age of 29. After spending a long time at Mitsui, Shotaro left the job and joined his father's office as a legislative secretary. Two years later, he was appointed the executive secretary in the PM's office.
Tatsuo Fukuda, the eldest son of former Prime Minister of Japan Yasuo Fukuda, is also a graduate of Keio University. After passing his 20s days at Mitsubishi Corporation, Fukuda left the job in his late 30s and joined as legislative secretary. After a short period at the office there, Fukuda was also promoted to executive secretary to the prime minister.
Yuko Obuchi is the daughter of former Prime Minister Keizo Obuchi. As Keizo had no sons, he decided to pass the legacy on to her daughter. Yuko, after graduating from Waseda University, joined TBS Media Corporation and worked there until her late 20s. Later, Yuko joined her father's office as the private secretary of her prime minister father. After the death of her father, Yuko won the election and inherited her father's vacant seat in parliament.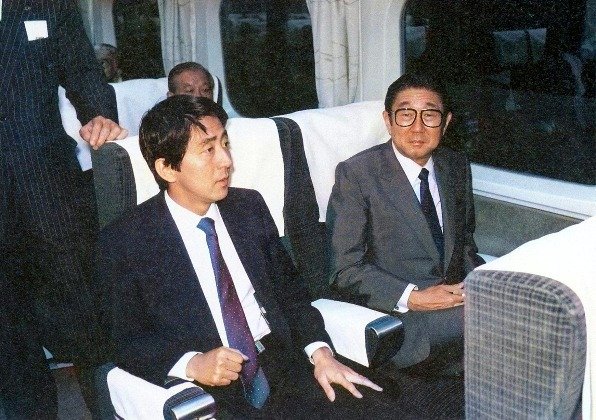 Japan's famous Prime Minister, Shinzo Abe, who served the country for the longest period of time as Prime Minister, also inherited his position from his forefathers. Abe's grandfather, Nobusuke Kishi, was the country's prime minister, and his father, Shintaro Abe, was the LDP's heavyweight politician. However, Shinzo Abe didn't study at a top-listed university; his institution was Seikei University. He also joined politics in his late 20s after working with Kobe Steel for a good span of time. Shinzo joined politics as the personal secretary of his father, the then Foreign Minister Shintaro Abe.