Bangladesh is among the countries that rely largely on remittance, which is usually meant for migrants' and short-term employees' inbound income transfers to their country of origin. For Bangladesh, remittance from more than 10 million Bangla- deshi residents living abroad are critical sources of foreign currency, alongside readymade garment-led export income. Usually, the highest sum of remittance is received from Saudi Arabia, followed by the United States, the UAE, Qatar, Oman, Bahrain, Kuwait, Libya, Iraq, Singa- pore, Malaysia, and the United Kingdom.
The country's inbound remittance in recent months has been marked by a rather unstable flow thanks mainly to the global economic recession and some other benefactors. Now let's have an overview of the present situation of Bangladesh's remittance inflow, to be followed by a discussion on the economic effect of remittances and how the volatility in remittance inflow has affected people. Furthermore, global remittance trends have affected Bangladesh's economy–thereby calling for steps to be taken to overcome the situation.
Bangladesh recorded a new high in yearly manpower exports this year–sending 10,24,458 people abroad between January and November, as economic growth in the destination nations increased labor demand. This is the highest figure since the year 1976 when the government began keeping official statistics. The previous high of 10,08,525 people traveling abroad was reached in 2017. Most workers were headed for three Middle-East countries this year: Saudi Arabia, Oman, and the United Arab Emirates (UAE). Ac- cording to the Director (employment) of the Bureau of Manpower, Employment, and Training (BMET), the government sent 76,585 employees abroad in November alone.
BANGLADESH'S REMITTANCE MARKET & DECLINE IN GROWTH
Bangladesh is expected to be the seventh largest beneficiary of remittances in the world this year, according to the World Bank's latest estimate. However, the global lender predicts that the country's remittance would fall by $1 billion from the $22 billion received last year. This stark projection of inbound remittance has hit Bangladesh and its South Asian partners like Pakistan and Sri Lanka as a hammer blow.
The combined effect of alternative exchange markets, triggered by domestic economic difficulties, as well as the re-emergence of informal money transfer channels in the aftermath of the pandemic, significantly reduced official remittance flows to Bangladesh, Pakistan, and Sri Lanka. The resultant effect is obvious: remittance growth to South Asian nations is expected to decline from 3.5% in 2022 to only 0.7% in 2023.
FACTORS CONTRIBUTING TO FALL IN REMITTANCE
Most of the migrant workers from Bangladesh don't have enough papers for doing documentation to have different services. Most of the migrant workers leaving for middle- east countries don't have iqama visa, even some of the Bangladeshi migrants don't have Bangladesh's much-needed NID card. Faced with such adverse realities, they always try to avoid paperwork. Due to this reason, when they are sending money to Bangladesh, they are choosing wrong channels like Hundi for their need to send home much-required money.
Although illegal, the Hundi industry remains highly successful for generations owing to its simplicity. Hundi is the practice of transferring money to one's native country through an agent. In this in- stance, an immigrant requests that the hundi agent pays money in local currency. At that point, the agent approaches another agent, who collects the money and sends it to the immigrant's family member or whoever is responsible. Hundi plays no important part in the country's economy since there is no recorded influx of foreign currency in absence of bank or financial institution as a medium. Furthermore, Hundi is utilised to sidestep different banking difficulties while sending money to Bangladesh or paying for product imports. The old banking system is the fundamental reason for this huge Hundi industry.
Most of the Bangladeshi immigrants residing in other countries are less educated. Most of the expatriates have linguistic difficulties while filling in papers and other documents at the time of sending money through banking channel. Consequently, immigrants prefer Hundi to banks since it is easier and faster to transmit money to their homes. Meanwhile, information garnered from The Daily Star shows that around 30 million individuals in Bangladesh remain outside the reach of banks or any other form of financial institutions.
Most of them are elderly and reside in rural or isolated areas of the country. Hundi is the most often utilised method to misappropriate government money and move them over- seas since it does not preserve a record of monetary transactions. Because of the risk of saving money gained illegally in the home country, top business executives, high-ranking government and private officials sneak money out.
However, people also supplement their income by working for longer hours, often up to 14 hours a day, at various locations outside the permitted working hours. As a result, they are unable to use banking channels to transmit money to their country since their employment and income lacks legal documentation. As a result, these illegal workers feel bound to transmit money to their home country through Hundi.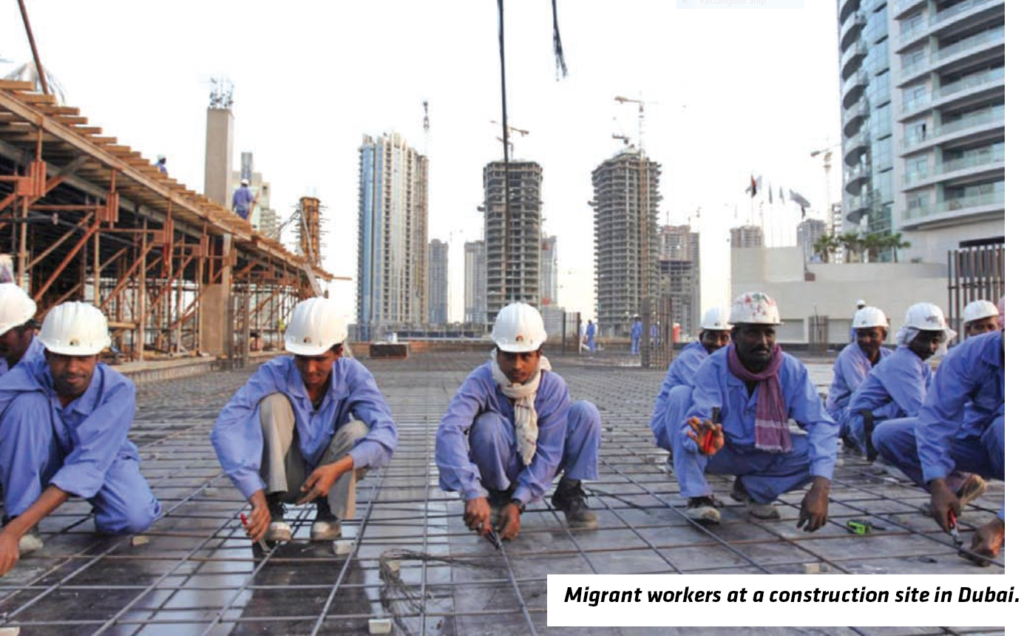 Other than Hundi, there are other causes of fall in Bangladesh's remittance. These are:
1. COST OF SENDING MONEY HAS INCREASED:
Sending money home from abroad has become expensive. With the rising costs of international transactions, workers may be less willing to send money home. Bangladeshi migrant workers sent home $1.59 billion in November alone, which is a 2.65% year-on-year increase that stopped a three-month decline. Accord- ing to Bangladesh Bank, remittances received by the government in the first five months of the fiscal year were $8.79 billion, which is a 2.1 percent rise over the same period in the previous year.
Remittances sent home by Bangladeshis living abroad plummeted 7.3 percent year-on-year in October to hover over $1.53 billion, the lowest level in eight months. Inward remittances to Bangladesh fell 15.12 percent year on year to $21.03 billion in 2021-22, after witnessing increase by more than 36 percent to $24.78 billion in 2020-21. In recent months, the central bank has relaxed documentation requirements for remittances, while the government has continued to offer monetary incentives to expatriates in a bid to encourage them to utilise legal channels. However, Hundi being an unlawful cross-border transaction phenomenon continues to have an impact on inbound remittances.
2. BANGLADESH'S CURRENCY HAS BECOME WEAKER:
The currency of Bangladesh has been devalued several times over the past few years – thereby making it more difficult for migrants to send money home. The standard exchange rate set by banks for remittances, which has provided some stability to the foreign currency market, may have had a detrimental impact on the influx of the country's cheapest source of US dollars. On August 11, banks agreed to pay a maximum of Tk 108 per dollar to foreign exchange firms (like MoneyGram and Western Union).
They had previously offered exchange houses up to Tk 115 for a dollar. According to the ruling, no bank gives more than Tk 108 for a dollar from a foreign exchange business and Tk 99 for a dollar from an exporter. Expatriate Bangladeshis generally transmit money to the beneficiaries' bank accounts via exchange houses. As migrant workers are growingly relying on Hundi, Bangladesh is not getting required foreign currency. And Hundi businesses are attracting migrant workers by offering up to Tk 115 for a dollar and for this reason, they opt for Hundi instead of exchange house in time of sending money to Bangladesh.
3. BANKS HAVE INCREASED THEIR FEES:
On September 11, a single dollar rate of up to Tk 108 was set for all banks to receive remittances. Later, the remittance rate was reduced to Tk 107 per dollar, while the encashment rate for export revenues was established at Tk 99.50 per dollar. As the rates are substantially higher in informal channels than in official one, remittance inflows are minimal. This is an imposed rate, and rates cannot be imposed in this manner. Many consider it to be the primary reason why remitters are using irregular Hundi routes to transfer money home. If the rate remains unchanged, remittance inflows will never grow. If the central bank continues to experiment with this, even saving the banks may become tough. As banks have increased their fees for international money transfers, it has become more difficult and expensive for migrants to send money home through legal channels.
4. MIGRANTS ARE NOT ABLE TO ACCESS REMITTANCE SERVICES:
Many of the migrants are not aware of the different remittance services available. At times, they are unable to access them due to lack of awareness, lack of financial literacy and absence of proper documentation. So, they look for illegal money transfer channels like Hundi. However, Hundi takes place when someone wants to send money abroad illegally, and those who want to send home remittance from abroad. Those who wish to transmit foreign income from overseas should do so.
This money is given to smugglers in other countries. Those who sneak cash out of the nation give it to the Hundi clique. As a result, hardly any money enters the formal channel. Recently, a new scam was unfolded through Bkash, which is a mobile finance service backed by BRAC Bank. In kash, there is an option to send Money through Payoneer. A group of people runs a syndicate, where they woo people by telling them that they are sending money to Bangladesh by Bkash. Thus, they take their money and ultimately send money to their families through an illegal channel called Hundi. For this, they fabricate the whole process by sending money to the end receiver through Bkash.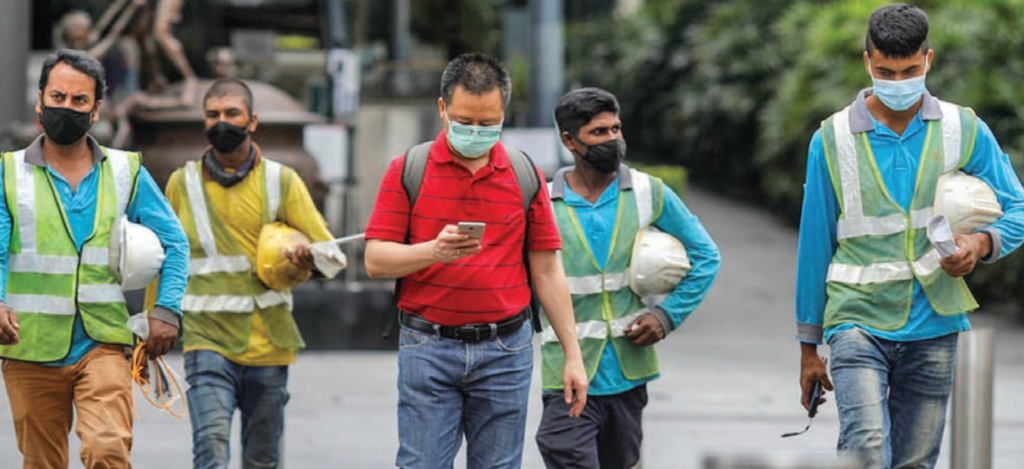 WHAT DO EXPERTS SAY?
Experts and analysts have had their views explaining the reasons for dramatic decline in the flow of remittance despite rise in manpower export, while also recommending ways to overcome this.
"Exchange rate management is very important to encourage those who send remittances to the country to use legal channels. The difference between the dollar exchange rate in legal and illegal channels should be reduced. With such a large gap, people send money through illegal channels, if this gap is reduced, more people will send remittances through legal channels."

DR. MUSTAFIZUR RAHMAN
An Expert & Distinguished Fellow, Centre for Policy Dialogue (CPD)
"We saw our remittance flow to rise during the Covid pandemic. The main reason for the increase in domestic remittances in the financial year 2020-2021 was the shift from illegal channels to legal channels in sending money from more expatriates during the pandemic. Many expats are again turning to illegal channels these days. There is a need to ensure that people stay in the le- gal channels…'Visa trade' is one of the reasons for sending money through illegal channels…The National Board of Revenue needs to increase its surveillance capacity to detect 'under-invoicing'."

DR. ZAHID HOSSAIN
Former Chief Economist, World Bank's Dhaka office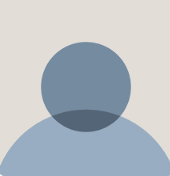 "When the Covid infection rate was high, expatriate workers sent money through legal channels due to restrictions. Now the rate of sending money through hundi has increased, also many mi- grants have to return home permanently, so there has been a temporary shortfall in remittance flow. The government is trying to boost growth in inward remittances with cash incentives. The central bank has recommended further extension of this incentive as it seeks to increase growth in inward remittances."

MD. SIRAJUL ISLAM
Joint Director, Bangladesh Bank
"Expatriates get many benefits when sending money illegally. There is a difference in the exchange rate of foreign currency. Besides, the illegal dealers of hundi collect money from the workers' work- places. In this case, the workers do not have to go to the bank. Those who receive money in the country have less trouble. They can get money at home on any day of the week. This encourages many to send money through hundi…Every year, depending on the remittances of expatriates, the government gives CIP status to different people. For the last few years, the same person(s) has been getting this status. However, the government should select 10 remittance warriors from dif- ferent countries and award them. Doing so will increase their enthusiasm."

HASAN AHMED CHOWDHURY KIRAN
Manpower exporter, Chairman of Debate for Democracy
HOW TO INCREASE REMITTANCE?
Migrants usually send money via unlawful ways, like Hundi, as they are often unaware of the lawful ways to remit their hard-earned money. It will be much simpler for them to use the legitimate option(s) if the government educates people about how to transmit money legally before granting permission to leave for overseas opportunities. In most cases, migrant workers send money to their families in Bangladesh during Eid and between the months of December and January.
If Bangladesh government lowers tax rates and offers price skimming, migrant workers will be encouraged further to pay money through banking channels. The government should make the entire process of sending workers overseas more migrant-friendly, such as making all paperwork and documentation easier to complete so that they do not have to rely on middlemen, like the brokers, to complete the necessary procedure done properly. Furthermore, it would be easier for employees to pay money if the government could assist migrant workers in obtaining relevant documents and national identity cards.
The government should identify all migrant workers, who have necessary documents before they get work visa. Besides, if the banks boost their encashment amount, migrant workers will feel more comfortable – thereby utilising banks to transmit money. The government should take ad- equate steps to halt the unlawful Hundi trade. Additionally, process should be made easier for migrant workers to send as much money as possible. Hundi becomes an option when someone wants to send money abroad illegally as well as when s/he wishes to transmit remittance income from abroad.
To sign off, it can be said that the problem in Bangladesh is: some of the businesses, politicians, and industrialists have offices in Singapore, Malaysia, and other nations. They pushed money out of Bangladesh, but not via banking systems – it was done mostly through illegal means like Hundi. Therefore, the government should also take action against the affluent business establishments and foul players that unfairly influence this sector most.