Beginning his career as a journalist, Boris Johnson rose to the pinnacle of political success in a very short time. The man with unkempt golden hair and sultry personality, who once won a landslide victory for his party, is now unpopular within that very party. He had to leave the top post of politics due to his own party colleagues' lack of confidence in him. But why has it happened? Was it a sudden stir or his continued incompetence as Prime Minister contributed to such embarrassment? MOHAMMAD RAFIUL HASSAN digs deeper into the details.
Boris Johnson less than three years ago gave the Conservative Party its biggest victory since 1987 in the British parliamentary election. Ironically, he had to resign from the top position of that party after losing the support of his own colleagues with at least 50 ministers and lawmakers resigning in protest over his leadership role as Prime Minister. Boris Johnson, thus, will no longer be the Prime Minister after resigning as the leader of the ruling party. He will, however, serve as the Prime Minister until the election of a new leader of the party.
Scandals that would have sunk any other politician seemed to have no effect on this Prime Minister. He managed to turn around again and again. He was able to reach a section of the British people that no other politician could. He was an iconic figure – easily recognisable by his unkempt golden hair and sultry personality. He has been elected mayor twice from the Conservative Party in cities with left-leaning politics like in London. In the 2016 referendum in Britain to leave the European Union, he was the main leader of the Brexiteers.
His landslide victory in the 2019 general election then cemented his enduring image among his Conservative Party colleagues as a touchstone in any election. But then came the coronavirus pandemic. This health crisis was an ordeal for any leader. But in the end, the downfall of Prime Minister Boris Johnson and his government was not due to any policy decisions. Questions about his own character, behaviour and twisting personality actually played a key role in his fall from grace. The parties he and his office staff hosted at his official residence in the Downing Street, it was later alleged, were unfit for such a high office. However, this is not the first such accusation against him in his long 35-year political career. Boris Johnson has flouted the normal rules of politics for so long that it is hard to believe he's finally going to quit! If we take a close look at his nearly three years of premiership reign, we can easily see that the charismatic leader of the Conservative Party was mired in a number of controversies and scandals, which included the following ones:
CHRIS PINCHER CONTROVERSY
Many think that controversial events surrounding Conservative Party MP and former Deputy Chief Whip Chris Pincher have played a major role in Boris Johnson's downfall. Pincher went to a private members' club in London on June 29. In his words, he "drank too much" at the club. What did he actually do? Pincher allegedly sexually assaulted two men there. As a result of this, allegations of sexual misconduct dating back several years also came out against him. That put renewed pressure on PM Johnson, who already had to deal with more scandals. In February, Johnson appointed Pincher as the Conservative Party's Deputy Chief Whip. But, behind the scenes, Conservative MPs were furious because of Pincher's past allegations. Downing Street said that Mr Johnson was not aware of the allegations against Pincher before he was appointed. However, a BBC report on July 4 revealed that the PM knew about the allegations surrounding Pincher. He later apologised for appointing Pincher as Deputy Chief Whip.
PARTYGATE SCANDAL
June 2020 was Boris Johnson's birthday. At that time, the UK was under strict corona restrictions. Meanwhile, officials as well as Boris Johnson himself attended parties in the pandemic that violated prohibitions on social gatherings set forth by the government, which is now dubbed as "Partygate." He had to face severe criticism for this. The Prime Minister was fined for breaking the rules by organising a birthday party while the lockdown restrictions were in place. Interestingly, he was the first Prime Minister to pay a fine for breaking the law while in the office. He apologised for that as usual. He claimed in the House of Commons in December that "all instructions at No. 10 Downing Street have been fully complied with." A committee of the Commons is now investigating the matter. They are trying to find out whether the Prime Minister deliberately tried to mislead the Parliament. Another serious incident that shook his government was the news in The Telegraph. According to the news, the Queen Elizabeth II had to sit alone due to Covid restrictions during the funeral of the Queen's late husband the Duke of Edinburgh. But there was a drinking party going on in the Downing Street at night before the funeral. Boris Johnson later apologised to the Queen for the behaviour of his Downing Street staff. This incident and Boris's involvement in it generated turmoil among general populace.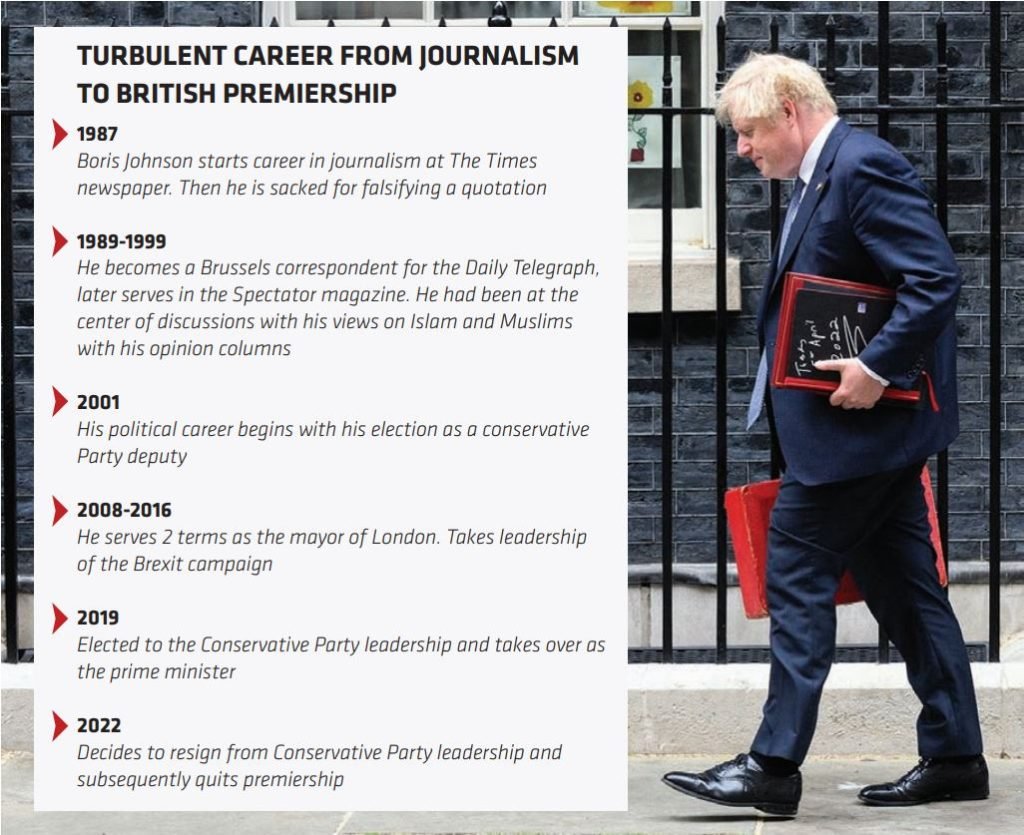 RISING COST OF LIVING
Inflation in the UK has risen sharply in 2022 to the rate of 9.1 percent. Many of the reasons were beyond the Prime Minister's control. Russia's invasion of Ukraine, for example, has led to rises in oil prices and the cost of food. And while the government has taken some steps by cutting fuel duty by 5 pence per litre, it also went ahead with a tax rise in April. The Boris government said that the tax rise would pay for health and social care, and changes that kicked in the week softened the blow – but anyone earning more than £34,000 a year will still pay more. "In the middle of the worst cost of living crisis for decades," said Labour leader Sir Keir Starmer in April, "the government chooses to increase taxes on working people." This decision by Johnson had immense criticism and many accused him of not being in focus while taking these decisions.

WAYNE PATTERSON ISSUE
Boris Johnson was accused of a series of scandals and nepotism. He was accused of disregarding the high moral standards expected from a Prime Minister. His ally Wayne Patterson was said to have illegally tried to provide facilities to a number of organisations in exchange of money. As a consequence, a committee in the British Parliament recommended last year that Wayne Patterson be expelled for 30 days. However, Boris Johnson stood in favour of Wayne. Boris Johnson's image was further tarnished when he sought to change what should be MPs' ethical code to protect him. Johnson later admitted that his role in the incident was wrong.
DEFICIT IN PLANNING
Boris Johnson won the election by relying on the implementation of Brexit. But then critics complained that his plan to move the country forward was flawed. Boris's biggest critic was his former Adviser Dominic Cummings. He complained that Boris had lost control of himself. Boris Johnson even changed his position on various issues again and again. Many also raised questions about the Prime Minister's philosophy. According to some, he has no philosophy at all. Last June, Conservative MP and former Minister Jeremy Hunt said, "Boris Johnson lacks honesty, competence and foresight." Jeremy Hunt made the allegations before the no-confidence vote on 6th June against Boris Johnson. The Prime Minister, nevertheless, survived the scare. The allegations, however, became stronger day by day and so did determine his fate.
RISHI AND SAJID RESIGNATIONS
On July 5, two of Boris Johnson's most senior ministers Rishi Sunak and Sajid Javid resigned within minutes of each other – thereby expressing a lack of confidence in Mr Johnson's leadership that sparked the start of the cabinet revolt. They appeared to have been tipped over the edge by the latest scandal engulfing Mr Johnson and his government – involving allegations that the Prime Minister promoted Chris Pincher, a political ally he knew had been accused of misconduct, to a key government position and then mischaracterised what he knew about it. Any senior cabinet member resigning in British politics is a big deal and Sunak and Javid were particularly in important positions. Sunak, as Chancellor of the Exchequer, was essentially Britain's Finance Minister responsible for handling the cost of living crisis facing millions of Britons. Javid was Britain's Health and Social Care Secretary, who was leading the response to the Covid pandemic. These two resignations, in particular, potentially had the fatal blow to the Boris Johnson-led incumbent government of the UK.
FROM JOURNALIST TO PRIME MINISTER
Boris Johnson was born into a bohemian English family in New York of USA in 1964. His family moved to Brussels in the early 1970s. His father, Stanley Johnson, worked there at the European Commission. Boris Johnson attended the European School in the Belgian capital. When his parents' marriage was breaking up in 1973, he was sent to a boarding school in England. Boris Johnson then received a scholarship to attend England's most prestigious private school, Eton. According to Andrew Gimson, Mr. Johnson's biographer, by then his most visible features had begun to emerge. The head teacher of Eton School, Sir Eric Anderson, described the young Johnson as 'spirited and funny, but at the same time grumpy.' Later, he studied at Balliol College, University of Oxford. There he became the president of the Oxford Union.
JOURNALIST JOHNSON
Boris Johnson started journalism after passing out from Oxford University. He started his career as a reporter at The Times in 1987, but was sacked for falsifying a quotation. He later described it as the biggest mistake of his life. But it did not cause any major upheaval in his life. He was then brought to The Daily Telegraph in 1989 by Sir Max Hastings, then Editor of this newspaper. He served there as a correspondent and later as an Assistant Editor. However, according to many of his fellow reporters, his reports contained many exaggerations, some of which were completely untrue. In 1994, he joined in The Spectator as a political columnist, and in 1999, he became the magazine's Editor and continued his service until 2005. Two years later he joined politics. Again upon resigning from the Cabinet in 2018, Boris Johnson returned to his previous high-paying job at the Telegraph newspaper. However, he got involved in controversy when he returned there after making several controversial comments.
ELECTION TO PARLIAMENT
Johnson was first chosen as the Conservative Party candidate for Clwyd South in 1997. Unfortunately, he lost to Labour Party candidate Martyn Jones. He became popular as a politician when he began to appear on a variety of television shows. BBC talk Programme "Have I got news for you" was one of the programmes that made him popular for his interesting behaviour and irreverent remarks. He continued to appear frequently on British television programmes and became one of the country's most recognised politicians. Johnson was again selected as the Conservative candidate in 2001. This time he was elected in the Henley-on-Thames constituency. He was re-elected to his parliamentary seat in 2005.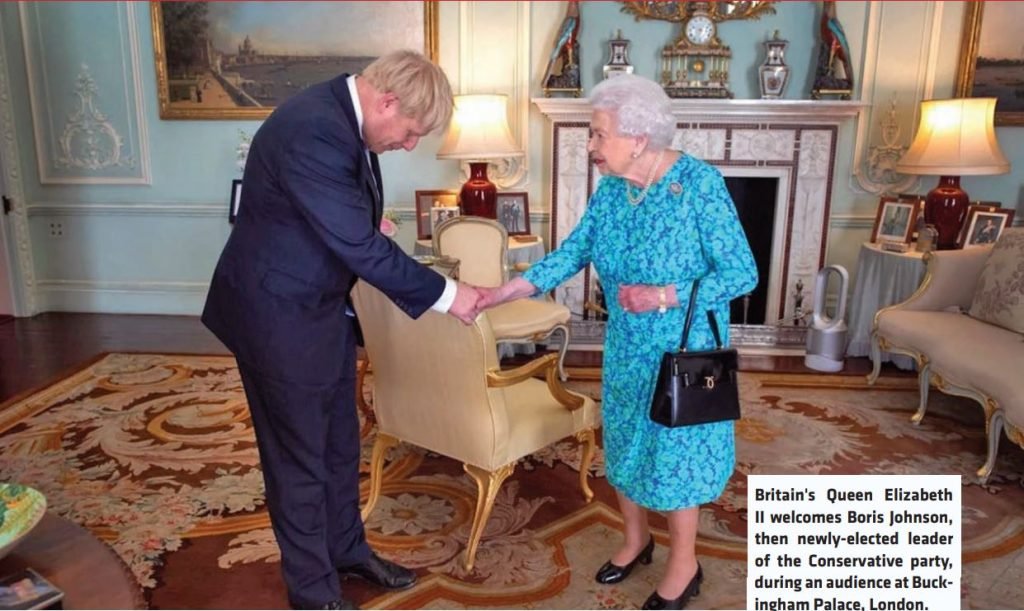 ELECTED AS MAYOR OF LONDON
In the month of July 2007, Johnson ran as the Conservative Party candidate for mayoral election. To the surprise of many, he was elected Mayor of London. His margin of votes was more than one million. Four years later, he was elected for a second term defeating Labour incumbent Ken Livingstone again. As Mayor, he introduced a bicycle-for-hire system in London, known as the 'Boris Bike,' which made him very popular among the Londoners.
RETURN TO PARLIAMENT AND FAILED PURSUIT OF THE CONSERVATIVE LEADERSHIP
Johnson returned to Parliament in 2015 when he was elected as an MP from West London constituency. His victory fuelled assumption that he would ultimately encounter Prime Minster David Cameron for leadership of the Conservative Party. He announced that he intended to campaign for Britain to leave the European Union in the Brexit referendum, after spending years quietly in the back rows of Parliament. Eventually, Boris Johnson used all his campaigning skills during the Brexit referendum. This was quite a shock for then Prime Minister David Cameron. He hoped to use Boris Johnson's stardom to advocate for remaining in the EU as he has the ability to reach all kinds of voters. When David Cameron resigned after the Brexit referendum, Boris Johnson made an unsuccessful bid to become leader of the Conservative Party.
JOHNSON AS FOREIGN SECRETARY
When Theresa May became the Conservative Party leader and Prime Minister, she made Johnson the Foreign
Secretary. In 2018, Boris Johnson resigned from Theresa May's cabinet over Brexit and remained one of the
harshest critics of then Prime Minister Theresa May despite being in the back row of the Parliament. When
Theresa May was forced to resign, he succeeded this time to become the party leader.
SPEARHEADING BREXIT AND WINNING PREMIERSHIP
After becoming the Prime Minister, he had to face very adverse situation in the first few months as the ruling party's majority in Parliament was very thin. He had to wage a guerrilla fight with MPs who were working to block his Brexit strategy. Among such MPs were some very high-profile leaders of the party. Boris Johnson then attempted to suspend the Parliament in a bold and controversial move. He wanted to do this to ensure that the UK could leave the EU with or without a deal by 31 October 2019. But the country's highest court, the Supreme Court, ruled that his act was illegal. Boris Johnson then called a general election in 2019. He campaigned in this election promising to implement Brexit. It paid off handsomely, with his party returning to power with a huge majority. Conservative Party never held such a large majority in Parliament after 1980s. The Boris Johnson government's Brexit deal was passed on 31 January 2020 and the UK officially left the EU.
RESIGNATION IN DISGRACE
Sue Gray's inquiry into partying at the Downing Street and Boris Johnson's attendance at some parties during Covid-19 restrictions put Jonson in an awkward position. In her report, she said that none of these parties should have been organized at all. She added, these events prove that there was a failure of leadership on the part of the government. The inquiry report and the subsequent leaks of other scandals to the media caused much embarrassment to Prime Minister Johnson. Facing an angry backlash from their own constituents, rebel Conservative MPs then decided to take control of the situation. They brought no confidence vote against Boris Johnson. But he survived that time. Only weeks after he survived the confidence vote, Boris Johnson's standing as the party leader was further shaken by the mass resignation of high officials and lawmakers following the Chris Pincher controversy. Finally on July 7, Boris Johnson announced his immediate resignation as the Conservative Party leader. He, however, said that he would continue as Prime Minister until the Conservatives had chosen a new leader.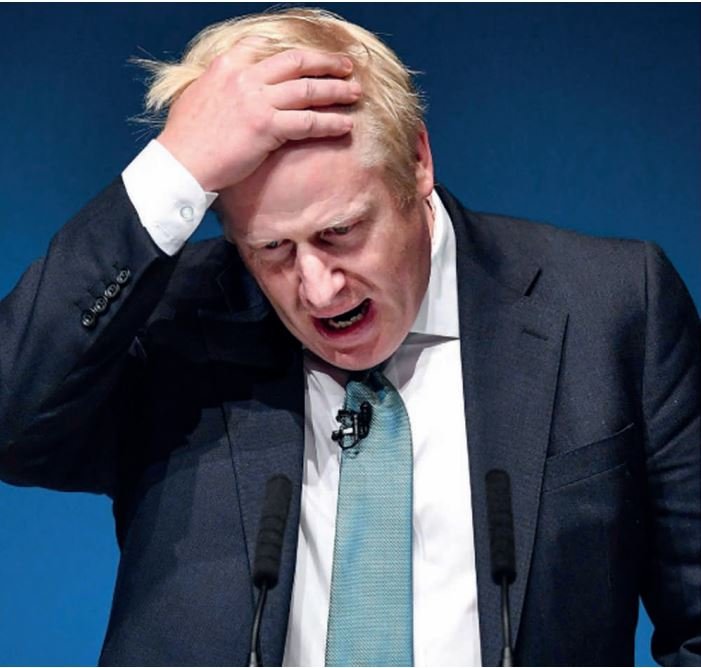 WHO'S GOING TO REPLACE BORIS JOHNSON?
British lawmakers have finally chosen two candidates for next premiership. By July 21, it became clear that former Finance Minister Rishi Sunak and Foreign Secretary Liz Truss remained on the race for the next prime minister. Sunak won 137 votes and Truss got 113. Liz Truss thanked her supporters. "I am ready to hit the ground from day one" she said on Twitter. Rishi Sunak said on Twitter: "Grateful that my colleagues have put their trust in me today. I will work night and day to deliver our message around the country." Although Sunak is leading in all rounds of the voting of the lawmakers, the governing party will ultimately choose the winner where Truss is believed to have gained the advantage so far among the 200,000 members of the governing party. Eleven candidates originally put their names forward. Penny Mordaunt was eliminated in a fifth and final ballot of Conservative lawmakers. "This has been one of the most unpredictable contests to be the next Conservative leader in recent history", said Chris Hopkings, the political research director at the polling company Savanta ComRes.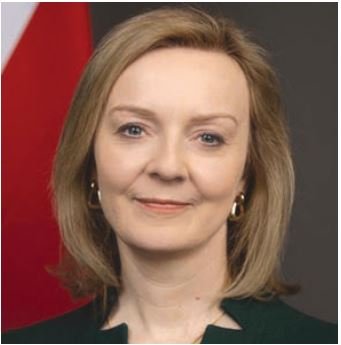 WHAT'S NEXT FOR UK AS BORIS JOHNSON QUITS?
The timeframe for determining the leadership of the Conservative Party varies. Theresa May took less than three weeks to decide the leadership after David Cameron resigned. But in Johnson's case it took two months. Meanwhile, the resignation of Prime Minister Boris Johnson has thrown Britain's faltering economy into further uncertainty. That would put the world's fifth-largest economy at risk at a time when Pound Sterling is at a two-year low against the US Dollar and the Bank of England is ambivalent about raising interest rates without damaging economic activity. Currently, Britain is experiencing the pressure of the highest inflation rate in 40 years, which is 9.1%. The Bank of England thinks it will top 11% later this year. The International Monetary Fund said last April that Britain would face more persistent inflation as well as slower growth than any other major economy in 2023. It is imperative that whoever succeeds Johnson must make major decisions on taxes and spending that could reduce the risk of recession.
To sign off, when Rishi Sunak resigned as Finance Minister, he said he disagreed with Boris Johnson on policy. Boris Johnson has long pushed for more tax cuts. Sunak's short-term priority before resigning was to reduce Britain's debt burden, which had risen above £2 trillion during the coronavirus pandemic. Kallum Pickering, an analyst at Berenberg, said Britain's economy would benefit if Johnson was replaced by "a more hard-working and serious person". But City analysts said they were sceptical that the various factions of the Conservative Party would come together on a clear strategy. While Johnson's departure ends another chapter in one of the most turbulent periods in modern British political history, it remains to be seen whether his successor can calm things down.