The death toll from the explosion and fire at BM container depot in Chattogram's Sitakunda has risen to 49, more than 200 people were injured in this horrific incident. This long line of victims could be even longer! Analysing the whole thing, it is thought that this is a tragic accident or a tragedy in the history of the country. The accident was caused by a flammable substance called Hydrogen Peroxide. Written by NASHIR UDDIN and SM TANJIL-UL-HAQUE
However, it is sad but true that such tragedies occurred in this country before, and after a few years such accidents will happen again in Bangladesh. Some of us will express our emotions on Facebook, then we will forget about everything after few days. This accident will only leave a lasting impression on the families who have lost their loved ones. They will understand how deep the wounds of losing relatives are, how traumatic!
Eight persons have been made accused in a case filed over the incident. The fire at the BM container depot was extinguished after 86 hours of hectic efforts by fire service and army personnel, the army said.
Frequent fire incidents: What is the capability of Bangladesh?
Year after year, fires, building collapses, launch sinks will appear and countless lives will be lost – this is like destiny of Bangladesh. Despite the unprecedented progress in the construction of flyovers and metro rail in the country, there has been virtually no improvement in terms of safety of life and property of the common populace and access to civic amenities. Therefore, in the event of a major fire or accident, the weaknesses of the fire service and civil defence, the most necessary and life-saving organisation in the country, are widely exposed. Even in the age of extreme technology, we find a way to solve all the problems only with the sincerity and bravery of the heroes of this organisation. As a result, from the tragedy of Churihatta in Old Dhaka to the Tazreen Garments fire, Banani FR Tower fire, the fire at the Sejan Juice Factory and the latest Sitakunda incident, the weakness of the fire service and the inability, negligence of the government were revealed again. 
As far as is known, such a large and significantly important organisation 'Bangladesh Fire Service & Civil Defence' has only two 84 metre-long ladder in Dhaka and which has been purchased very recently. The unavailability of effective fire extinguishers in case of oil or chemical aroused fires and the lack of trained personnel remains a hiccup for a long time. Foreign trips to learn how to cook khichuri can be found often in the newspaper, but there is not much news of advanced training of fire service and civil defence personnel!
Fire equipment's unavailability
Most of the fire safety equipment in the country is import dependent. Due to this, the price and tariff of purchasing equipment is high. If it was produced in the country, the price would have been lower. Fire service officials think that people would be encouraged to use fire safety equipment in the building if it is made in Bangladesh. Anwar Hossain, assistant director of the fire service (warehouse and fire prevention) said, "If fire extinguishers are available at low prices, then homeowners can easily store them at home. If it is made in Bangladesh, then everyone will get it easily." However, there are no fire extinguisher producing factories in Bangladesh.
With fire incidents at non-apparel factories on the rise, a recent survey by the Centre for Policy Dialogue (CPD) said that in the past six months, 82 factories experienced fire incidents which claimed 128 lives leaving 283 burnt or injured. According to the NBR, the total tax incidence is 58.6% for fire door, fire alarm cable and hose reel imports, 37% in gate valves, 26.2% for fire pump and fire alarm system, 11.05% for fire extinguishers and 31% for ABC dry powder.
Experts think that one of the reasons for the lack of safety is that entrepreneurs are simply uninterested to invest in fire prevention. However, business leaders and manufacturers say the import tax structure of fire safety equipment is unfair. "The government must ensure equal tariff facilities in every sector like the apparel industry on the import of fire safety equipment," they said. They also said that the government only allows the apparel sector to import fire safety equipment at reduced rates.
No License Required for Storing Chemicals?

At least nine firefighters were killed in the fire at BM container depot near the Dhaka-Chattogram highway in Sitakunda. "As far as I know, never before have so many firefighters been killed in a single incident," said Brigadier General Mohammad Main Uddin, Director General of the Fire Service and Civil Defence. According to local eyewitnesses, the fire broke out at the BM container depot around 9 pm on Saturday (June 4). Later, at around 11 pm, after the container exploded with a loud noise, the fire spread quickly and one explosion after another started to take place. Mujibur Rahman, owner of the depot, managing director of Smart Group and a member of Chattogram District South Awami League, told reporters that a large quantity of combustible chemical named 'Hydrogen Peroxide' was stored there. However, Tofazzal Hossain, inspector of the Chattogram Explosives Directorate said, "They did not take any license or approval from us."
Four people were killed in a fire at a chemical warehouse in Dhaka's Armanitola in April last year. Abul Kalam Azad, the then chief explosives inspector said, "Old Dhaka has no warehouse or stockpile of chemical combustibles approved by the Directorate of Explosives. Yet every time if there is a fire we have to go. We have to be accountable." "We approve only five per cent of the combustible chemicals imported into the country," he added. According to him, each department or ministry approves the import of each chemical. They don't even know about all these. A total of 10-12 government agencies including city corporations, local government departments, fire service and civil defence, commerce ministry, home ministry and drug control department, have given clearance to import 95 per cent of combustible chemicals in the market. The issue of approval of import of such combustible chemicals should be brought under single department, the chief explosives inspector added.
He then also said that the government has taken initiative in this regard after the Churihatta incident in 2019. "A technical committee has been formed under the leadership of the cabinet secretary to launch one-stop service in this regard," he said adding that the committee has already held two meetings. Announcing the submission of an action plan in this regard, the Chief Explosives Inspector said then, "If the technical committee accepts this, we will first create a central database. In other words, the government will keep an account of who is approving, what is being imported or how much is being stockpiled. The long-term plan is to bring all types of combustible chemicals under one department under clearance for import, production, transportation and clearance of stocks." He also mentioned that new laws and regulations need to be prepared for this.
Mohammad Tanvir Hossain, chief executive officer of Reactron Bangladesh Pvt Ltd, an engineering company providing technical assistance in fire safety, expressed concern after a fire at the Sejan Suz factory in Bhultar Karnagop area of ​​Rupganj upazila in Narayanganj in July of 2021 which killed 52 people. He then said, "Looking at the type of fire, it is clear that there were stocks of various combustible chemicals." But according to him there was no defensive measure. "That's why we have to get so much speed to extinguish it completely," he added. Noting that despite repeated fires and countless deaths, owners are still unaware, he said, "Automated fire-fighting systems are a far cry from what percentage of our country has an automated fire alarming system." The owners of the factory, which was built at a cost of Tk 300-400 crore, do not want to spend Tk 3-4 crore for fire safety. "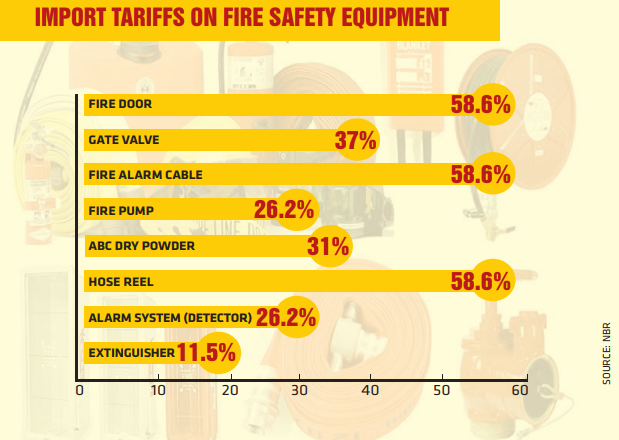 No proper way to identify real cause of fire
This time after the incident of Sitakunda, the Information Minister Hasan Mahmud has already said that whether the incident of Sitakunda blast was an accident or sabotage will be investigated. However, more than once the fire safety analyst Md. Maqsood Helali said, "Unfortunately, there is no technology to detect 'intentional fire' in Bangladesh." The expert involved in the formulation of the National Fire Code also claimed that the lion's share of the fires occurred in Bangladesh were 'intentional fire'. According to the professor in the Department of Mechanical Engineering, Bangladesh University of Engineering and Technology (BUET), in most cases the fire service authorities memorised that the fire was caused by an electrical fault. But the reality is that they do not even have the technology to detect electric fire. It is to mention here that 124 people were killed in Nimtali tragedy, 112 in Tazreen tragedy and 71 in Churihatta tragedy of 2019.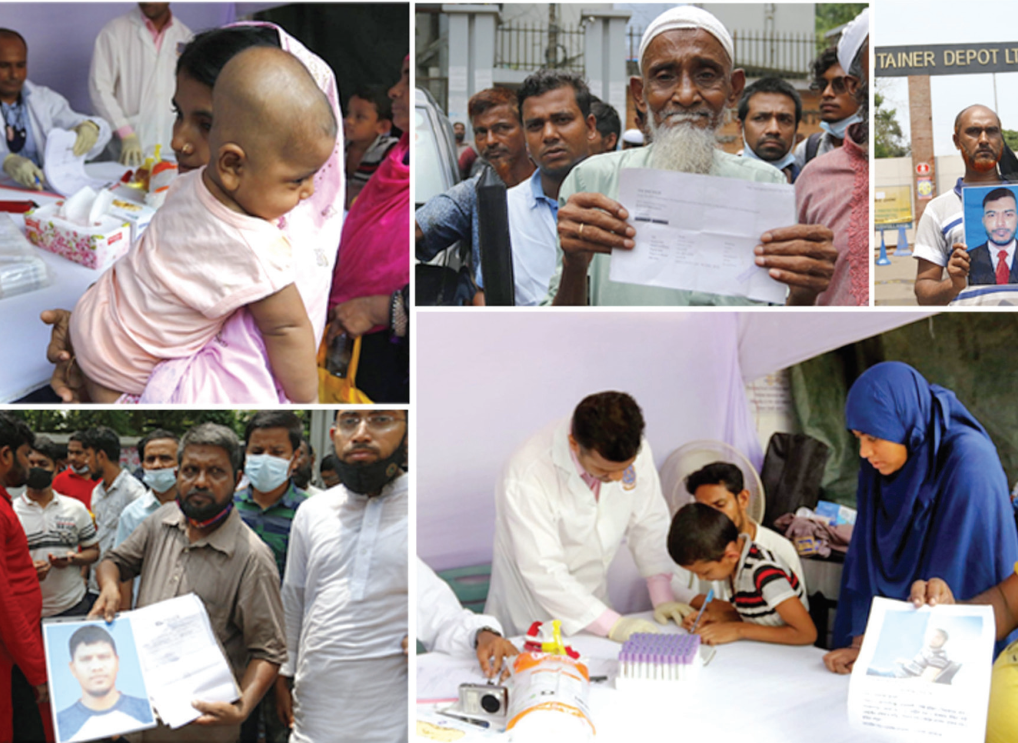 Lack of communication and transparency
None of the firefighters who rushed to BM Container Depot in Sitakunda, Chattogram, from two adjacent fire stations had any training on extinguishing chemical fires. There are 150 firefighters in Bangladesh who are trained abroad to douse chemical fires. They also have special equipment and suits. There were 11 such trained firefighters in Chattogram, but none were in Sitakunda industrial area or at Kumira Fire Station, which is the nearby fire station from BM container depot. This is what led to so many deaths and injuries of firefighters, said two high officials of Fire Service and Civil Defence. They said that there is a special fire service unit 'hazmat' trained from abroad to douse chemical fires. They work with special chemical protection suits in cases of such fire. The members of this team are stationed at the headquarters and divisional cities. As per the procedure, the firefighters begin extinguishing the blaze if that's a normal fire. In the case of a chemical fire, they would inform the hazmat unit. The officials said in Sitakunda the reverse happened. Firefighters from the two nearest stations rushed to the spot and began working to douse the blaze thinking it was a normal fire. Hazmat team members went there after seeing media reports on the explosion. The officials, however, alleged the local firefighters, without informing the hazmat team in Chattogram city, began dousing the blaze considering it a normal fire as they were not informed about chemical substances at the depot. The explosion took place due to the wrong approach in extinguishing the fire. This led to the highest number of deaths of firefighters in a single fire incident.
FIRE SERVICE'S CAPACITY IMPROVING
The ray of hope, on the other hand, is that the fire service is improving gradually. In the last three years, 60,109 fire accidents and 24,411 other accidents have been dealt with by the indomitable will and strong mentality of each firefighter, saving 84,531 lives and rescuing 5,656 people, including saving property worth Tk 5,330 crore. With the launch of 110 fire stations in between 2016-2019, the fire service is currently conducting overall activities through 489 fire stations across the country. Of these, the company has provided services to 47,649 patients in its own ambulance. In order to increase the morale of the workers and make the quality of service more dynamic, 141 people have been given medals and 474 people have been given overseas training during the same time. Modern equipment worth around Tk 28 crore has also been procured for the department. However, experts believe that the fire service needs to be more efficient in the case of chemical fires.
Laws on Paper, Not in Practice
Only due to chemical related accidents, innumerable lives are being lost in the country. In the last one century, about 250 people have died due to chemical aroused accident. After the Churihatta and Nimtali incidents, various recommendations were made by the fire service. However, none of these recommendations have been implemented for a long time. That is why the people concerned think that such a tragic incident has taken place in Sitakunda. According to the concerned, a committee of inquiry was formed in each case. According to them, the committee also gave a report after investigation. They also make various recommendations. The investigation report mentions the amount of chemicals and the speed with which the fire service had to get the fire under control. After a while the discussion stopped. Although various recommendations have been made, the authorities have no interest in implementing them.
On June 3, 2010, the first fire started from an electrical transformer in Nimtali, Old Dhaka. Later, a fire broke out in a nearby plastic factory and it took a terrible shape. At that moment the whole area was on fire. 124 people died before they understood anything. After that horrible tragedy, there was a demand to take over the chemical factory and business from old Dhaka. But it was not implemented as well. As a result, the same incident was repeated a few years later in the Churihatta area of ​​Dhaka's Chawk Bazar. When the first gas cylinder exploded, a fire broke out in a nearby building. Various chemicals were stored in that building. At the same time, there were chemical shops and warehouses around the building. At the moment of cylinder explosion, flames of fire spread in the whole area. The fire service personnel had to work hard to control the fire that broke out in the chemical shops. 60 people were burnt in that tragic occurrence. Although this accident in old Dhaka claimed many lives, no one has learned from it. Even at that time, many recommendations were again made by the fire service department to prevent such accidents. One of these initiatives was to move the chemical shops out of Old Dhaka area. Which has not been implemented till date.
After the Churihatta incident, a mobile court operation was carried out in Old Dhaka for a month. Stores containing chemicals were fined and sealed during the raid. But it did not last long, after a while the traders started the risky chemical business again. However, these were not noticed by the concerned authorities anymore.
When a fire accident occurs, there is talk of failure of various organisations. But even though various recommendations have been made by all those organisations to prevent such accidents, the assertiveness of implementing and complying with them is very low. Due to this, such incidents are happening again and again. Concerns also said that chemicals are harmful and risky. But despite some big incidents, no action was taken. Even so, owning one is still beyond the reach of the average person. Various businesses are importing chemicals and chemicals in the hope of making extra profit. However, the concerned people could not say whether there was any permission to bring or store such chemicals in the latest BM container depot in Sitakunda.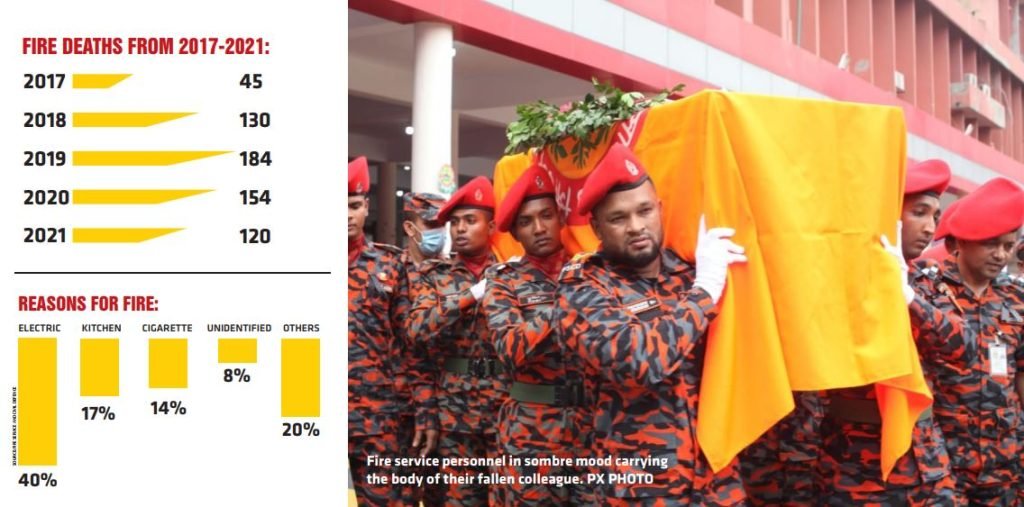 Meanwhile, fire service officials said that there were more explosions in Sitakunda than in Nimtali and Churihatta. As a result, so many casualties have occurred. Nothing like that would have happened if it had been reported that the container contained explosive chemicals. Fire service personnel worked consciously. First of all, they used to remove chemicals from that container. But after the fire broke out, no one concerned informed them, not even reported. Due to this, nine members of the fire service lost their lives while trying to put out the fire with others. In this regard, Deputy Director (Operations) of the Service and Civil Defence Department Dinmani Sharma said that such an accident occurred due to the presence of hydrogen peroxide in the incident in Chattogram. Hydrogen peroxide burns when it is in the air with fire. Not only this, with the help of fire it starts releasing oxygen. Since the mouth of the container was open, the explosion occurred. The fire service official said that the hydrogen peroxide is used in garment infections. It is also used for dyeing and cleaning clothes. The Nimtali and Churihatta incidents had different chemicals. The incident took place in Nimtali, Churihatta and Sitakunda due to different chemicals. However, in all three cases there were chemicals. Dinmani Sharma said there was no effective firefighting equipment against chemical fire were with the firefighters who rushed at the container depot in the Sitakunda incident. They were also unaware that there were chemicals in the container. He also thinks that such an incident has taken place as a result of not fulfilling the recommendations. "We have made recommendations at different times in different incidents," said the fire service official. "One accident after another is happening due to non-implementation of these recommendations from different departments. If our recommendations had been implemented in time, incidents from Churihatta, Nimtali to the latest Sitakunda would not have happened. So many lives were lost due to non-implementation of the recommendations." 
On the other hand, in the case of Nimtali and Churihatta in Dhaka, various recommendations were made by the fire. Although various promises have been made in various cases, they have not been implemented. As a result, the people of the country have no confidence in the implementation of the recommendations after all such incidents. Dhaka University Institute of Social Welfare and Research Associate Professor and Criminal Analyst Towhidul Haque said that the incident in Chattogram tragedy is another repetition of the Nimtali and Churihatta incidents. In fact, it is just a change of time and place. It is not a new thing in Bangladesh to carry out such a large scale massacre by abandoning the proper process or techniques of storage and preservation of such various chemicals. He thinks that it is extremely irresponsible and indifferent not to implement the recommendations after such incidents.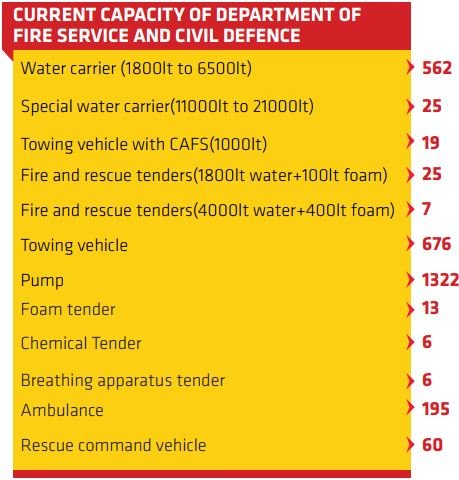 To end, the news of the latest explosion and fire at the BM container depot has already been reported in the world media. Satellite observations have revealed that the fire at BM container depot at Sonaichhari in Sitakunda effected directly over an area of ​​two and a half square kilometres and it has a far-reaching effect in an area of ​​10 square kilometres. Where the hot ash and smoke from this fire is spreading, there is a protected forest marked as an environmentally endangered area. Note that there are settlements in the vicinity of the container depot. The blast shattered the windows and doors of the houses; most homes had their televisions, refrigerators, and electric fans damaged. In addition, this chemical called hydrogen peroxide is seen to be spreading around the nearby sea coast. Residents of three nearby villages are fed up with the toxic smoke and burning smell of the chemical. Children and the elderly are suffering from shortness of breath. In hindsight, the Sitakunda fire may have caused death of many people and the permanent paralysis of the injured, it also can create an environmental catastrophe.