Major Sinha was a role model to follow and a personality worth remembering. He was also a dedicated, visionary officer who served the nation with bravery and utmost sincerity. He remained uncompromising even at the most critical juncture of his life – prior to breathing for one last time – by way of staying disciplined at its core. The man who could fire eight shots in just five seconds didn't fire even a single shot shows the sheer pedigree he had as self-controlled individual. Nashir Uddin, Md. Emran Hossain, Siam Tanjil Haque and SK Mehbub Hassan contributed to this in-depth report: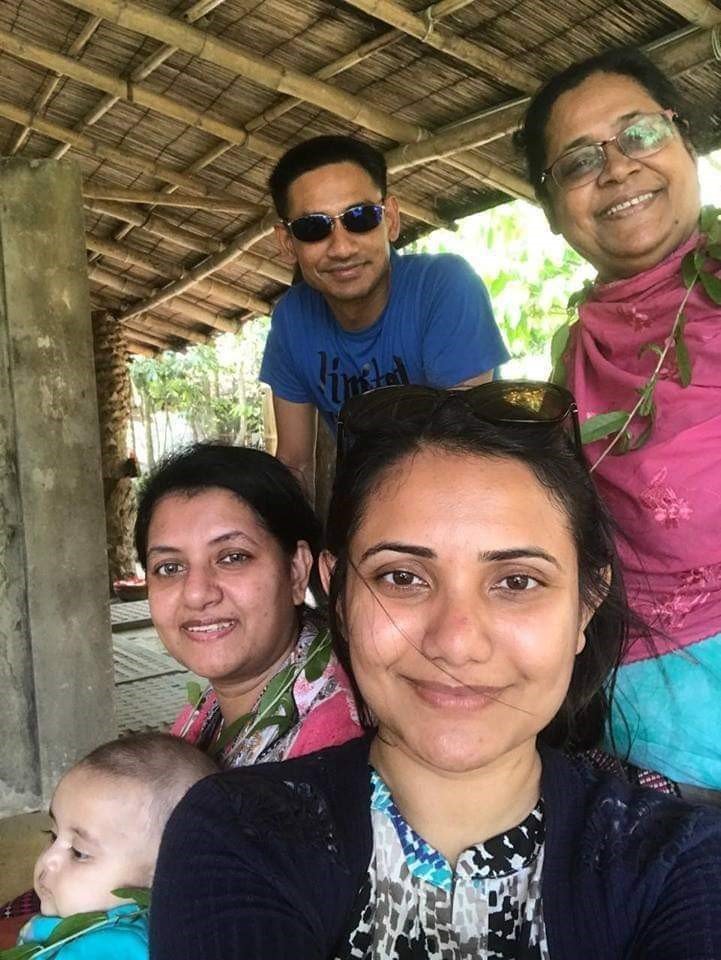 "We shall overcome because the arc of the moral universe is long but it bends toward justice," this was aptly told by Nobel laureate and America's most vocal rights activist Dr. Martin Luther King Jr. This remarkable statement of justice may sound relevant in context of Bangladesh following a recent and relatively faster delivery of court verdict, wherein people in general believe justice has been done. In the sensational case of Major (retd) Sinha Mohammad Rashed Khan's murder, the whole nation became vocal. People all over the country were moved and outraged by the death of the brave son of the soil. On social media, news media and all other relevant platforms, countrymen voiced together and demanded justice. The court finally pronounced the most-awaited verdict on January 31. People were worried whether justice would be done at all due mainly to the usually slow justice delivery system and also because the murderers were 'powerful' lawmen. Keeping that in perspective, it can be noted that the verdict was given at the earliest and justice was done as the main culprits were sentenced to death while the complainants were 'satisfied' in general.
THE BRAVEHEART WARRIOR
Major Sinha, as known popularly, was a brave soldier, an indomitable maverick, an uncaged adventurer, and a free-willed spirit with own travel docuseries in the making which were going to represent his unorthodox life, but faced with the bullets of injustice shattering all the dreams. This talented retired army officer was also a former member of the Special Security Force (SSF), an elite force responsible for providing physical security to the President, Prime Minister and the VIPs. Born in Rangamati, Major Sinha came from a respectable Muslim family with his late father Ershad Khan being a valiant freedom fighter who served as a former Deputy Secretary to the Ministry of Finance. Major Sinha was commissioned into Bangladesh Army after undergoing a successful training from the Bangladesh Military Academy's (BMA) 51st long course. Afterwards in 2018, he voluntarily retired from the Saidpur Cantonment to re-focus on his life goals. Upon retirement, Sinha started making documentary videos for his YouTube channel named 'Just Go'. But his wishes remained unfulfilled as he was shot dead by thugs in police uniform on Marine Drive Road in Cox's Bazar on 31st July 2020.
A disciplined, passionate and patriotic soul, Major Sinha took his responsibilities very seriously from the very early stage of his life. He proved this again and again during his training in army and while serving his duty both as an army officer and SSF member. It should be brought to attention that major Sinha was not any ordinarily-trained member of the Army. Rather, he was a trained commando who was capable of completely neutralizing threats by eliminating hostiles regardless of the challenges. Major Sinha received an award from the Prime Minister for his excellence, accomplishment and well-served duty. Due to the dedication he showed towards his responsibilities while in-service, he earned the most prestigious 'Presidential Sword' award. Starting from the Officer's Weapon Basic Course upon getting commissioned from the BMA, he proved his talent as well as potential. He also showed his calibre of being a reputed officer in every class while attending JCSC and other courses. His unquestionable qualifications in the practical field regardless of which set him apart from the rest. Although he left the Army due to personal reasons revolving around his interest and the goals he wanted to pursue in his life, he still finished his Staff College courses which is generally known as the PSC. This proves the level of commitment he had towards the things that he started once. Whether it's physically or mentally he was a gem of a kind. As he was a Second Lieutenant, he could have put his name in honour board at assault course of his then serving division. Be it his family or friends, Major Sinha was very highly acclaimed and popular. He had a top-notch committed passion towards his own fitness and well-being. He had a fit and lightly-built skinny body, which was stretched similar to that of a bow. Looking at his sunburnt skin colour along with a short haircut would subconsciously remind anyone of fictional heroes from the history. During his time in the defence force, Sinha was thoroughly trained in combat regardless of the predicament. Combining the training he received along with his talent in the art and all the experience he accumulated during his time in both army and SSF; he was someone who could combat multiple threats in person and tackle both armed and unarmed circumstances. With indefectible aim and precision targeting in shooting, Sinha was a veteran combat marksman- as described by his fellow officers. His possessed an eagle-eye vision which allowed him to track any abnormalities in a situation or location. This also allowed him to act in response to the presence of anything suspicious which can lead to security breaching in the most appropriate way possible. He had sharp instincts that could allow him to interpret threats regardless of the situation. He could calculate risks and hazards within a very short span of time. Due to skills like these, he was considered as a crucial member in the Prime Minister's security force as a member of SSF. In a word, Sinha received glory and prestige thanks to the skills, gallantry, and dedication he possessed and utilized towards his services, which was already distinguished from others and certainly helped him excel.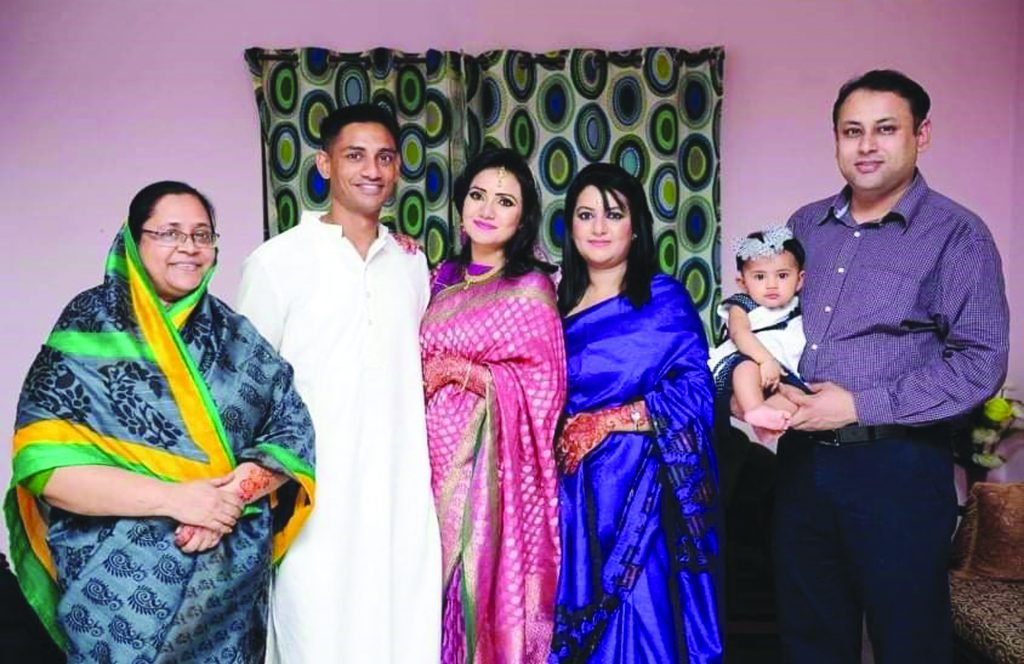 FAMILY'S FAVOURITE
Major Sinha was always very close and cordial with his family. It is known from conversations with his mother and sister that he used to leave his strong form at work. He used to give his time to relatives and friends too. He would always lend his hand to anyone in danger. Affectionately, he used to call his elder sister 'Shampoo.' The last time he went to Cox's Bazar, took a picture of a lotus flower and sent it to his sister, saying, "Shampoo, this lotus is for you." As the soulmate of every family members, he encouraged everyone to smile and love. To his mother, he was the Adnan of childhood days. He often told his mother about his desire to travel the world and used to talk about his dream of going to the Himalayas. The sobbing mother said her Adnan had patriotism in its truest, which he inherited from his war veteran father and as such he was always optimistic about the country's future. He used to tell his mother, "I want to travel around the world, but in the end I will return to my homeland. This country will be my last address." But what a cruel irony of fate! The last address of the spirited man is now in the country although his dream of traveling around the world remained unfulfilled.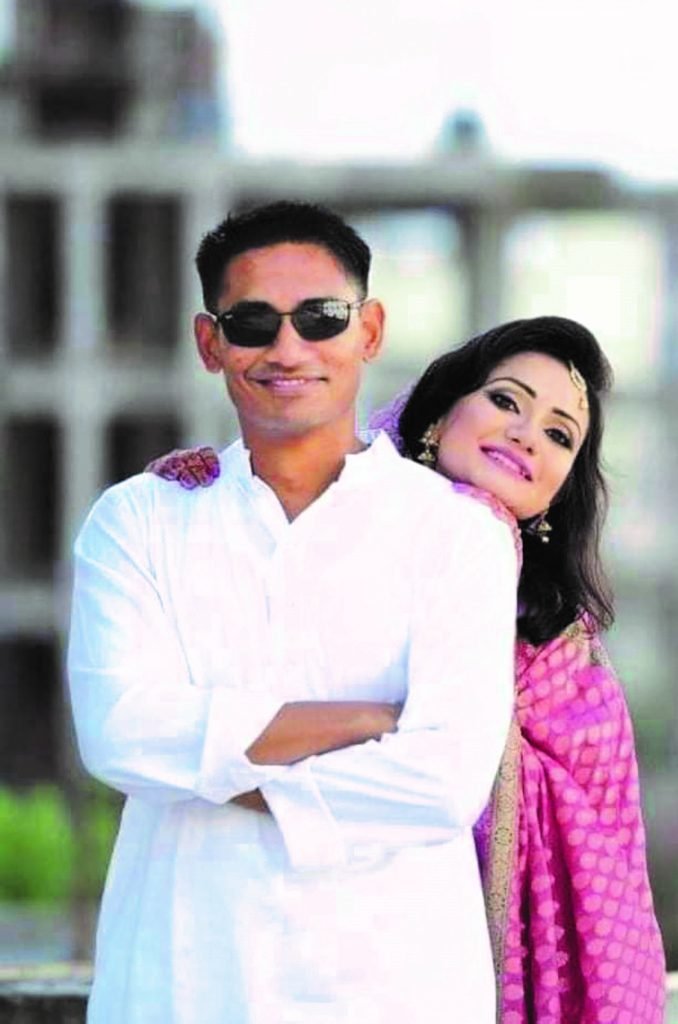 Adventurer Sinha with his travel mates
THE KNIGHT ERRANT
Sinha for some obvious reasons always felt from within that 'something' was missing from his routine life. And this was something that he had always wanted to pursue from a very young stage of life. The curious mind of Sinha along with his adventurous will in combination with robust physique thought of travelling to places and capturing moments. But this was extremely difficult under the restrictions of the responsibilities that he was shouldered with as a defence officer. Prior to that, he was engaged with top protocol national security where no one can have the luxury for even any minimal error whatsoever. All this led him to think that his side-tracking hobby might interfere with his focus on duty, commitment and responsibility. That's the primary reason why Sinha decided to take leave from the Army. The rough and tough side of Sinha was always jewelled with his well-built and fit-to-go physique. However, there's a less known side of Sinha's identity that's kept within his strong outlook. These were the dreams and aspirations he nurtured within his mind-palace. A bookworm, knowledge seeker, talented, polite and a travel enthusiast who wanted to capture the beauty of the world in his frames. This is the part of Sinha known only to his family, acquaintances, and confidants. In addition to routine activities, his indomitable wandering was everywhere from the football field to the shooting scenes. Sinha was so enthusiastic about travelling that he went out exploring Europe while on his United Nations mission leave. He also made a travel plan for China to embark on his travel series, but Sinha couldn't make the way even with his backpack ready to go.
PURSUING JUSTICE BEYOND DUTY
While filming the beautiful Cox's Bazar sites to add to his long-cherished travel diary, Major Sinha came to know about the notorious drug racket, extrajudicial killing, torture and land grabbing by the Pradeep-Liaqat gong. Sinha, being the beacon of justice that he was, without a moment's notice spared no effort to gather information from locals. Thick-skinned OC Pradeep along with his collaborators on information about such Sinha activities staged a cold-blooded plan to eliminate Sinha. A sprightly Major Sinha, unaware of the danger looming larger pushing him even closer to the edge of life, went out to document the Cox's Bazar experiences on the fateful night of 31st July 2020. At around 9:25pm, SI Liaqat of Baharchhara Police Check-post and SI Nanda Dulal Raxit of Teknaf Police Station stopped Major Sinha's car on the Marine Drive road in Teknaf. Sinha along with his assistant Shahedul Islam Shifat was inside. The policemen forcefully opened the passenger door and hauled Shifat out upon which Sinha revealed his identification. As the culprits' plan was to execute a target killing, Sinha's identification disclosure didn't reach their deaf ears. What surprising was the fact that Sinha being a trained professional did not shoot in defence, rather he cooperated with the 'on-duty' police.
SI Liaqat told Sinha, "I've seen many Majors like you. I'll now show you how the game is played." He was also quoted as saying to OC Pradeep, "Alright! I'm going to finish this scoundrel." As soon as the confirmation came, Liaqat fired bullets penetrating Sinha's chest. Even though Sinha was groaning in pain repeatedly asking for water during his last breaths, Liaqat was cruel enough to disregard his calls. After the shooting, Pradeep and Liaqat deliberately delayed admitting him to any hospital in their frantic bid to ensure Sinha's death and thereby staged a crime scene by reporting that they confiscated 22 pieces of Yaba from Sinha. What a miserable irony a former distinguished officer like Sinha had to face while pursuing justice beyond his duty!
A VERSATILE MAN ON MISSION
Major Sinha was a versatile individual having multiple expertise. He was still always a focused man on defined missions. Being a sharp shooter, he could trigger eight shots in just about five seconds. As a dedicated SSF officer, most of the time he was appointed to perform the Prime Minister's close protection duty. As speed was in his vein, he was thus passionate for driving. To this effect, he had some really exceptional tricks and skills in his armoury. In academic arena too, he was brilliant. Even as a debater he was a champion.
THE CASE AND THE VERDICT
Sinha's eldest sister Sharmin Shahria Ferdous filed a case with the Cox's Bazar judicial court against nine policemen on 5th August the same year. The accused were then in-service police Sub-Inspector (SI) Liaqat Ali and Nanda Dulal Raxit, Officer-in Charge (OC) Pradeep Kumar Das, constables Shafanur Karim, Kamal Hossain, Abdullah Al Mamun, Rubel Sharma and Mohammad Mostafa, ASI Sagar Deb, Armed Police Battalion's SI Mohammad Shahjahan and constables Mohammad Rajib and Mohammad Abdullah. On 31st January 2022, the court sentenced suspended OC Pradeep and SI Liaqat to death for the cold blooded murder of Major Sinha. Six sentenced to life term imprisonment are: suspended SI Nandadulal Rakkhit, Constables Sagar Deb and Rubel Sharma and police informants Md Nezamuddin, Nurul Amin and Ayaz Uddin. Md Nezamuddin, Ruhul Amin and Ayaz Uddin were fined Tk 50000, in default, to serve six more months in jail. The acquitted seven others are: dismissed constables Safanur Karim, Kamal Hossain, Abdullah Al Mamun, Md Rajib, Md Abdullah; dismissed ASI Liton and dismissed APBn SI Mohammad Shahjahan. Now the wait is for the execution of these killers, the wait is for the long-cherished justice that the Sinhas started pursuing.
PM'S PROMPT ACTION & POLICE-ARMY RELATIONS
Prime Minister Sheikh Hasina on 4th August 2020 made a phone call to Major Sinha's mother Nasima Akhter. The PM offered sympathy and condolences to her. The family of the slain said that the PM had said that the incident would be thoroughly investigated and also assured her of justice. The wailing mother said, "The Prime Minister phoned me and expressed her sympathy and condolences. The PM said, "I'm on the same boat like you. I've no words to console. I, too, have lost my entire family." As Major Sinha was killed by a uniformed police officer, there has been some reciprocal activity from the police and the army – boiling out of shock shrouding Sinha's sudden death. Retired army officers reacted sharply to the police after the gruesome killing. Following the death, a case was filed by the police against Major Sinha and his associates. An ill attempt was made by a vested quarter within the police to harass Shipra Debnath, one of the Sinha associates by posting a personal photo of her on Facebook. In these tense events, the government took swift action before the situation escalated. A high-level committee was constituted under the PM's direction to conduct an impartial and fair inquiry into the incident. To this effect, a joint meeting and press briefing was organized soon between the Army Chief and the Police Chief on 5th August 2020. The then Army Chief at the joint press conference said, "An investigation team is working on Sinha's murder. All those found responsible in the probe will be brought to justice. No one will be able to crack the two forces with any kind of provocative talks or spreading propaganda." The Police Chief at that time said, "There's a relationship of mutual respect, trust and confidence between the army and the police. A random incident will not deviate this. In the last 50 years, the army and the police have worked together in many crises. Even in the Covid-19 situation, the two forces are working side by side. A committee has been formed to probe into Sinha's death on the instructions of the PM. The investigation is free of any external influence. If any member of the country's disciplined forces is found involved, appropriate punishment will be given."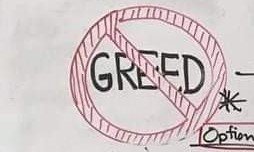 To wind up, Major Sinha was a role model to follow and a personality worth remembering. He was also a dedicated, visionary officer who served the nation with bravery and utmost sincerity. He remained uncompromising even at the most critical juncture of his life – prior to breathing for one last time – by way of staying disciplined at its core. The man who could fire eight shots in just five seconds didn't fire even a single shot shows the sheer pedigree he had as self controlled individual! His increased efforts to divulge the dark stories before the nation resulted in significant decrease of illicit drug trade in greater Cox's Bazar belt and beyond. One Major Sinha, thus, made his ultimate sacrifice by staying respectful to the call of the country. Although his family never deserved such painful circumstances, yet they are embracing the unbearable situation now. The justice High Court delivered should see the light of materialization without any delay whatsoever. Heroes live forever and so will Major Sinha. We can only show our undying respect and rich tributes to Major Sinha for his brave actions and offer prayers with condolences for his family so that they may find the strength in the solace of knowing that justice has been served. The symphony and the legacy Major Sinha hatched are not to get buried with his body, rather will live on in the hearts of every passionate patriot.