COP28 President Dr. Sultan Al Jaber addressed a record number of ministers and delegations from around the world at the opening session of Pre-COP, declaring that the international community needs to unite on climate action and that "we have to come through. We must unite. We must act. And we must deliver in Dubai."
Pre-COP, taking place today and tomorrow in Abu Dhabi, is a preparatory meeting of ministers and negotiators ahead of COP28. This year's event has seen record attendance, with 70 ministers and over 100 delegations coming together in the UAE capital, more than double the normal number of participants for a Pre-COP.
Call for Unity in Divided World
Recognizing the current global divisions, the COP28 President emphasizes the imperative for global unity in tackling climate change. He underscores the urgency of conveying a clear message of hope, solidarity, stability, and prosperity, highlighting the international community's ability to deliver and maintain the 1.5-degree target.
Dr. Sultan Al Jaber's remarks shed light on the progress achieved since the Paris Agreement, moving from a potential four-degree warming scenario to a more manageable two to three degrees, as per the latest reports. However, he sternly warns that though the world is headed in the right direction, the pace of change is still insufficient.
The President calls upon all participating parties to improve their commitment to formulating climate agreements, emphasizing the need to move beyond short-term thinking, discard excuses and delays, and shift self-interest to common interest. He believes that this process can reaffirm the efficacy of multilateralism and instill the confidence to fulfill our collective responsibility in addressing the climate crisis.
Questioning Leadership in the Face of Climate Change
In response to concerns surrounding his suitability for the role, Al Jaber sought to assure industry figures at an oil conference in early October. He called upon them to demonstrate their centrality in finding solutions and emphasized the need to quell skepticism by harnessing scale, capital, and technology to yield results.
However, the crux of the matter lies in the track record of oil companies at climate summits in recent years, primarily characterized by obstructing progress. In a forthright op-ed published in July, Christina Figueres, former head of the UN Framework Convention on Climate Change and a key figure in the Paris Agreement, decried fossil fuel companies for their unconstructive role in the energy transition. Instead of championing clean energy policies, they continued to lobby for their interests while exploring new fossil fuel sources. In essence, they persist as part of the problem and appear resistant to transformation.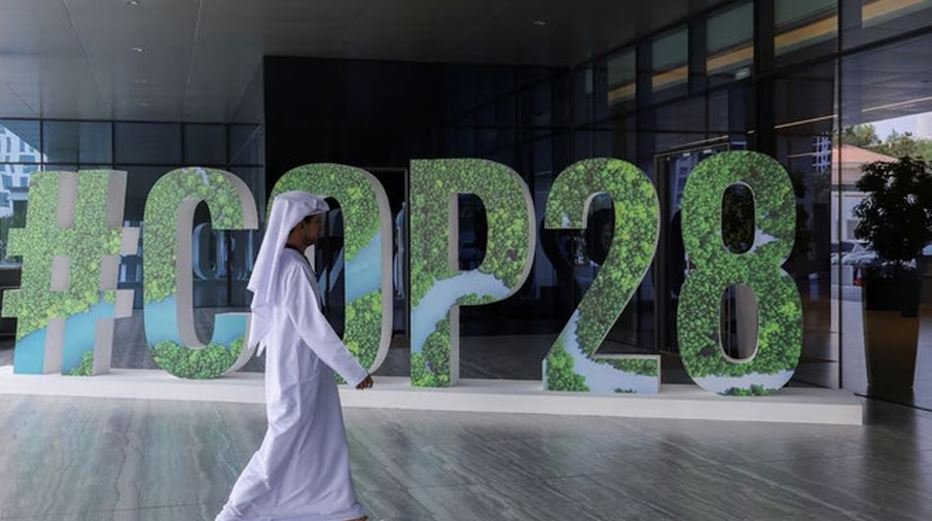 Persistent Patterns of Obstruction and Delay
Dr. Al Jaber acknowledges the need to reduce fossil fuels, but the fossil fuel industry's leaders, like OPEC's Haitham Al-Ghais, resist change. This reluctance mirrors past industry behaviors. Tobacco companies hid cigarette-cancer risks for decades, and automakers delayed pollution controls. Today, VW's emission scandal and lawsuits against oil giants, like ExxonMobil, highlight a pattern of deception and climate change denial.
ExxonMobil's internal documents from 2006 to 2016 show efforts to sow doubt on climate science, even after the Paris Agreement. Notably, Rex Tillerson, who led ExxonMobil during this period, later served as U.S. Secretary of State when the country withdrew from the Paris Agreement (2017-2018). These examples question the fossil fuel industry's commitment to genuine change.
Demanding Accountability at COP28
It's evident that any progress made in curbing carbon emissions has occurred independently of fossil fuel companies, rather than due to their initiatives. The growing affordability of renewable technology stands as the primary catalyst for the potential leveling off of carbon emissions. This burgeoning industry directly challenges the dominance of fossil fuels, leaving oil companies with a limited role, largely centered around the production of essential materials like plastics.
To ensure that COP28 doesn't devolve into mere symbolism, the appointment of an oil executive as its president must be complemented by tangible actions, rather than relying on speculative solutions such as carbon capture. If Dr. Al Jaber can deliver on this front, it would represent a significant achievement. Nonetheless, the accountability of oil companies for their commitments remains crucial. As is the case with other major industries, they have repeatedly demonstrated a willingness to perpetuate products known to be environmentally detrimental, necessitating stringent oversight to ensure they adhere to their promises.

What is COP28?
COP28, hosted in the United Arab Emirates, signifies a momentous step in global cooperation, providing a crucial opportunity to unite, implement necessary changes, and expedite our environmental advancements. This conference will place significant emphasis on an all-encompassing approach to climate action to ensure that no one is left behind.
At the heart of all initiatives during COP28 lie the core principles of transformation, solidarity, practicality, and inclusiveness. It is imperative that this COP serves as a platform for concrete actions and remains accessible to everyone.
COP28 in the UAE is scheduled to occur from November 30 to December 12, 2023, at Expo City in Dubai, United Arab Emirates.