The medication functions by inhibiting the activity of two viral proteins, which hinders the virus's ability to replicate. Importantly, all participants in the trial experienced good tolerance of the drug
In a groundbreaking development, Johnson & Johnson (J&J) has revealed promising results from a small-scale human challenge trial for a dengue fever pill. This trial suggests that the newly developed medication could provide protection against a severe form of dengue, a significant health threat on the rise. The announcement came during a presentation at the American Society of Tropical Medicine and Hygiene Annual Meeting in Chicago, shedding light on a potential game-changer in the fight against this disease.
Marnix Van Loock, the head of emerging pathogens research for J&J's Janssen division, hailed this innovation as "the first ever to show antiviral activity against dengue." This is a significant milestone because, as of now, there are no specific medicines available for treating dengue. This promising development offers hope for millions affected by the disease worldwide.
The Human Challenge Trial
Human challenge trials are a pivotal part of advancing our understanding of pathogens and developing vaccines and treatments. In collaboration with the Johns Hopkins Bloomberg School of Public Health, Johnson & Johnson conducted a trial involving ten volunteers. These individuals received a high dose of J&J's experimental pill five days before being exposed to a specific strain of the dengue virus. They continued taking the medication for 21 days after exposure.
The outcomes were truly remarkable. Six out of the ten participants displayed no detectable dengue virus in their blood following exposure to the pathogen. Equally promising was the absence of any indications that their immune systems had reacted to the viral infection during an 85-day monitoring period. In contrast, the five individuals in a placebo group, who were also exposed to dengue, exhibited detectable virus levels when tested. The trial participants received standard medical care as needed, and the virus used was a weakened version, minimizing symptoms.
Moving Forward
This early success has laid a robust foundation for the next stages of research. J&J is now poised to move forward with Phase II trials to assess the pill's effectiveness in preventing all four dengue virus types in real-world settings where the disease is prevalent. Following the successful prevention trials, the drug will be evaluated as a potential treatment for those already infected.
The drug operates by blocking the activity of two viral proteins, effectively hampering the virus's ability to replicate. Furthermore, it was well-tolerated by all trial participants, instilling hope for minimal side effects in the future.
Ensuring Access in Low- and Middle-Income Countries
While this breakthrough brings hope, it also poses a significant challenge – ensuring that the new drug, if proven effective on a larger scale, is accessible to those in low- and middle-income countries where it is most needed. This concern echoes the challenges faced by the dengue vaccine endorsed by the World Health Organization earlier this month. Marnix Van Loock assured that they are actively working on addressing this challenge, although it's still in the early stages.
The development of an antiviral pill for dengue fever marks a critical turning point in the fight against this devastating disease. With ongoing research and further testing, we may be one step closer to a dengue-free future.
Recent trials in Bangladesh
On September 28, a trial for a dengue vaccine was carried out successfully for the first time in Bangladesh. The trial, led by researchers from the International Centre for Diarrhoeal Disease Research (icddr,b) in collaboration with Vermont University's Larner College of Medicine in the United States, was announced as successfully completed by icddr,b.
The results of this clinical trial, along with the accompanying study, have been published in the renowned international journal Lancet. The vaccine has been named TV-005, or Tetravalent.
The experimental application of this vaccine has demonstrated its effectiveness against all four existing types of dengue virus – Den-1, Den-2, Den-3, and Den-4. Remarkably, a single dose of this vaccine is sufficient for dengue protection.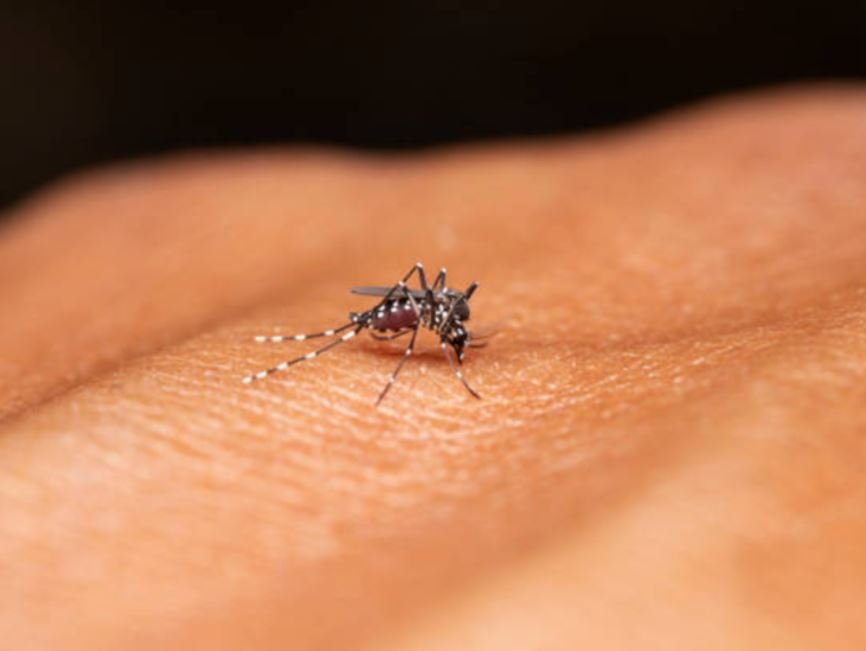 Notably, the vaccine's experimental application has shown that a single dose can provide protection against dengue, offering hope for simplified prevention strategies. However, as the researchers wisely caution, further research is imperative to comprehensively assess the vaccine's safety and effectiveness. This momentous achievement marks a significant step forward in the global fight against dengue, and ongoing research endeavors will continue to illuminate the path towards a dengue-free future. This year (2023), dengue has emerged as an epidemic in Bangladesh. According to data provided by the Department of Health, 237,251 dengue cases have been reported thus far in the year, with a tragically high toll of 1,158 fatalities.
Collaborative Efforts to Combat the Diseases
Governmental and non-governmental entities have implemented determined measures to combat this ailment. Various hospitals have undergone reorganization to better serve patients, government agencies have prioritized data collection and its efficient use to meet vital needs, and comprehensive public awareness campaigns have been initiated through websites and social media platforms.
Additionally, vital test kits have been provided to healthcare facilities, and healthcare practitioners have undergone thorough training in triage and patient care, further strengthening the collective endeavors to address the disease.
In summary, the recent breakthrough in dengue research by Johnson & Johnson presents a promising avenue in the fight against this debilitating disease. The successful human challenge trial for their dengue fever pill offers hope for both prevention and treatment. Furthermore, ongoing collaborative efforts and innovative research, such as the recent successful dengue vaccine trial in Bangladesh, signal a significant step forward in the global battle against dengue. While challenges remain, the collective determination of governmental and non-governmental entities, healthcare practitioners, and researchers illuminates a path toward a dengue-free future, underscoring the power of collaborative action in the face of emerging health threats.