Artificial intelligence (AI) has long been the subject of both fascination and fear. A pervasive belief that AI is conspiring against humanity has fueled public skepticism. Addressing this perception, the United Nations recently convened the AI for Good conference in Geneva. The event aimed to highlight the positive potential of AI in addressing global challenges and featured an array of humanoid robots, including Ai-Da, Grace, Sophia, Nadine, and Mika.
One intriguing aspect of these androids caught attention; their uniformly female design. The question of why creators often gravitate towards feminine features in AI design remains a puzzle. Some argue that this choice reflects a deep-seated gender bias, while others suggest a more innocent reason – the designers themselves serving as models.

Gender Bias and Unconscious Preferences
Nadine, for instance, was modeled as a "robot selfie" by creator Nadia Magnenat Thalmann. Similarly, Geminioid, the sole male robot at the conference, bears an uncanny resemblance to its creator, Japanese roboticist Hiroshi Ishiguro. The link between creators' personal identities and robot design raises questions about the role of unconscious biases in shaping AI's appearance.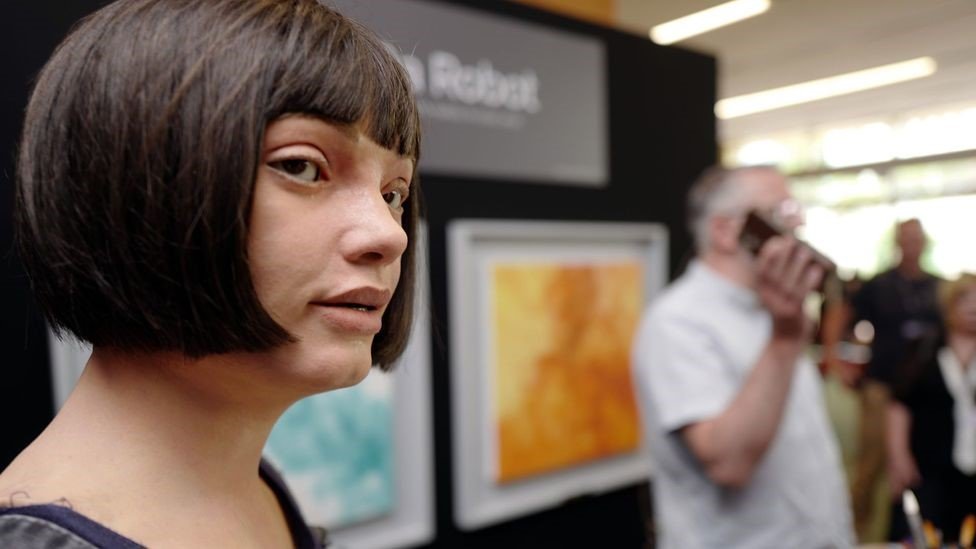 Amplifying Underrepresented Voices
The conference featured Ai-Da, a multifaceted AI capable of artistic expression. According to Lisa Javi, head of operations for the Ai-Da Project, the decision to present Ai-Da with a predominantly female appearance aimed to amplify underrepresented voices in both art and technology. By portraying Ai-Da in a female form, the creators sought to empower women in fields where their voices often go unheard.
The Voice Factor
Women like a female voice far more than they admit, and men say they greatly prefer a female voice on questionnaires
Research by Carl McDorman, an expert in robotics and human-computer interaction, delves into the preference for female voices in AI systems. His findings suggest that women favor female voices, while men's reported preferences often differ from their true feelings. Female voices, McDorman posits, might better suit both genders due to this phenomenon. This points to the intricate relationship between human psychology and AI design.
A Complicated History
However, the history of AI voice systems complicates the narrative. Early voice assistants like Siri and Alexa were endowed with female voices, ostensibly based on research like McDorman's. Yet, he believes that major corporate decisions might have been made independently and later justified using such research. This underscores the subtle manipulation that can shape AI's public image.

Unconscious Bias and Technological Comfort
McDorman contends that societal expectations and unconscious biases likely shape designers' choices. The service-oriented roles of AI, he argues, may subconsciously associate with gendered stereotypes, potentially portraying sexism. Kathleen Richardson, an ethics and culture of robots and AI professor, suggests that making humanoid robots less threatening and more comfortable aligns with designers' intentions. The drive to diminish robots' intimidating presence drives their female forms, reflecting broader concerns about the increasing role of technology in our lives.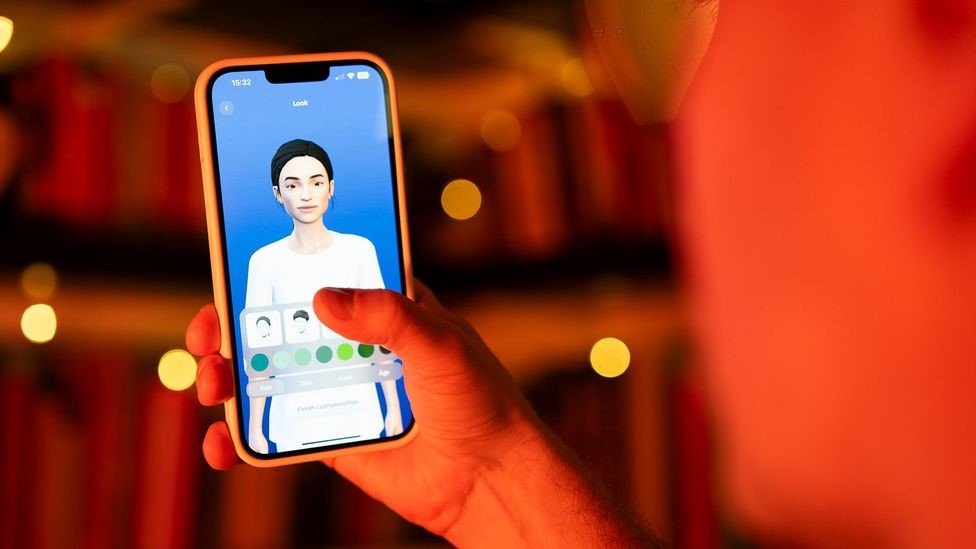 Exploring Ethical Boundaries
Yet, amidst the aesthetic debate, a more unsettling concern emerges: the potential objectification and sexualization of robots. The increasing normalization of relationships with robots, particularly for sexual purposes, raises ethical questions. Richardson warns that this trend could distort notions of genuine human relationships, prompting broader discussions on the implications of human-robot intimacy. The boundaries between the artificial and the human become increasingly blurred, evoking questions about humanity's moral compass.

The Future of Robot Design
In this age of rapidly advancing technology, the design of AI robots poses multifaceted challenges. The gendered nature of their features underscores broader societal biases, but it also taps into human psychology and perceptions of comfort. While the allure of female AI remains, the true question remains: how far will humanity go in blurring the lines between the artificial and the human? As technology evolves, society must grapple with the implications of its creations, shaping a future where human values and ethical considerations are central in the development of AI.