The globe is grappling with a range of challenges, one of which is the persistent threat of war that has the potential to escalate into a full-scale conflict. The recent Russian invasion of Ukraine has demonstrated that such threats can quickly become a reality, heightening concerns over the potential for other conflicts to erupt, such as an Israeli attack on Iran or a Chinese invasion of Taiwan in the future. If these threats were to become a reality, they would result in unprecedented destruction and emergency situations. In this backdrop, what would be our government's emergency crisis management initiatives, writes MOHAMMAD RAFIUL HASSAN.
The world is currently facing a significant crisis with multiple challenges. The COVID-19 pandemic has caused unprecedented damage globally. As the world slowly recovers from the pandemic, the Russia-Ukraine war has added a new layer of complexity, pushing the world into a deeper crisis. The war, which was initially expected to be brief, has already lasted for a year as of February 24. Unfortunately, there seems to be no end in sight for this conflict, as it has become more than just a dispute between two nations. It has now become a psychological battle that has spread to major superpowers, with Europe and America supporting Ukraine's forces against Russia. The negative consequences of this war are being felt by everyone worldwide, including food and energy shortages and economic crises. A world already shaken by war may have to brace for even more turmoil. In addition to the Russia-Ukraine conflict, there is ongoing tension between Iran and Israel in the Middle East. The two nations have a long history of hostility and are determined to eliminate each other for years, with ongoing proxy wars. The recent collapse of Iran's nuclear deal with the West has heightened the possibility of a full-scale war between Iran and Israel. If such a war were to occur, it would have a destabilizing effect on the entire Muslim world, including the Middle East. The impact of such a conflict would be unimaginable.
You Can Also Read: POWERPLAY IN THE MIDDLE-EAST: LOOKING BEYOND THE LENS OF WESTERN WORLD
Along with the ongoing crises in the Middle East and Europe, tensions have also emerged in Asia, where the rising superpower China is eager to assert its dominance. This competition for power between China and the United States has raised concerns about the possibility of another war. The recent tension between the US and China over Taiwan is just one example of how the superpowers are preparing for potential conflict in Asia. The entire region could become a fertile ground for war at any moment, and other major powers in the area may become involved as well. It is challenging to predict where the impact of such a conflict would end and how severe it would be The ongoing global crises, including the possibility of wars, have resulted in instability in the international food, energy, and financial sectors. Unfortunately, the impact of these crises has already affected Bangladesh, with economists predicting an economic crisis on the horizon. The situation is likely to worsen in the coming days as many economic indicators have weakened. For example, foreign exchange reserves have decreased, and there is an increasing energy and electricity crisis. There are also concerns about a potential food crisis, which is a global issue that is affecting Bangladesh as well. The Prime Minister has warned the country about the possibility of famine, highlighting the severity of the situation.
"Bangladesh is under discomfort to some extent due to the global situation, but the country is under no crisis"

-Dr Shamsul Alam
State Minister for Planning
Despite the ongoing global crises, there is some hope for Bangladesh's economy as exports and expatriate earnings have rebounded after a long period of decline. As a result, the country's foreign currency reserves have increased slightly from 32.22 billion to 32.60 billion in February compared to the previous month. Bangladesh has also performed better than its neighbours India and Pakistan during these difficult times. Additionally, Bangladesh has received expected loans from the International Monetary Fund, providing further support to its economy.
State Minister for Planning Shamsul Alam has expressed optimism about the current economic situation, stating that although there is some pressure in the economy, there is no reason to panic. He believes that the current economic indicators are not at a level that should lead to despair. The government is also taking measures to address the upcoming food crisis by looking at the agricultural production system, he assured.
Given the current war situation in Europe and the upcoming war situation in the Middle East and Asia, it's difficult to forecast a positive outlook for the world economy. Many experts fear a global recession is on the horizon, and the International Monetary Fund (IMF) agrees. Global growth is expected to slow further, while inflation and crises in food, energy, and finance will likely deepen. The question we must ask ourselves is how well we can handle the current crisis and whether we're prepared for the possibility of an even deeper crisis. Before we explore these questions, let's examine the events that could lead to such crises.
IRAN-ISRAEL HOSTILITY: AN IMMINENT WAR?
The tension between Iran and Israel has been escalating, with both countries engaging in covert operations against each other. On January 28 of this year, Iran thwarted a drone attack on strategic military locations in Isfahan, which was believed to have been orchestrated by Israel. On the same night, a massive fire broke out at an oil refinery in Tabriz, Iran, and although investigations are underway to identify the cause, it cannot be ruled out that this was part of a possible well-orchestrated Israeli attack.
In July 2022, Iran arrested a sabotage team of Kurdish fighters working for Israel, which it claimed was a Mossad cell, who had planned to carry out attacks on sensitive sites in the country. In April 2021, a power outage resulting from a planned explosion hit Iran's Natanz uranium enrichment site, causing damage to its electrical distribution grid. Israel is suspected to be behind this attack.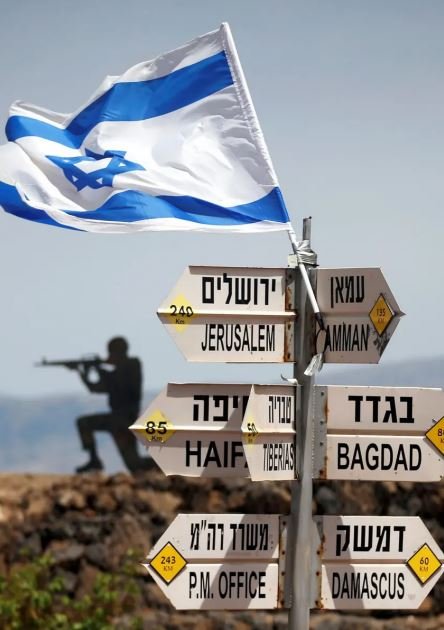 In November 2020, an eminent Iranian nuclear scientist, Mohsen Fakhrizadeh, who was considered the father of the nuclear programme of Iran, was assassinated in a sophisticated attack. Remotely controlled weapons were used to spray his car with bullets, and it is widely believed that Israel was behind the attack.
Digital infrastructure has also been targeted repeatedly. The Tehran City Council blamed Israel for a cyberattack on the city government, and a few days later, the passport control system of Tehran International airport failed.
Although Israel has never admitted to any attacks, it has long been accused of engaging in a shadow war with Iran, allegedly aimed at slowing down Iran's nuclear programme. Despite this, experts doubt whether Israel's alleged involvement has actually had any impact on Iran's nuclear efforts.
While some attacks may have delayed certain aspects of the programme in the short term, Tehran has often responded by escalating its nuclear activities, suggesting that the attacks have been largely unsuccessful in achieving their goal.
With the nuclear deal on the verge of failing, tensions between Iran and Israel continue to escalate, and the possibility of further escalation cannot be ruled out. Israel has declared that it will not allow Iran to develop nuclear weapons, and the US has pledged to use all available means to stop Iran.
This could lead to further covert attacks by Israel on strategic military locations inside Iran, potentially prompting a wider military escalation. Israel has openly discussed its approach called the "Octopus doctrine," which was implemented during the regime of former rightwing Prime Minister Naftali Bennett, aimed at attacking defence sites inside Iran and weakening its capabilities from within. It is possible that current Prime Minister Benjamin Netanyahu is continuing this strategy, given the recent style of attacks on Isfahan defence sites.
This recent surge in covert attacks by Israel on key strategic military locations inside Iranian territory has raised concerns among Middle East experts about the potential for further escalation of tensions between the two countries. This is especially concerning given the hawkish rhetoric from Israeli politicians and defence officials, as well as their ally, the United States, over the past few years.
If the Israeli attack causes limited damage, it is plausible that Tehran may use the victim card and escalate its nuclear programme further, possibly leading to withdrawal from the non-proliferation treaty, rather than responding militarily. However, if the attack is more successful, the risk of a wider war is quite likely, with Iran's partners participating in retaliatory attacks against Israel, potentially leading to further conflict in the region. Overall, the ongoing tension and covert operations between Iran and Israel pose a significant threat to regional stability and have the potential to escalate into a full-scale conflict.
TAIWAN – A POTENTIAL BATTLEGROUND FOR US & CHINA
The relationship between the United States and China has significantly deteriorated in recent years, largely due to a range of issues such as human rights abuses against Uyghur minorities in Xinjiang, China's crackdown on prodemocracy movements in Hong Kong, increased coordination between the US and Taiwan, and allegations of Chinese espionage and hacking.
Regarding Taiwan, Chinese President Xi Jinping has expressed a desire for "peaceful reunification" with Taiwan, but only a small percentage of Taiwanese people support this goal according to the most recent survey data from Taiwan's National Chengchi University. As a result, some experts believe that force may be China's only option if it wishes to achieve reunification.
The United States had previously acknowledged the Chinese position that there is only one China, which includes Taiwan. However, President Joe Biden has made statements suggesting a departure from this policy, stating multiple times that the US would defend Taiwan if China were to attack, which has escalated tensions between the two countries. In 2021, China flew a number of military aircraft into Taiwan's Air Defence Identification Zone, which many viewed as a warning.
Tensions escalated significantly in August 2022, when US House Speaker Nancy Pelosi visited Taiwan. China responded by taking several aggressive actions, including firing ballistic missiles near Taiwan. China then significantly increased military drills around the island, which sparked concerns that the situation could escalate into a full-scale war. While the war games eventually wound down, the incident served as a stark reminder of the fragile nature of the situation in Taiwan.
Now, one of the major concerns for analysts in the United States is the potential for conflict to arise from China's increasing military capabilities and assertiveness, particularly with regards to the deteriorating cross-strait relations. This conflict could lead to a confrontation between the United States and China, and many fear that the region could become a key area for escalation in the growing competition between the two superpowers. The possibility of war has become increasingly prominent, as China has not ruled out the use of force to achieve reunification with Taiwan, and the United States has not ruled out defending Taiwan if it were to come under attack.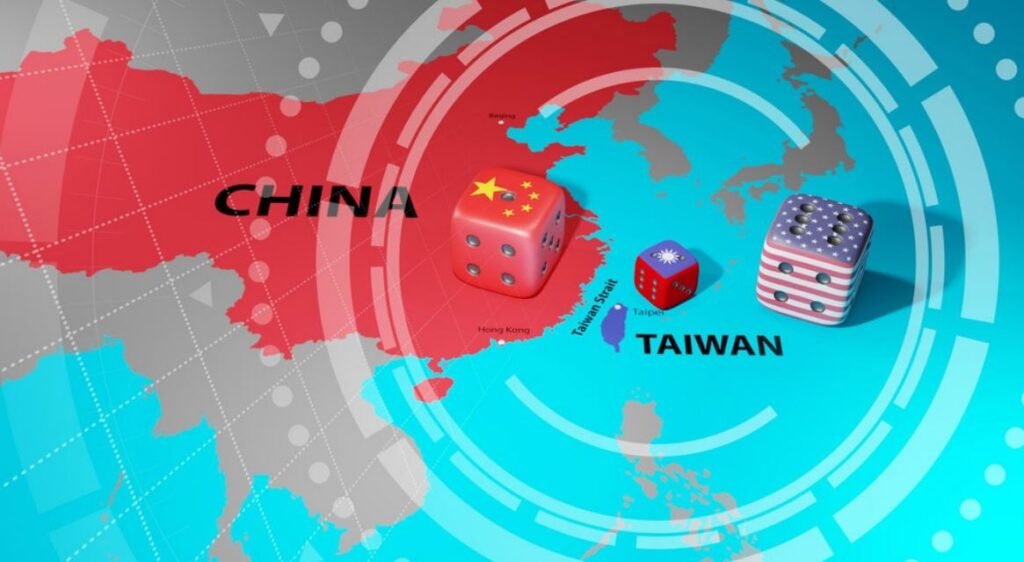 However, experts have differing opinions about the likelihood and timing of a Chinese invasion of Taiwan. The top U.S. military commander in the Indo-Pacific warned that China may attempt to invade Taiwan within the next few years, while the head of the Air Mobility Command, General Mike Minihan, has warned of a potential conflict with China as early as 2025, most likely over Taiwan. He has also urged his commanders to ensure maximum operational battle readiness this year, with the primary goal being to deter China and, if necessary, defeat them.
In this backdrop, the United States currently provides weapons to Taiwan to enhance its selfdefence capabilities. In 2022, US President Joe Biden signed a defence spending bill, which included up to $10 billion in assistance for Taiwan. A growing number of US lawmakers have called for increased aid to Taiwan, including direct military assistance, citing the recent invasion of Ukraine by Russia as a stark reminder of the need for early preparation.
In fact, the Russian invasion of Ukraine has demonstrated that threats can quickly become reality, and this has heightened concerns over the potential for a Chinese invasion of Taiwan in the future. In such case, an all-out war between the US and China, the technological advances in military capabilities mean that the destruction could be widespread and catastrophic. The world would be divided, and it would be difficult to imagine the boundaries of such a conflict, which would likely result in the crashing of the global economy. It could even escalate to an all-out nuclear exchange, resulting in the destruction of everything.
WAR AND ITS RIPPLE EFFECTS
A war is an enormous human tragedy, with ripple effects that extend far beyond its borders. Major conflicts push millions of people into poverty, creating the cost-of-living crisis. Food, fuel, and finance are the three main areas that are affected mainly in any war crisis.
The conflict in Europe has caused significant geopolitical turbulence and has had a wide-ranging impact on the global economy. It has brought the world's economy to a standstill, forcing governments and individuals to draw on their reserves. One of the most significant effects of the conflict has been the disruption of the global supply chain, resulting in rising costs and catastrophic food shortages around the world.
Global food markets are highly concentrated, both in terms of supplies and reserves, with Russia and Ukraine supplying about 30% of the world's wheat and barley before the war. Many countries, including some of the world's most vulnerable and impoverished, relied on these two countries for more than half of their wheat imports. As a result, the global supply of food can be easily derailed during crises like the war in Ukraine, leading to high costs. For instance, insurance premiums for vessels operating in the Black Sea have skyrocketed, further increasing the prices of staple foods. The ongoing conflict has already led to record levels of acute food insecurity, which are expected to worsen significantly. The U.N. World Food Programme (WFP) has projected that acute hunger will increase from 276 million to 323 million. Consequently, many are concerned about the possibility of a recession or famine in the coming days.
"Unprecedented price surges mean that for many people across the world, the food that they could afford yesterday is no longer attainable today. This cost-of-living crisis is tipping millions of people into poverty and even starvation at breathtaking speed and with that, the threat of increased social unrest grows by the day."

– Achim Steiner
UNDP Administrator
Inflation has increased, and the prospects for global economic growth have been significantly reduced. In fact, due to the impact of the war, the World Bank recently revised its global growth forecast for 2022 from 4.1% to 3.2%. The rising cost of basic necessities, such as food and energy, is a major concern for people around the world. Sanctions on Russia and the suspension of gas deliveries to EU member states have also led to sharp increases in energy prices, negatively affecting households and increasing living costs globally.
World Bank President David Malpass has expressed concern about the slowing global growth, which he believes is likely to persist, with devastating consequences for emerging market and developing economies. According to Rizwanul Islam, a former adviser at the International Labour Office in Geneva, the growth of the US economy has already stalled, and Europe's GDP growth is virtually nil. Furthermore, China's growth has dropped significantly, which will have ripple effects on the rest of the global economy, including Bangladesh.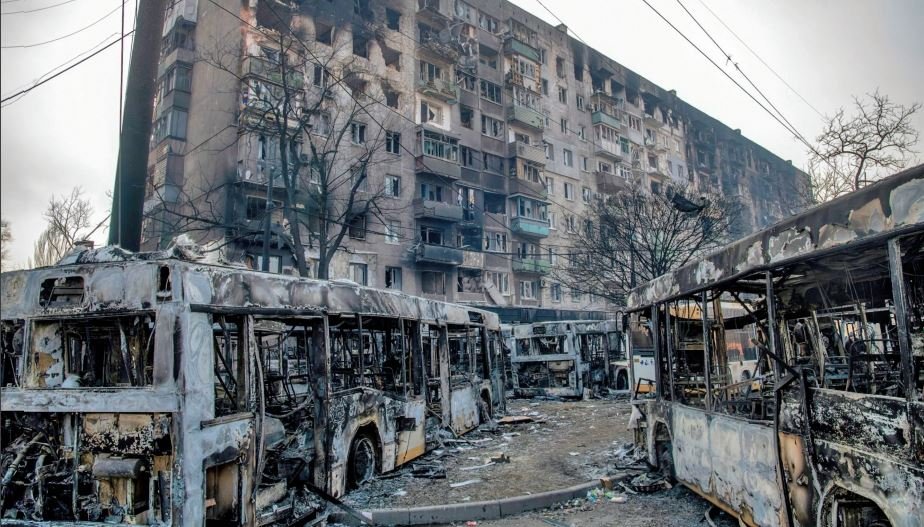 GOVERNMENT'S EMERGENCY CRISIS MANAGEMENT
Food Sector
The Food and Agriculture Organization (FAO) has projected an alarming food crisis for Bangladesh last year, emphasizing the urgent need for building a strong and inclusive food system to tackle this crisis. If such a danger comes, how ready Bangladesh is to deal with it?
As experts view, if we want to tackle the food crisis in Bangladesh, we must focus on local production, provide incentives to producers, deliver timely fertilizer and seed supply, and irrigation. Truly, it is difficult to meet the demand by importing food products in this country of huge population. So, we have to face any difficult situation by increasing our domestic production.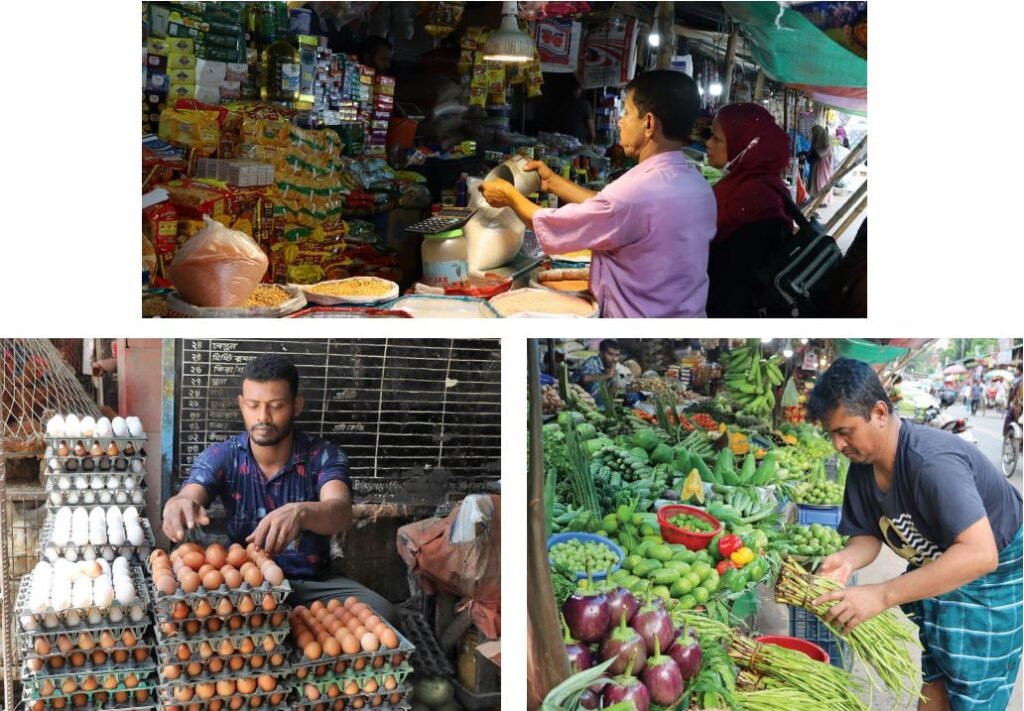 Realising the situation, Prime Minister Sheikh Hasina has repeatedly urged the country people to be ready for the worst situation if it comes. She emphasized that every inch of the country's arable land must be used for food production. She also called upon the public to stop wasting food and try to produce as much food as possible. However, it is important to acknowledge that higher productivity can be achieved through investment in innovation and development. Bangladesh's scientists have already made important contributions to the agriculture sector, such as developing watertolerant varieties of rice. It is essential to continue to support and fund research efforts to find new and innovative ways to increase yield and use land more productively.
With high fuel and fertilizer prices, farmers are finding it challenging to grow food, and therefore, subsidies for food production should be provided. The government must ensure that small farmers receive such subsidies and a fair procurement price for their produce.
Economist Amartya Sen has demonstrated that famines have often occurred not due to a lack of food supply, but rather because people lacked access to food. Therefore, it is essential for governments to address this issue. During critical times, it is crucial to support poor and low-income families and ensure that there is an adequate supply of affordable food in the open market. Direct cash support should be provided to vulnerable people so that they can purchase food and avoid going hungry.
In this regard, the government is trying help country's poor people supplying products through the Trading Corporation of Bangladesh (TCB). However, many have opined that monitoring should be increased on the food that is being given to one crore families through the TCB and this number should also be increased.
Finally, there is a need for appropriate policies and strong institutions for procurement, marketing, and distribution of food to ensure food security. Broader reforms are needed in case of land, pricing, subsidy and fiscal policies to have a modern agriculture sector.
Energy Sector
As everyone knows, the global market for fuel, gas, and oil is highly sensitive. Therefore, it is not unusual for any significant conflict to cause volatility and increased costs in this market. The government is considering various measures to address the energy deficit and potential future crises in this sector. In the short term, the government has encouraged people to be more conscious of their energy use and to adopt energy saving measures at both the public and private levels. In the long term, increasing energy production is the primary goal. The government's far-reaching initiatives, including the establishment of Payra, Rampal, and Ruppur power plants, have shown positive results, but efforts should also be made to reduce system losses and waste in order to save energy.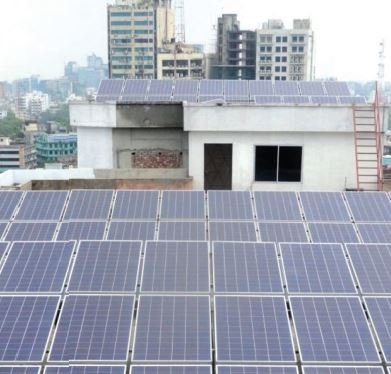 Taking into account the future global crisis, experts are of the opinion that all avenues for immediate exploration of both onshore and offshore gas and oil prospects need to be undertaken. Here, the government seems to be active in extracting domestic resources. Official sources said that the government is taking initiatives to explore new gas wells and upgrade the existing wells. Also, the ongoing crisis prompted authorities to adopt fast track projects exploring solar energy. The government also exempted tax on solar panels and continued grants and concessional loans for renewable energy expansion in the country. Experts also suggest the wind power could be another major source to negate the crisis. They say Bangladesh has good potential for harnessing renewable energy sources such as solar, biomass, wind, and mini hydropower. The government officials confirmed that three projects were underway to promote wind power in southern coastlines of the country.
Many view that Bangladesh should consider the adoption of green and sustainable energy practices, in line with other countries around the world. Electric vehicles (e-vehicles) have gained popularity in this regard. Nasrul Hamid, the State Minister for Energy, has stated that the government is taking steps to establish charging stations for e-vehicles, which would be a significant development. Additionally, the Ministry of Road and Transport is currently discussing policies related to e-vehicles.
In addition to domestic measures, it is essential for the government to seek a diplomatic solution to the current crisis and explore alternative sources of fuel. The Ministry of Foreign Affairs has announced that Saudi Arabia has pledged to assist Bangladesh by providing commercial liquefied natural gas on an emergency basis. Furthermore, discussions were held in Riyadh last October regarding the construction of a 1,000 MW solar power plant and a 730 MW gas-powered plant in Bangladesh by ACWA Power, a power and water company from Saudi Arabia. The Danish government has also signed a "sustainable and green framework engagement" agreement in April last year, which includes technical cooperation for Bangladesh's power and energy sector.
Lastly, it is crucial for the government to support every form of renewable energy, including rooftop, household, irrigation, and streetlights, through policies and financing. Special attention should be given to productive sectors such as industry and agriculture in the allocation of both gas and power. By taking these steps, the government can overcome any present and future energy crises.
Finance Sector
In adverse situations, all sources of foreign currency, including exports, remittances, and foreign loans, typically decrease leading to a depletion of foreign currency reserves. To alleviate the financial crisis, it is important to discourage unnecessary imports and encourage more exports. Additionally, migrant workers should be trained, and their numbers increased to facilitate a higher flow of remittances.
Economists have also pointed out that there are legacy issues in Bangladesh's financial sector that make it difficult to solve the current situation. These issues include the poor health of the banking sector, energy shortages, low revenue collection, and depleting reserves.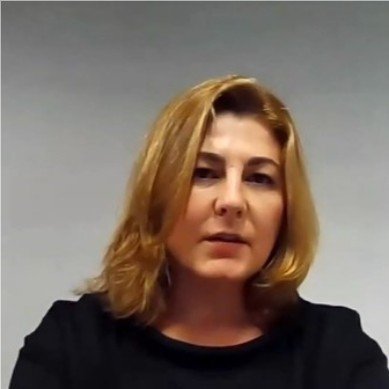 "Comprehensive reforms are required to enhance financial sector intermediation capacity to support economic growth while preserving financial sector stability."

– Nora Dihel,
The Senior Economist at the World Bank
Nora Dihel, the senior economist at the World Bank (WB), has emphasized that comprehensive reforms are necessary for Bangladesh's uninterrupted economic growth. In her words, "Comprehensive reforms are required to enhance financial sector intermediation capacity to support economic growth while preserving financial sector stability." The WB has also reported that despite major progress over the past four decades, Bangladesh's financial sector still lags behind its peers, particularly in terms of the deepening of the sector. The report notes that "weaknesses in the regulatory and supervisory framework do not properly equip the authorities to deal with potential internal and external shocks in a timely and cost-effective manner." Therefore, Bangladesh needs to continue building better financial sector infrastructure, improving its legal and regulatory frameworks, and phasing out existing distortions to enable a larger and more efficient flow of financing to the private sector, including underserved segments.
To conclude, the government must take initiatives to prevent conflicts from occurring and mitigate their impact if they do. Diplomacy and negotiations should be the first line of defence in resolving conflicts. However, it might not be possible many a time to avoid conflict or its consequences. Therefore, the government should focus on ensuring continuity of essential services and critical infrastructure in emergency situations, such as through contingency planning and disaster preparedness measures. To ease economic downturn, the relevant authorities' policy responses must be prompt and pragmatic to address the situation effectively. Ex – perts' advice should be heeded to protect individual economies from the impact of adverse global economic conditions. Overall, it is vital for governments to take a proactive and collaborative approach in addressing any adverse situation. At the individual level, it is crucial to follow the government's directives to prevent wastage of resources, save money, and be more involved in production. The government alone cannot deal with the impending economic or political disaster, and it is essential for people at all levels to work in solidarity with the government to tackle this issue. By working together, we may overcome the harsh conditions if they arise.