Adoption of technology, no doubt, facilitates further use and greater practice of any language in this tech-driven world. And Bangla is no exception to this effect. Before we go into further details with regard to the practice of Bangla in context of technological adoption and advancement, let us have a brief discussion on use and evolution of Bangla as language.
It is often said that the journey of Bangla as a language began more than 1300 years ago with Sanskrit, and it has been the state language of Bangladesh since its beginning in 1971. How Bangladesh was born and the way Bangla got the accreditation as state language is already well-known to the world. Since 21st February 1952, when Bangla speaking people did sacrifice their lives in one of the rarest protests for mother tongue in the book of world history, Bangalees observe this month as the month of language movement and mourning.
It is a matter of both pride and bereavement for the nation as only the Bangalees have sacrificed their lives for establishing Bangla as state language. As we move 52 years into independence, Bangla has turned out to be the 7th most spoken language in the world with over 250 million global speakers. Bangla is today used in a variety of other fields, including technology, in addition to various formal and informal purposes of the nation.
A language's existence, to a great extent, relies these days on how effectively it adapts to modern technology. There are times when technology alters the situation. Even a first-grader can now submit school report online using a laptop with Bangla writing feature, whereas typing was once only available to a select few. Let's discover how technology has been embracing Bangla and how Bangla writing has evolved marking the 'Amar Ekushey.'
Evolution of Bangla typing
Typing Bangla was previously very difficult as there was no user-friendly word processing software. Earlier, Bangla software development was unprofessional and expensive. Then emergence of the Internet introduced its own set of complications. There was no Bangla font standard. Online pages' installed fonts could display junk text on anyone's screen. Numerous developers, in despair, used to present Bangla text in the form of graphical interpretation. In such situation, even doing a Web search in Bangla was a waste of time.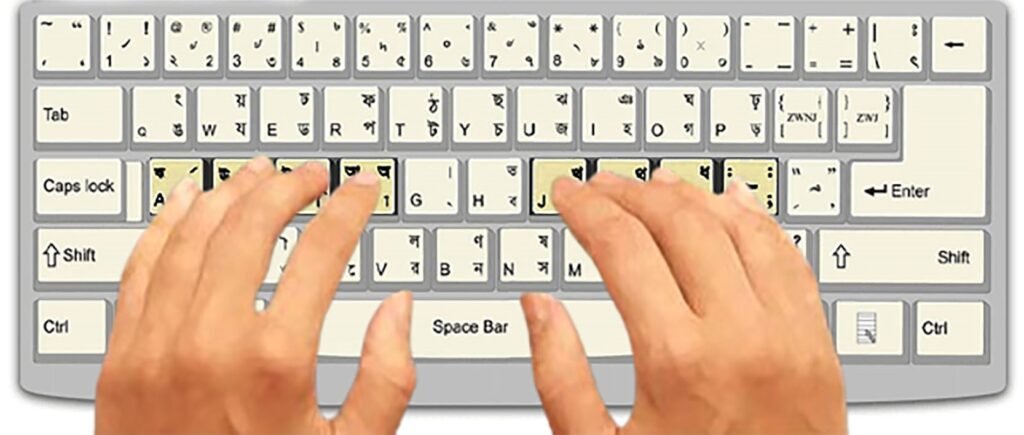 But with the passage of time and adoption of technology, Bangla is today used on computers as frequent as any other developed language — a remarkable advancement compared to the shoddy old days. The Bijoy word-processing programme eventually took control of the thrust on development after a number of unsuccessful efforts. Since then, there have been revolutionary changes to the typing of Bangla as a language.
Bangla typing software
Mustafa Jabbar, a Bangladeshi journalist, saw the need for Bangla input software and a scriptwriting interface. He developed the Bijoy software and a keyboard layout, which changed the printing and publishing industry in Bangladesh in a bigger way. With its 1988 debut, the Bijoy Bangla Software and Keyboard Layout became popular. In Bangladesh, this development turned out to be the pathfinder and industry standard for Bangla publishing and continues to be so even after so many years.
A number of skilled programmers in Bangladesh began experimenting with new Bangla software. Moreover, many were encouraged by the worldwide Open Source movement and developed Bangla software for varied platforms. Many typing tools have been introduced since then and some of those are named LipiKaar, Avro Keyboard, BanglaWord, Akkhor Bangla Package, Ridmik keyboard etc. Introduction of Avro software only helped blossom Bangla use further on computers – thereby making Bangla typing easier with phonetic input.
Is Avro ahead of Bijoy?
Bijoy remains the main preference for word processing in Bangla. It is commonly utilised in government offices, law firms, and a variety of other organisations. But it needed a fixed keyboard layout to run the service, as one needs to know the layout while using the keyboard.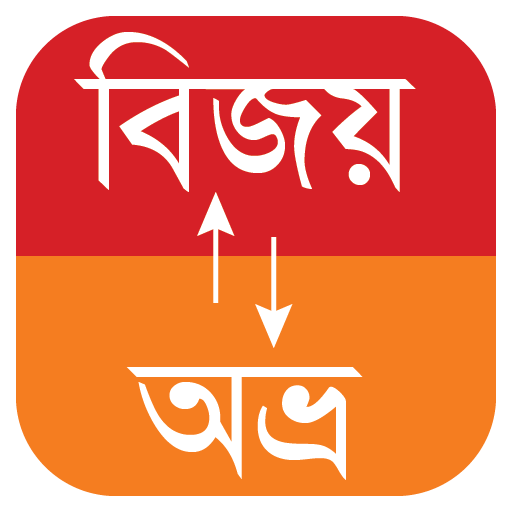 Avro, on the other hand, was favoured by individuals who did not need to master the Bijoy layout, a somewhat younger demographic. In recent years, government offices have also utilised Avro to minimise the cost of large-scale projects because of its open source nature.
To type in Bangla, users no longer need a fixed keyboard layout like the one Bijoy used. All users need to just type the Bangla word in English phonetically, and the Bangla version of the word appears. It's also the tool to write in Bengali online, which Bijoy could not do till lately.
Bangla in Google and various social media
Social media has acquired the primary platform for people to get connected. Millions of posts generate from social media consistently. Currently, many social media sites including Facebook, WhatsApp, Viber, YouTube, and Google services have Bangla as language option in their settings. Bangladeshis are familiar to expressing their opinions on social media platforms in Bangla. However, many Bangladeshi social media users are comfortable in using the default English language. In addition, classifying social media posts are challenging and it tends to be complicated to scrutinise when scripted in Bangla language.

Paradox of writing Bangla in English font
Netizens often type English while expressing thoughts in Bangla. Rather using the Bangla font, they mostly rely on English fonts, such as Accha, Thik ache, Obosshoi, etc. It is widely used in social media especially in Facebook. Despite having Bangla software and tools for writing, why do we write in that manner? This is mostly habitual and the practice remains in place ever since we have been introduced to international language and Bangla software emerged afterwards. Although Bangla is preferred while writing, the paradox is – the font used remains English.
The shortcomings detailed
Notwithstanding the revolutionary developments, individuals who operate in Bangla in the digital realm, such as writers, linguists, software developers, artists, and typeface developers, believe there is still a long way to go before Bangla becomes one of the most widely used languages on the internet. Bangla is currently the seventh most spoken language in the world, but it does not rank in the top 40 languages online.
A key issue in this regard is that, despite the existence of hundreds of Bangla fonts, just a handful have become popular due to readability and functionality concerns. Furthermore, not enough commercial and national entities have adopted the practice of designing their own fonts. In the meantime, there isn't any good open source or free software that lets you type in Bangla apart from a very few sources.
While many are stuck with the paradox of writing Bangla in English font, many other users do not support code-switching in Bangla as they remain worried about their English language efficiency. Therefore, digitising Bangla alphabets, opening free software, developing Bangla OCR, text to speech and vice versa, Bangla style guide, Bangla font interoperability, digital sign language in Bangla, keyboard for ethnic minority languages, standardisation of Bangla grammar and spelling etc. are the areas that need to be addressed to strengthen use of Bangla in the greater domain of technology.