Pakistan has experienced both authoritative and democratic forms of government since its independence. Many democratic governments have ruled the country, but no prime minister has been able to rule for a full or second consecutive term. Of late, the transition from Imran Khan's government to the opposition alliance was the result of an intra-elite power struggle, not a people-based mass mobilisation like those of the late 1960s, the late 1980s, or most recently, 2007-08. The military went from propping Khan up to declaring its neutrality. The so-called 'electables' of the Pakistan parliament switched sides. The opposition suddenly had the numbers and Khan was gone – for now.
No-Confidence Vote and Departure of Imran Khan 
The lower house of Pakistan's parliament today voted to remove Prime Minister Imran Khan from office, following a 14-hour standoff between the opposition and Khan's ruling party that began yesterday morning. Opposition parties were able to secure a majority of 174 votes in favor of the no-confidence motion in the 342-member lower house, the House speaker said. Only a handful of MLAs from Khan's ruling PTI party were present during the process.
Khan's critics, both in Pakistan and abroad, have made light of his claim that the United States could be responsible for his current political problems. This attitude reflects either stupidity, ignorance, or deception. Although the facts are still unclear and may never be fully known, history has shown that Khan is perfectly reasonable in the country he ruled for fear of US intervention.
US Reaction
White House Press Secretary Jane Sackie says a democratic Pakistan is important to the interests of the United States. He has been claiming that there is a conspiracy of a foreign state (United States) behind this no-confidence vote. But the United States has always denied the allegations. "We support the peaceful restoration of constitutional democratic values," Saki said in a briefing at the White House. Saki added that the United States attaches great importance to long-term cooperation with Pakistan.
The reason behind the Fall of the Imran Era 
Before analyzing the current stalemate, it is important to understand that the party that Khan founded, the Pakistan Tehreek-e-Insaf (PTI, translated as Movement for Justice), has been vulnerable to attacks since taking power in 2018. PTI could not win. The majority that Khan aspired for, that is, he was forced to form a coalition government from the beginning. Prime Minister Imran Khan's decision to dissolve the Pakistani parliament to head off a vote of no-confidence has been greeted by global shock and bemusement.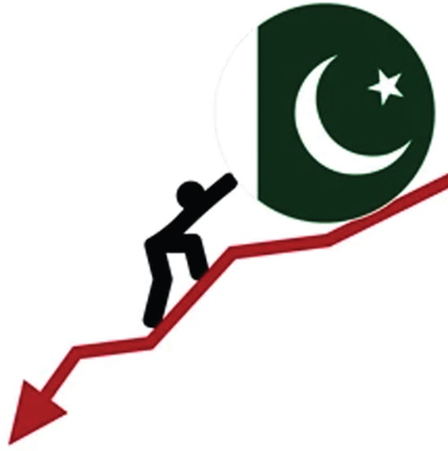 Khan's honesty makes him fundamentally unsuitable for many successful Pakistani politicians for his second nature degraded approach. Some of Pakistan's democratically elected leaders have long survived. In fact, none of Khan's predecessors have survived the full term since the country was founded 75 years ago. He challenged selfish interests by showing exceptional courage. Tried to eradicate corruption. He created a new, independent foreign policy. For his immense achievements, he even endangered his rule by point-by-point denial of the US pan. After all, Khan has shattered the mold of a stinking, corrupt, and rotten bipartisan system that has dominated Pakistan's democratic politics for decades. That has meant making enemies – plenty of them. Some are internal and others external. And now, they have come for him.
In recent months, that uncertain alliance has broken down, as proponents of fair weather have succumbed to enemy demands – and, according to some reports, bribes or covert encouragement from US diplomats. Khan has many strengths as a politician, but one weakness in the context of Pakistani politics. True to his own nature and the precepts of his deep Islamic faith, he is not corrupt. This quality is not simply unusual in Pakistani politics; it's a crippling drawback. How outrageous, they now say, is that the future of Pakistan should be determined by the democratic will of the people, not by living in a dark house. 
Economic disaster and Aftermath 
Sharif is particularly aware that Khan inherited an economic catastrophe when he took office four years ago – a legacy of serious mismanagement by his own party, the Pakistan Muslim League. An extremely intelligent and talented man, Sharif must have personally painfully realized that his party was the architect of huge debts and gross economic disabilities that Khan has struggled to deal with since taking power.
Ukraine Crisis and Imran Khan Visit to Russia: Diplomatic elevation or catastrophe? 
Khan's statement is proved untimely, because just hours after his arrival, Russia launched a full-scale invasion of Ukraine. The West has unanimously condemned President Putin and imposed tough sanctions on Moscow. Russian forces are bombing Ukrainian cities and entering the capital, Kiev. There is certainly more resentment than "excitement" over the situation in the West. However, through Khan's visit, the Pakistani leadership seems to be showing its ignorance about the gravity of global politics after Russia's unilateral aggression in Ukraine. 
Pakistani officials have insisted that Khan's visit to Moscow has nothing to do with the ongoing Russia-Ukraine conflict. The visit was scheduled long ago and Khan and Putin said they had discussed bilateral and South Asian issues. However, experts noted that there was a "diplomatic catastrophe" during Khan's visit to Russia. Although Khan is not a major player in global politics, his meeting with Putin during the Ukraine invasion carries some immense symbolic value – mostly for Russia. 
It is noteworthy that while Khan was preparing for his visit to Moscow, Pakistan's powerful military chief General Qamar Javed Bajwa was meeting with EU officials in Brussels. Although his visit was "less important," analyst Farooqi believes it was important. "Pakistan's military leadership, unlike Imran Khan, wants to distance itself from Russia.
US Rivalry 
No matter what Khan's ministers say about Pakistan's "neutrality", geopolitical analysts see the world more clearly divided between the West and the Sino-Russian camp. Islamabad's close ties with Beijing are no secret, but Pakistani authorities claim they want good relations with both China and the United States.
What is behind Pakistan's global crusade against Islamophobia?
To deal with Pakistan's foreign debt, the Khan government raised the price of electricity and fuel, which had the greatest impact on the poor. Popular outrage was inevitable, and Khan certainly did not solve all the country's problems. But he has acted rationally in dealing with the Covid-19 epidemic (along with all other world leaders).
It is particularly offensive, as his opponents have done, to blame Khan for the rising inflation that is characteristic of the general global economy, and not just of Pakistan. Yet, in the midst of these difficulties, Khan has brought optimism and confidence to his high position. He has more presence in the international arena than any other Pakistani leader. Imran Khan has tried to do the same by reaching out to Muslim states like Iran, Malaysia and Turkey as well as forming alliances with China and Russia. Even supporters have to admit that this policy has only enjoyed mixed success.
Saudi influence
Pakistan's economic woes have left it dependent on its creditors, particularly Saudi Arabia and China, which have two governing policies that are very different from their own. This reliance is the main reason why Khan did not speak openly against the Chinese oppression of the Uyghur Muslims in Xinjiang. Khan was also silent on the ongoing tragedy in Yemen, where thousands of people died as a direct or indirect result of the Saudi-led war.
Nonetheless, Khan has shown diplomacy over Kashmir, where his efforts to establish peace have been thwarted by Indian Prime Minister Narendra Modi. Khan also struck an independent line over Afghanistan. Tensions have been running high with Washington over US overflight in Pakistan since the fall of Kabul last August. More importantly, Khan and the US have been at odds over Afghan state assets frozen by Washington, at a time when the funds are desperately needed to relieve starvation and poverty in Afghanistan.
Overdeveloped Military Bureaucracy 
Reducing military spending is an option, but the impact of the armed forces and their welfare agencies has entered almost every aspect of life, and no government has been able to solve this problem. Khan promised voters a "new" Pakistan. In pursuit of this ambition, he disrespected his rivals, threw them behind bars, and dragged them to court. It started five months ago when Khan delayed the approval of the Army's recommended candidate for the post of Chief of Inter-Services Intelligence. With insignificant media coverage, Khan maintained that his government and military were on the same page, although the controversy was clear to all. Then it is clear that Khan's days were numbered. Losing the confidence of the military is not a good sign for any political ruler of Pakistan. During the country's 75 years of history, civilian leaders have not only been removed from power but one political leader, Zulfikar Ali Bhutto, was hanged during a military dictatorship. 
What is Aftermath? 
But the court ruled that Khan's actions were unconstitutional and returned him to the political arena to face a no-confidence vote. However, the move means that Khan, as the civilian face of Pakistan's civilian-military rule, will have to pay the price alone for the political resentment accumulated during his four years in power. Ironically, every failed political experience has strengthened the undemocratic power of the country, especially the military. This runs the risk of further discrediting the country's political institutions. 
Since the founding of Pakistan in 1947, no elected Prime Minister has completed his five-year term, and so the removal of Khan is not surprising. But the irony is that every failed political experience has strengthened the undemocratic power of the country, especially the military. The replacement of Khan does not solve the current political crisis unless Pakistani political parties are unable to end the control of undemocratic forces over national politics by dividing and governing British heritage in colonial Pakistan. Imran Khan's Pakistan Tehreek-e-Insaf (PTI) party has decided to remove lawmakers from the lower house of parliament.
The decision comes a day after Imran Khan lost his job as prime minister in a no-confidence vote in the National Assembly. Relations with Pakistan are unlikely to be affected, China says, following the removal of Pakistani Prime Minister Imran Khan in a historic no-confidence motion amid a major political crisis in the South Asian country. The Chinese Foreign Ministry, in its immediate response, noted that Beijing was closely monitoring the political situation in Pakistan.